'Wonderstruck' Trailer: Director Todd Haynes Crafts A Whirlwind Journey Of Discovery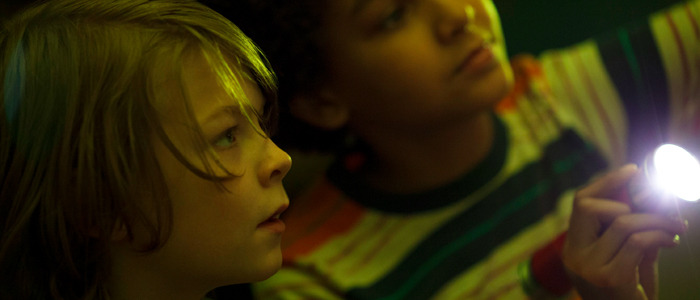 Filmmaker Todd Haynes (Carol, I'm Not There, Far From Heaven) has teamed up with Amazon Studios and Roadside Attractions for his latest film. Based on author Brian Selznick's best-selling children's novel, Wonderstruck is the story of two kids in two separate time periods going on their own quests for discovery, and early reviews indicate that this could be a major contender for awards as we enter the fall movie season. Take a look at the latest Wonderstruck trailer below.
Wonderstruck trailer
Amazon Studios proved to be more than just a scrappy upstart (albeit, a scrappy upstart backed my a massive corporation) when their Manchester by the Sea won Oscars for Best Original Screenplay for writer/director Kenneth Lonergan and Best Actor for star Casey Affleck, and they appear to be courting that same type of prestige by teaming with Haynes here. Selznick also wrote the book that Martin Scorsese's Hugo was based on and this looks to have a similar vibe – two deaf children discover clues to their history and travel through the big city in order to find the truth about themselves and how they belong in the world.
Looking at Haynes' filmography, I'm just now realizing that I've only seen his romantic drama Carol and his lush HBO adaptation of Mildred Pierce, so I can't make any sort of sweeping statements about how Wonderstruck might fit into his larger body of work. David Erhlich at Indiewire calls it "a soul-stirring and fiercely uncynical film," and that seems to be representative of critics' opinions about the movie thus far: it's currently sitting at a 73% on Rotten Tomatoes. To me, this looks fascinating as an aesthetic exercise, with Haynes choosing to shoot his two protagonists using entirely different visual palettes, and I'm interested to see how that decision plays out contextually when I'm sitting in a theater to watch it for myself.
Oakes Fegley (Pete's Dragon) stars along with a young actor named Millicent Simmonds, who's deaf in real life, and veterans like Julianne Moore, Michelle Williams, and James Urbaniak round out the cast.Wonderstruck arrives in theaters on October 20, 2017.
Based on Brian Selznick's critically acclaimed novel Ben and Rose are children from two different eras who secretly wish their lives were different. Ben longs for the father he has never known, while Rose dreams of a mysterious actress whose life she chronicles in a scrapbook. When Ben discovers a puzzling clue in his home and Rose reads an enticing headline in the newspaper, both children set out on quests to find what they are missing that unfold with mesmerizing symmetry.