'Akira' Finds New Life With 'Thor: Ragnarok' Director Taika Waititi In Talks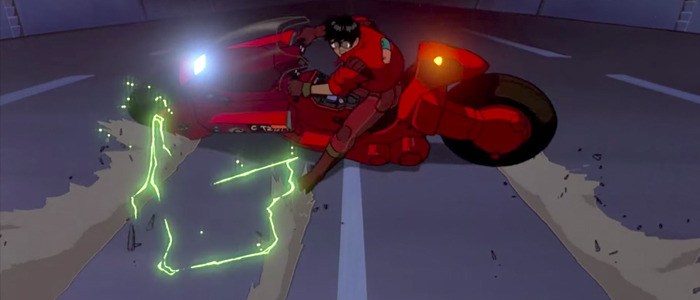 Warner Bros. has been looking to adapt Katsuhiro Otomo's 1988 film Akira into a pair of big budget, live-action feature films for nearly a decade, with the first attempt hoping to star Leonardo DiCaprio back in 2008. If you reading this site any time between then and now, you've probably stumbled across tons of articles about the movie as it picked up (and dropped) various talent with producers fighting to get it made. It's been a constant presence in development hell for as long as I've been writing about film news online.
Now, yet again, WB has breathed new life into the project and has attached another fascinating director to potentially translate the story into a massive blockbuster. Taika Waititi, the New Zealand-born filmmaker responsible for films like What We Do In The Shadows and the upcoming Thor: Ragnarok, is the latest person to get sucked into this film's whirlpool. Will he be the one to finally break the curse and get this damn thing made already?
Deadline has the news about Waititi's involvement, which is currently only at the "he's in talks" stage. So nothing's been signed yet, but it's easy to see why Warner Bros. would be interested in locking him down for this ambitious project: he's proven that he can make funny, character-driven comedies with movies like the delightful Hunt For The Wilderpeople, and from everything we've seen so far, he's done the impossible over at Marvel by making a Thor sequel that looks colorful, epic, and a heck of a lot of fun. And as a person of color himself, Waititi is an inspired choice to direct this movie; assuming he's interested, I'd much rather have him on board than someone like Daniel Espinosa (Safe House, Life), who was attached earlier this year.
Espinosa and Lights Out helmer David Sandberg were reportedly in contention for the director's chair earlier this year, before Get Out director Jordan Peele was offered the movie and ultimately turned it down to make more original projects instead. I imagine many of us are hoping that Waititi makes a similar decision, but again, if we're going to get an Akira movie eventually – and it seems like WB executives are going to make that a certainty – maybe Waititi has the right sensibilities to give us a version of this that won't feel burdened with the weight of ten years of development on its back. (Look no further than The Dark Tower earlier this year for another long-in-the-works project that fell flat on its face upon finally being released.)
If a deal does stick, this will have to wait until Waititi finishes Jojo Rabbit, a World War II dramedy he wrote and will direct next for Fox Searchlight. DiCaprio and his Appian Way Productions are still attached to Akira as producers after all these years, and it'll be interesting to see what they do about casting in the wake of the recent Hellboy incident and cries of Hollywood whitewashing growing louder with the rise of social media. This project has attempted to cast primarily white actors throughout its entire existence, but it got started before Twitter and Facebook were as prominent as they are today.