'The Croods 2' Release Date Announced, Blumhouse Teams With Dreamworks For 'Spooky Jack'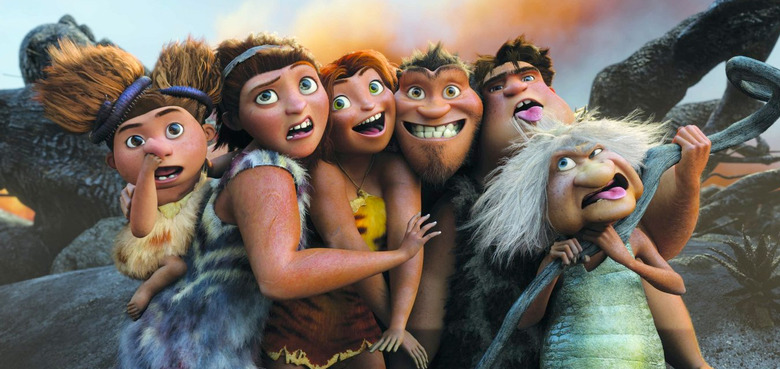 After previously thought dead and buried, The Croods sequel is alive and well. Today Universal and DreamWorks Animation announced release dates for both The Croods 2 and Spooky Jack, the first animated film from horror studio Blumhouse. The Croods 2 release date as well as the release date for Spooky Jack await you below.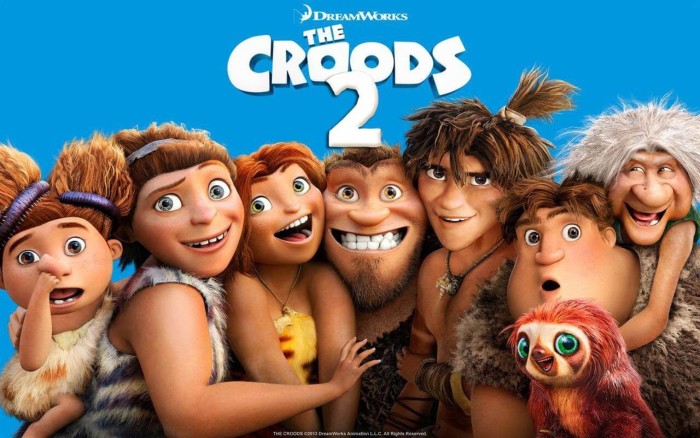 The Croods 2 Release Date
After the first Croods, about a prehistoric family trekking across the untamed wilderness, became a massive hit taking in $587 million worldwide, a sequel seemed to be a sure-thing. Yet DreamWorks killed the idea back in 2016. But apparently The Croods were just waiting to rise from the rubble again, and even when the sequel was canceled, one source at Universal remained hopeful, saying: "The Croods is still very much in the DreamWorks catalog. It's not unheard of that it might be something someone takes a look at in the future."
Well, the Croods will live to crood another day as the sequel is now back on, finding the cave clan facing "their biggest threat since leaving the cave: another family." Original Croods voice actors Nicolas Cage, Emma Stone, Ryan Reynolds, Catherine Keener, Cloris Leachman and Clark Duke are all set to return, with Leslie Mann joining the cast. Kat Dennings had originally been announced as part of the sequel cast with Mann before the cancellation. No word if she'll be back now that the sequel is back on. The Croods 2 will hit theaters Friday, September 18, 2020.

Spooky Jack Release Date Announced
In addition to The Croods 2, DreamWorks and Universal also announced a release date for Spooky Jack, which has the studio teaming with Jason Blum's for Blumhouse's first foray into animation. Spooky Jack follows three siblings who move into a scary new house and learn that supposedly mythical creatures, like monsters under the bed, leprechauns, boogeymen, Bigfoot and more are all real and all squatting in their new home. Blum, the mega horror producer behind scary hits like Paranormal Activity, Get Out and The Purge Franchise had been attempting to turn Spooky Jack into a live-action film before realizing it would work better as an animated family film.
"It's a testament to the remarkably collaborative environment that Universal fosters among its creative family that we're now jumping into animation in the competent hands of...the talented DreamWorks team," said Blum. "We are having a ton of fun with this original, funny and totally relatable take on what happens when kids join forces with the monsters and ghouls who live among us."
No cast for Spooky Jack has been announced yet, but Mike Mitchell, the director of Trolls and the upcoming The Lego Movie Sequel, and Daron Nefcy will co-direct a script by Night at the Museum writer Robert Ben Garant. Spooky Jack will arrive in the not-too-distant future of Friday, September 17, 2021.