This Week In Trailers: Don't Break Down: A Film About Jawbreaker, The Pathological Optimist, Rabbit, A Fantastic Woman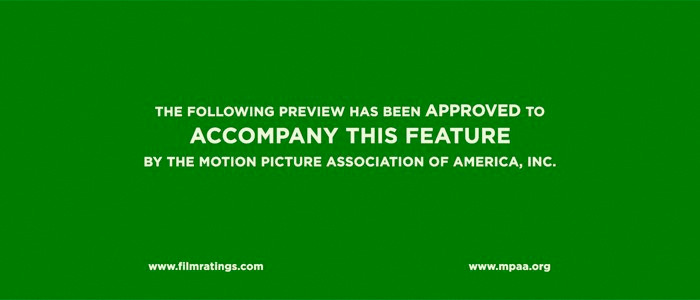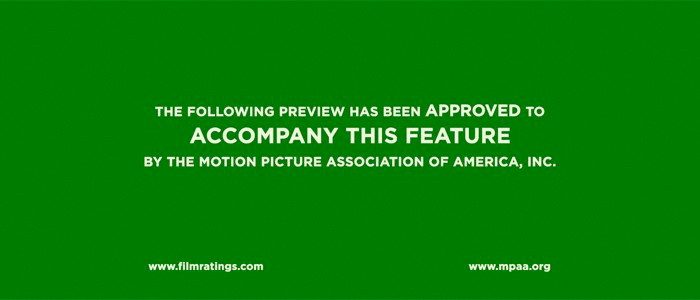 Trailers are an under-appreciated art form insofar that many times they're seen as vehicles for showing footage, explaining films away, or showing their hand about what moviegoers can expect. Foreign, domestic, independent, big budget: What better way to hone your skills as a thoughtful moviegoer than by deconstructing these little pieces of advertising?This week we scratch our chins trying to figure out what we just watched, get the band back together at Riot Fest, ask the dangerous question about whether there's a link between vaccinations and autism, sit in awe by the sheer power of sight and sound, and feel transported by a story about young love and the mafia.A Fantastic Woman Trailer
I'm in love, I'm in love and I don't care who knows it...
So many times, so many hard times, I sit and watch trailers like Miss Shields grading themes in A Christmas Story. I'm ornery, I'm prickly, I openly criticize the many shades of lipstick that are trying to disguise a large amount of swine that is out there, but, there are times that I just stop. I'm stopped. Hyperbole aside, for someone like me it's like being paralyzed while still awake. Director Sebastián Lelio, whether he's made something great or grave, has given us this trailer which plays out like a small, compact play all unto itself. It's dramatic and sweeping and, at times, emotional, but the experience of watching this is just pure joy. I hope all the promises it makes here are kept when I'm finally able to see it.
Trailer
You've never heard of this one but I'm thinking you should.
In a little Sicilian village at the edge of a forest, Giuseppe, a boy of 13, vanishes. Luna, his classmate who loves him, refuses to accept his mysterious disappearance. She rebels against the silence and complicity that surround her, and to find him she descends into the dark world which has swallowed him up and which has a lake as its mysterious entrance. Only their indestructible love will be able to bring her back along.
The pull-quotes absolutely act like great character references because while the trailer just hums along and just gains steam the closer we get to the end reading other publications' reactions to this are what really anchor what is already a fantastic trailer. Even if directors Fabio Grassadonia and Antonio Piazza have their work compared to something like Pan's Labyrinth, and you can see some of that peeking out here, that's a comparison I'd imagine they'll take any day especially when it comes to a foreign film like this that needs a little attention.
Rabbit Trailer
I've got nothing. Well, that's not entirely accurate. I do have this description:
After a vivid dream, Maude Ashton returns to Adelaide, certain she now knows the whereabouts of her missing twin sister.
Still, that tells me nothing and the trailer isn't helping. Director Luke Shanahan, who has decided that confusing a plebe like me with his first feature trailer is an adventure worth undertaking, certainly has a story he wants to tell and he's going to tell it in his own way. To that I say congrats but, again, I'm still wondering what it was I just watched.
The Pathological Optimist Trailer
On one hand I think Andrew Wakefield is a reprehensible twit who deserves all of life's slings and arrows and, on the other, director Miranda Bailey is responsible for being a producer on a wonderful list of movies like Swiss Army Man, Diary of a Teenage Girl, The Squid and the Whale and scads of others. I'm here for her talents, not his. Even putting that aside, to have had the chance to film a modern day pariah is something that we do not get very often and to have it in a form like this is just irresistible. If not for just the schadenfreude it manifests in many of us then seeing how the explosive repudiation of Wakefield's assertions either busts apart those who fervently held onto what he was selling is worth the price of admission into this carnival of lies and deceit.
Don't Break Down: A Film About Jawbreaker Trailer
Here's the thing about music festivals: It's a crap shoot when you find your way to the front rail.
You could end up having a great time enjoying the actual band you came to see or, if you're like me, you spend a $100 to see a band at Riot Fest last week and spend your time not only having to be crushed again and again and again as the crowd bum rushes the front in waves of humanity but you also get the jagoffs who are crowd surfing their way to the front so you spend your time having security rake these humans in like they're harvesting lobsters from a sea of humanity. Related: Jawbreaker got back together at Riot Fest last weekend. Directors Keith Schieron and Tim Irwin have not only got an utterly fascinating documentary on their hands but the subject matter, as it's laid out, is wildly compelling. A band is on the brink of hitting it big, toss in some self-sabotage, infighting, and the kinds of things that make things like keeping the band together such a tenuous proposition for some people. I am completely in when it comes to listening to a story about a band I may have never heard of as it's the insights into these people who could have been more than just a band that meant something to some people. They could have broken through in a big way and that's what makes this trailer so enticing.
Nota bene: If you have any suggestions of trailers to possibly be included in this column, even have a trailer of your own to pitch, please let me know by sending me a note at Christopher_Stipp@yahoo.com or look me up via Twitter at @Stipp
In case you missed them, here are the other trailers we covered at /Film this week: