/Film's Toronto International Film Festival Awards: I Came, I Saw Movies, I Ate Ketchup Chips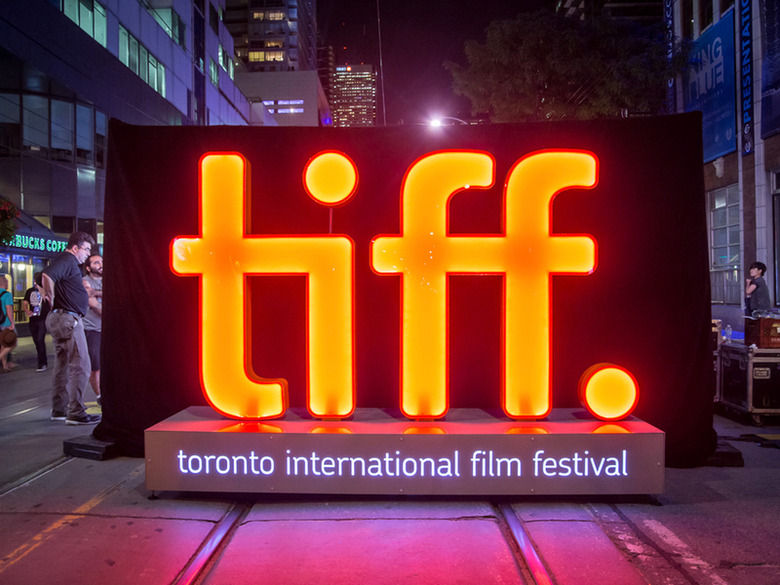 Another Toronto International Film Festival has come and gone, bringing with it a wealth of great movies and a few weirdly disappointing ones too. This usually sets the stage for the remainder of the year in film – the movies that generated buzz at TIFF will likely go on to be talked about ad nauseam come Oscar season. TIFF itself gives out awards as well, and the big winner was Three Billboards Outside Ebbing, Missouri, which took home the Grolsch People's Choice Award.
I didn't see it. Sorry!
But I did travel to TIFF and take in a slew of memorable films, which I will now present special awards to for the sake of wrapping-up the fest. Some spoilers follow.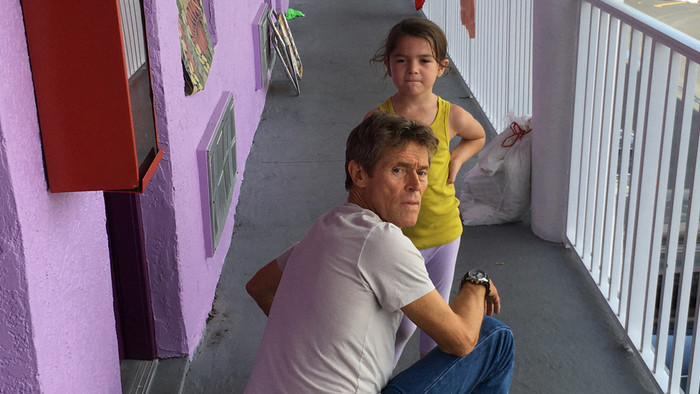 Best of the Fest
Let's get the good stuff out of the way first. There were several truly magnificent films at TIFF, but in my humble opinion, the best film was Sean Baker's The Florida Project, which I declared to be "achingly beautiful and heartbreaking" in my review. Baker, the director of the iPhone-shot Tangerine, has a remarkable eye, and The Florida Project is his best film to date. Low on plot but big on emotion, it's the film that lingered with me the most as I made my way through the fest.
Runners-up include Guillermo del Toro's gorgeous romance The Shape of Water, about a woman who falls in love with a fish man; Luca Guadagnino's lush, beautiful Call Me By Your Name,  about a young man who falls in love with Armie Hammer; and Armando Iannucci hilarious The Death of Stalin, about a group of men who fall in love with seizing power.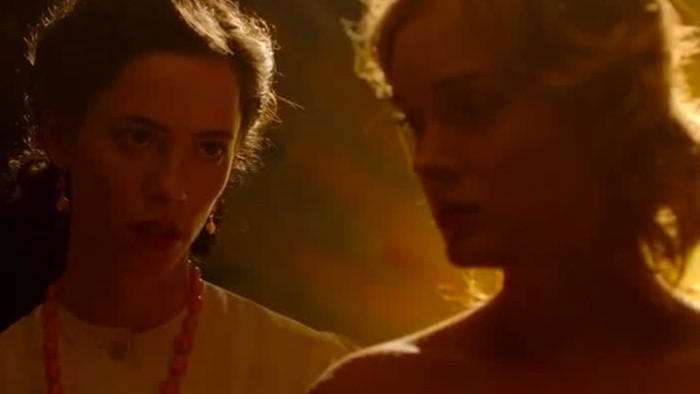 Biggest Surprise
The biggest surprise for me at TIFF was Angela Robinson's Professor Marston and the Wonder Women. I had expected standard biopic fare here; instead, I got a charming, sweet, funny, and sexy story about the polyamorous trio who created Wonder Woman. Rebecca Hall, one of the most underrated actresses working today, gives a knockout performance that deserves to be on the lips of every award season pundit, but will likely be ignored. Don't sleep on this movie when it hits theaters October 13.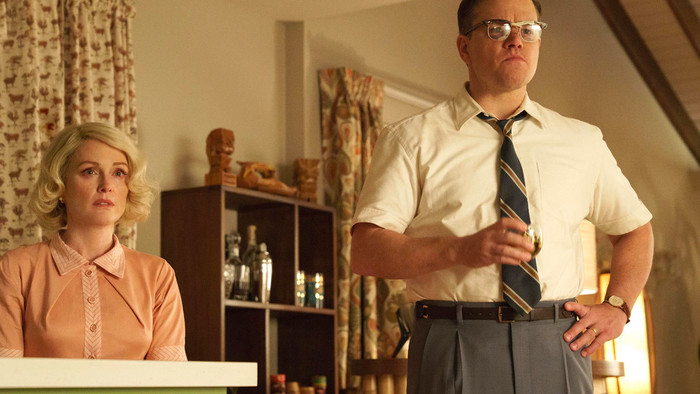 Most Disappointing Film
There were two specific films that had the distinct "honor" of being shockingly disappointing this year. The first was George Clooney's lifeless Suburbicon, which sold itself as being a dark Coen Brothers comedy but is actually just a piece of shit. Almost nothing works in this film, save for Oscar Isaac, who shows up late and steals every scene he's in. I gave it a 5 out of 10 in my review, but every day that's gone by since makes me realize I was being overly generous. Avoid this turkey like the plague.
The other disappointment: Dan Gilroy's sophomore effort, the terribly titled Roman J. Israel, Esq. Gilroy made his directorial debut with the excellent Nightcrawler, so I was hyped to see his new flick. Sadly, it's a mess. Denzel Washington does pretty good work here, playing a principled lawyer who quite possibly has Asperger syndrome, but everything else here is somehow simultaneously overblown and undercooked. What a let down.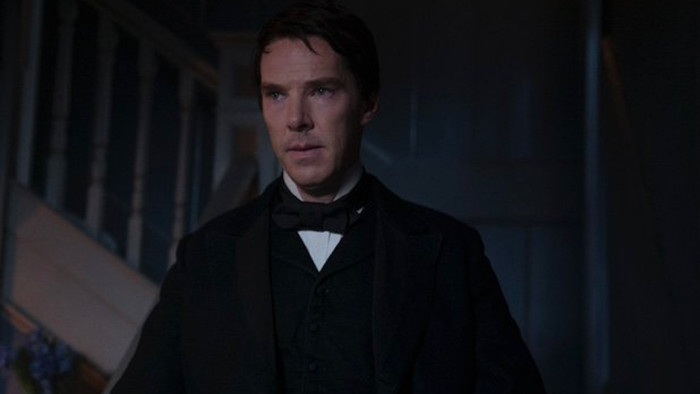 Movie That's Not As Bad As You've Heard But Also Not That Good
The fellow critics I talked to at TIFF seemed to downright loathe Alfonso Gomez-Rejon's The Current War, about the battle for electrical dominance between Thomas Edison and George Westinghouse. I'm not going to sit here and tell you The Current War is a good movie, but it's not an abomination either. Sure, it's a clear Oscar grab of a film, but it's entertaining enough, and has enough style to spare. Plus, Michael Shannon sports some killer facial hair.
Best Movie Where Michelle Pfeiffer and Ed Harris Have Sex And Make Jennifer Lawrence Uncomfortable
It was kind of weird that Darren Aronofsky's mother! played at TIFF at all, since the film hit theaters less than week after its festival debut. But it did! And everyone left the theater asking, "What the hell was that?" Love it or hate it (I'm somewhere in the middle), mother! deserves credit for being so committed to being so crazy. Also there's a pretty great scene where Jennifer Lawrence walks in on Michelle Pfeiffer and Ed Harris having some really passionate, angry sex, and the confused, disturbed face Lawrence makes had me in stitches.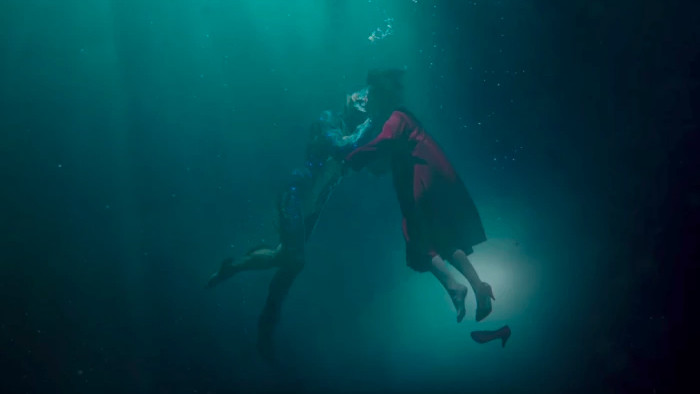 Best Sex Scene With A Gill-man
You might have thought The Death of Stalin would take home this honor, but no, Guillermo del Toro's The Shape of Water earns this distinction. Yes, there is a sex scene in this movie with a Creature From the Black Lagoon-like character. What makes it work so well is the earnestness with which del Toro treats the moment.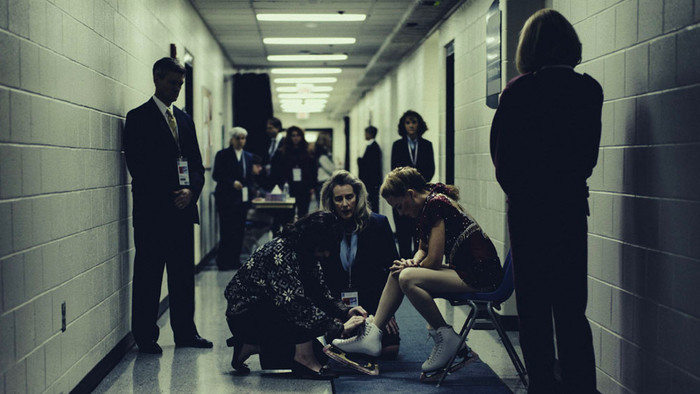 Most Needle Drops
The honor for most needle drops in a single film goes to I, Tonya, which is so loaded with songs that it would make even Martin Scorsese say "Take it down a notch." In the film's defense, they mostly all work – it's not like Suicide Squad, where Sympathy for the Devil starts playing when a devilish character is introduced or some such nonsense.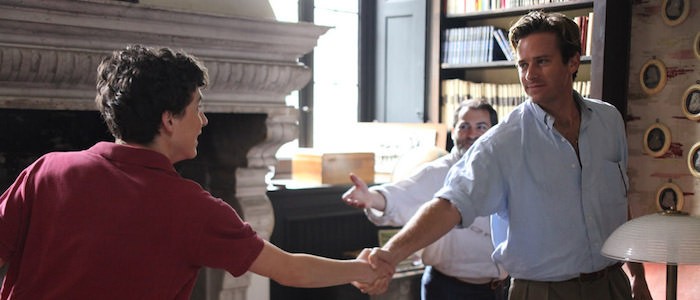 Scene I Can't Stop Thinking About
Near the conclusion of Call Me By Your Name, Michael Stuhlbarg, playing the father of Elio (Timothée Chalamet), imparts a speech onto his son about the summer romance that developed between Elio and Stuhlbarg's assistant, played by Armie Hammer. I'm not even going to attempt to recreate the speech here, because I'll never do it justice. But Stuhlbarg delivers it with such tender grace, such overwhelming earnestness, that it took my breath away. It's the type of speech anyone who feels like they're being eaten up inside over something longs to hear; the type of speech that completely knocks you out and builds you up anew. It's astounding to watch and listen to, and Stuhlbarg delivers it perfectly.
Which brings us to the next category.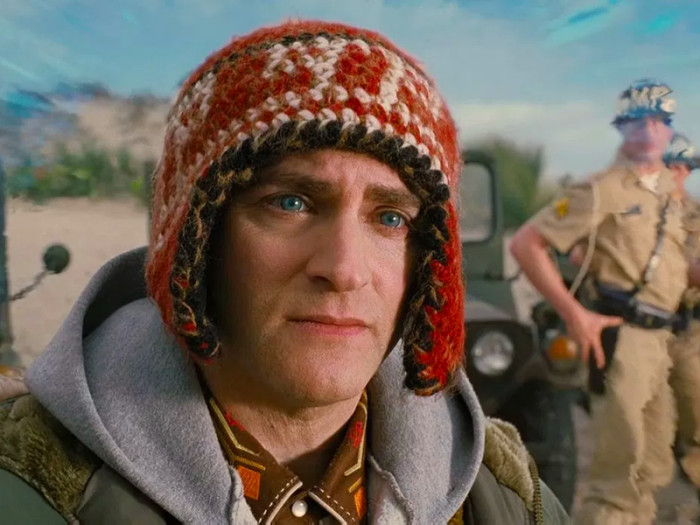 Best Stuhlbarg
Look, I really love Michael Stuhlbarg. And TIFF gave me not one but two prime Stuhlbarg performances this year. So much so that this award will have to be a tie. Stuhlbarg is magnificent in the previously mentioned Call Me By Your Name, but he's equally great in the much, much different Shape of Water. Stuhlbarg is one of those actors who is usually in brief supporting roles – he shows up occasionally in the background of scenes. But in Call Me By Your Name and even more so in The Shape of Water, the actor is almost always there. Shape of Water in particular gives him a hell of a lot of material to work with, and he does great things with it. More Stuhlbarg for all, I say!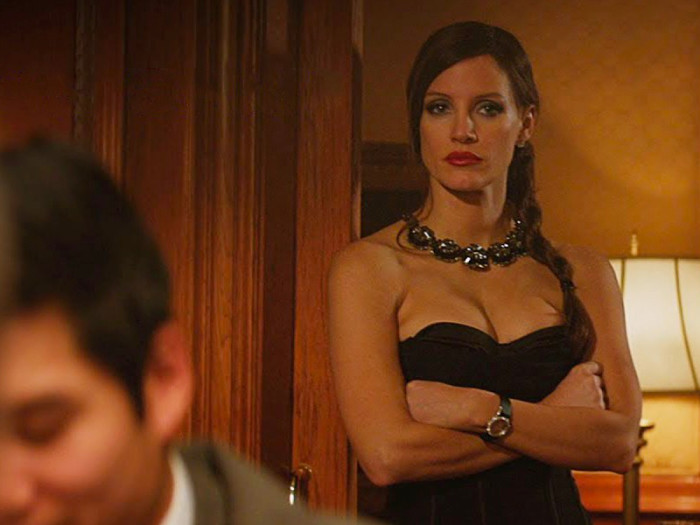 Best Performances
The performances in several movies were out of this world. Jessica Chastain is stupendous and probably on her way to Oscar gold with her work as poker princess Molly Bloom in Molly's Game; Idris Elba is powerful co-starring with Chastain in Molly's Game; Michael Shannon is creepy and commanding as the Cold War baddie at the heart of The Shape of Water; I already mentioned Michael Stuhlbarg, but I'll do it again, because he's great!; give Allison Janney all the awards for her dynamite performance as the mother from hell in I, Tonya; Barry Keoghan is extremely scary, in a darkly comedic sort of way, in the misery-fest that is The Killing of a Sacred Deer; Gary Oldman is thirsty a.f. for a Best Actor Oscar with his portrayal of Winston Churchill in Darkest Hour; Rebecca Hall is so good in Professor Marston and the Wonder Women that it's almost scary; Steve Buscemi gives one of the best performances of his already acclaimed career in The Death of Stalin. But the best of the best has to be be Willem Dafoe playing kindly motel manager Bobby in The Florida Project. As I said in my review of the film:
"Dafoe is an acclaimed actor with an impressive career, yet it cannot be overstated how phenomenal he is in this movie. There's an unmitigated goodness to Bobby, a weary but kind soul who wants to do the right thing. A character like this would be easy to cheapen and turn maudlin, but Baker's script and Dafoe's performance never performs this disservice. It's a quiet performance, and much of the power comes from the somewhat sad, knowing glances Dafoe gives to the world around him. But just as often there's kindness – Bobby can grow frustrated with the kid's shenanigans, yet he's always willing to give them a second chance."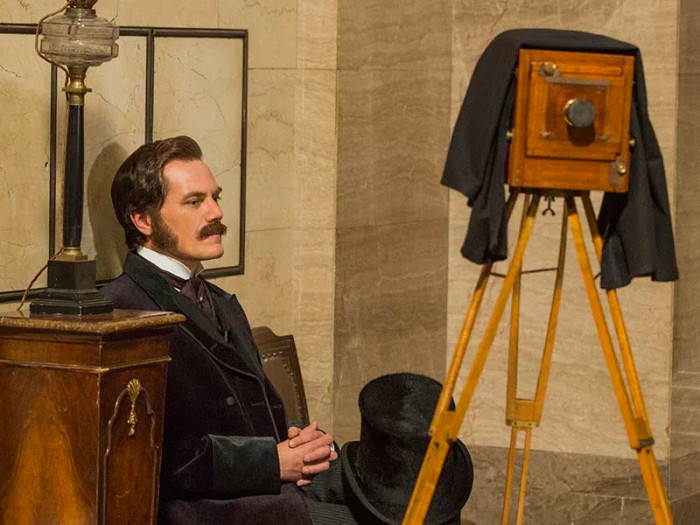 Best Performance In An Otherwise Forgettable Film
I already said The Current War wasn't as bad as some made it out to be, but it's not exactly good either. What is good though is Michael Shannon's performance as entrepreneur George Westinghouse. Shannon usually plays creeps and weirdos, but in The Current War he actually gets to play a really nice guy. In fact, I have a hard time believing the real George Westinghouse was as nice as Shannon plays him here. Nonetheless, it's a lot of fun watching the actor sink his teeth into the role of a normal, likable guy for a change.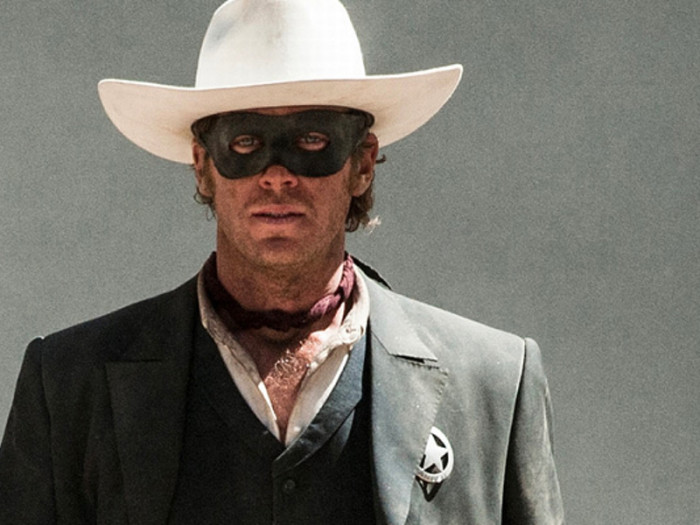 Best Celebrity Sighting
I had to stop by an extremely fancy hotel to pick up a movie ticket during my time in TIFF (us lowly film critics stay at AirBNB's, so really any hotel looks fancy as hell). As I entered feeling dangerously underdressed and wondering if I should go rent a tuxedo before I approached the lobby desk, the elevator dinged and who should step off it by Call Me By Your Name star Armie Hammer, talking on a cellphone like an average Joe. I gave him a look that said, "I know who you are." He gave me a look that said "Please, leave me alone." And yes, he was very handsome.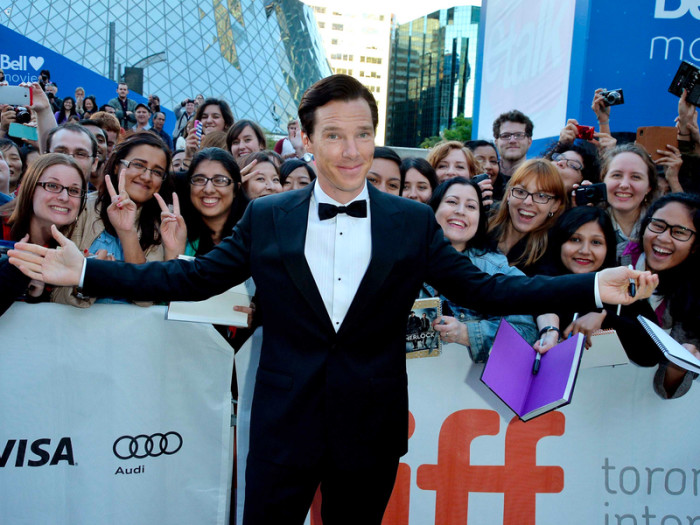 Loudest Celebrity Sighting
I somehow ended up at the very front of the priority line for the premiere of The Current War. This line was situated right next to the spot where cars would drop off the stars of the film. Across the street, separated by a barrier, a horde of people awaited the arrival of Current War star Benedict Cumberbatch. They weren't the only ones – two people next to me in line were also very excited at the prospect of seeing Cumberbatch. So much so that every time a car approached, they'd turn to each other and begin shouting, "It's Benedict! Here comes Benedict!" This happened approximately ten times, and each time the car was dropping off some other, less exciting star (sorry, Nicholas Hoult). Then the moment finally came when Cumberbatch came jaunting out of an SUV, and the entire street in front of the Princess of Wales theater lost their dang minds, shrieking as if some sort of holy transfiguration had suddenly appeared before them.
Runner-up to this honor was official Canadian person Drake, who apparently appeared one afternoon while I was strolling down King Street. At least, I can only assume this happened because almost everyone on the street began screaming "DRAKE!!!!" I never actually saw Drake, though, so perhaps he wasn't even there. Perhaps people in Canada are just so excited about Drake that they scream his name at random.