The Morning Watch: Animated 'Game Of Thrones' History, Comparing 'Black Swan' And 'The Wrestler' & More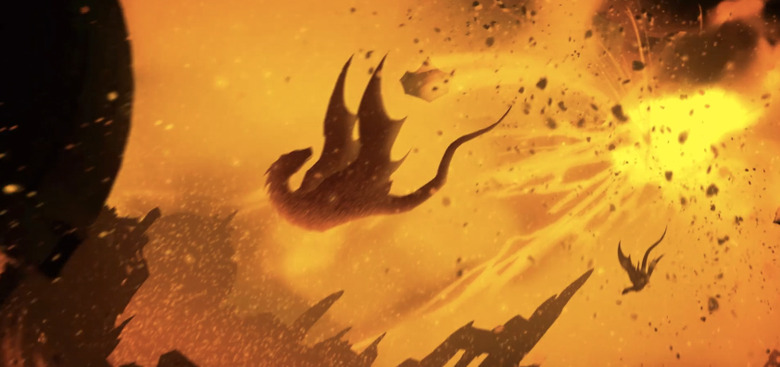 (The Morning Watch is a recurring feature that highlights a handful of noteworthy videos from around the web. They could be video essays, fanmade productions, featurettes, short films, hilarious sketches, or just anything that has to do with our favorite movies and TV shows.)
In this edition, get a history lesson from Westeros with the animated first chapter of Game of Thrones Conquest & Rebellion. Plus, see how Darren Aronofsky's The Wrestler and Black Swan serve as perfect companion pieces, and find out which prestigious award was given to Stephen Tobolowsky on Jimmy Kimmel Live.
First up, created in the style of History & Lore, this animated first chapter of the 45-minute bonus feature from the upcoming home video release of the seventh season of Game of Thrones provides some backstory for House Targaryen. The entire bonus feature provides plenty of new details about the events that shaped the Westeros we know today, thousands of years before the events of Game of Thrones began.
Director Darren Aronofsky has described his films The Wrestler and Black Swan as perfect companion pieces, and a new video essay by Hint of Film examines how the to films and their tragic central characters compliment each other. Say what you will after the flop of mother! this past weekend, but you have to give Aronofsky credit for making films that are compelling and unique enough to warrant us talking about them for years to come.
Finally, while there were a lot of Emmy awards handed out last night, there are plenty of actors who people recognize who just don't get the acclaim that they should. Jimmy Kimmel wanted to change that by making the That Guy from That Show Awards. There are four nominees, each being an actor who you always see in movies and TV shows but never take the time to learn their name. The winner should be someone you recognize though, because it's Stephen Tobolowsky!