Cool Stuff: 'Harry Potter And The Sorcerer's Stone' Illustrated Edition Gets Animated On Kindle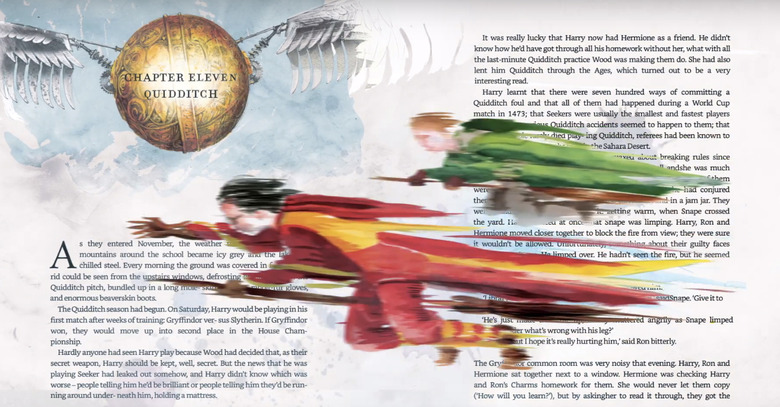 There are countless versions of Harry Potter books out there. Most of them simply have different covers with varied illustrations inside them, but in the past couple years, the coolest versions of J.K. Rowling's best-selling fantasy series have been the illustrated editions.
Harry Potter and the Sorcerer's Stone and Harry Potter and the Chamber of Secrets have both been given illustrated editions thanks to some fine artwork by illustrator Jim Kay bringing the fantasy stories to life (and Harry Potter and the Prisoner of Azkaban is getting an illustrated version on October 3rd). Now the illustrated version of the first book will be getting a little more lively thanks to a new "Kindle in Motion" edition from Amazon. Check it out below!
Here's a sneak peek at the animated Harry Potter Kindle in Motion:
The new version of Harry Potter and the Sorcerer's Stone on Kindle isn't fulled animated like a cartoon or anything like that, but it does bring the illustrations to life in a unique way, almost like a living pop-up book. It's certainly an awesome way for younger readers to get into the Harry Potter franchise, especially if they haven't seen the movies first.
The good news is that you can get this version of Harry Potter and the Sorcerer's Stone on your Kindle for just $9.99. That's not a bad price, especially if you've already spent money on the hardcover version. Hoepfully, Amazon will be doing this with all the illustrated versions of the Harry Potter books that are on the way, if only to hold fans over until the next Fantastic Beasts and Where to Find Them movie hits theaters.