'Wonder Woman 2' Gets A Patty Jenkins-Approved Writer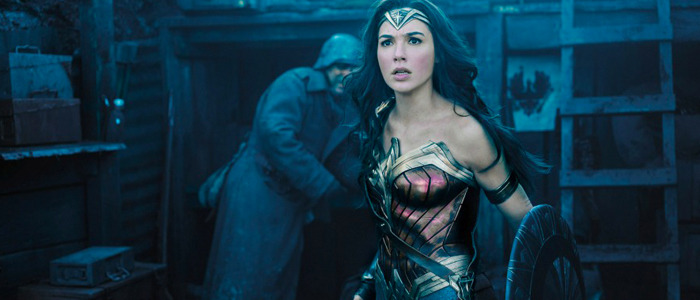 Wonder Woman 2 is adding another writer to pen the script alongside Patty Jenkins and Geoff Johns.
Dave Callaham, who co-wrote The Expendables and has worked with Jenkins on the upcoming movie Jackpot, is joining the Wonder Woman writing team.
Callaham's hiring came at the behest of Jenkins, according to Variety, after she closed her historic deal to co-write, produce, and direct the sequel to her runaway hit, Wonder Woman.
Callaham and Jenkins had worked together on Jackpot last year, a remake of the 2011 Norwegian action comedy set to star Mila Kunis and Bryan Cranston. It seems that Jenkins brought Callaham on after she and DC Film co-head Geoff Johns had gotten started on a script they began as early as this summer. That puts a lot of hands in the pot with Jenkins and Johns already penning the script, though Jenkins may want more eyes on the story after Robotech nabbed Wonder Woman writer Jason Fuchs or because Johns is plenty busy running Warner Bros.' DC Films division with Jon Berg.
While no plot details have been released for Wonder Woman 2, Jenkins has said that she wants to set the story in the United States during the 1980s, at the tail end of the Cold War. Gal Gadot is set to return as Diana of Themyscira. The sequel would reportedly pit Diana against agents in Moscow, just before the Soviet Union collapses. It may also feature the return of Chris Pine's Steve Trevor, whose character met a rather definite end in Wonder Woman
Jenkins had recently closed the deal with Warner Bros. to direct Wonder Woman 2 after extended negotiations that had fans worried whether she would return to helm the sequel to her record-breaking superhero film. But we had nothing to worry about, as Jenkins struck a deal that made her the highest-paid female director in Hollywood — well-deserved after Wonder Woman became one of the biggest hits of the summer.
Wonder Woman 2 is scheduled to hit theaters on December 13, 2019.