Even John Landis Doesn't Want His Son To Remake 'An American Werewolf In London'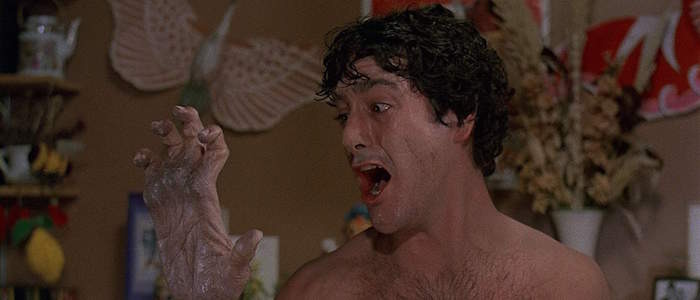 An American Werewolf in London is a horror classic that hit a chord with audiences that couldn't be struck twice. It spawned the abysmally received An American Werewolf in Paris nearly 16 years later, and it seemed like the franchise was dead in the ground.
But in the age of remakes and cinematic universes, it was inevitable that we'd get a remake. Possibly an An American Werewolf in London remake by the son of the first director, no less. But rather than a case of classic Hollywood nepotism, it seems like John Landis, the director of the original film, has strongly advised his son Max Landis against tackling the remake.
Max Landis was announced to direct the American Werewolf in London remake in November last year, following in the paw-prints of his father John Landis, who helmed the 1981 horror-comedy. Though you would think that this would immediately get Max his father's blessing, it seems like everyone in the Landis household wasn't overly enthusiastic about the project.
Max Landis told Kevin Smith at Comic-Con earlier this year that John wasn't thrilled about his son taking on the remake, telling Smith, "You should ask my dad how he feels about it."
Now, John Landis has told us how he feels. The director, who is not involved in Max Landis' remake, said in an interview with Collider:
"I advised him not to do it. I think he's putting himself in a bad position. My son is brilliant, he really is, and he wants to do it. So what am I going to say? No? I know it won't be as bad as 'An American Werewolf In Paris,' which was shit. So, I don't know."
Max Landis is by no means an untested filmmaker, having written movies like Chronicle, American Ultra, and Victor Frankenstein. He made his directorial debut with the comedy Me Him Her, though the An American Werewolf in London remake would be a big step up. Maybe John Landis, who had already directed comedy classics like Animal House and Blues Brothers by the time he directed the original, has a right to be concerned.
I know Landis less by his work behind the camera than by his bombastic social media personality. He has riled up plenty of film buffs — and myself — with his video blog diatribes and Twitter feuds. However, he did recently make the news for writing a 150-page treatise on Carly Rae Jepsen, so at least you know he has range.
In the last update on this project, Max Landis said the An American Werewolf in London remake is still being written. We'll see if it gets beyond that.