'Robotech' Zeroes In On New Writer: 'Wonder Woman' Scribe Jason Fuchs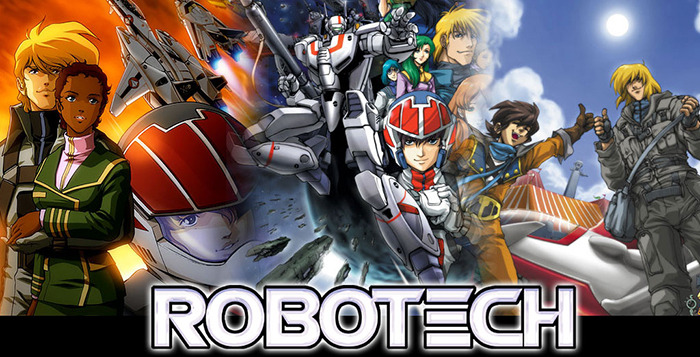 We've been writing about a potential Robotech movie since 2007, when Tobey Maguire was planning to produce a big screen adaptation of the classic anime series. Ten years later, it seems like the movie finally has the right combination of talent attached in order to get it into production. Sony hired It filmmaker Andy Muschietti to direct, and now they've scooped up writer Jason Fuchs, hot off of Warner Bros.' mega-hit Wonder Woman earlier this summer, to write the screenplay.
Deadline brings word about Fuchs' hiring, including the tidbit that he'll "be working with Muschietti to create the new Robotech from scratch." This sounds like it matches up with what I learned recently in conversations with It co-writer Gary Dauberman: namely that Muschietti has a strong vision for the way he wants things and he works very closely with his writers to make sure that's achieved, going as far as to personally sketch out visualizations to show them exactly what he has in mind.
The 1985 Robotech anime series ran for 85 episodes and was actually constructed by combining sections from three Japanese different shows and crafting new dialogue to tie them together into a cohesive whole. It takes place in the future, when Earth's brightest minds have used alien technology to build giant robot mechs...something that comes in handy when another alien race invades the planet. Blockbuster-sized battles ensue, so it's easy to see why Sony (who seems to be struggling to launch a suitable franchise these days) would be interested.
As long as Warner Bros. gives an official green light to It: Chapter Two – something we expect to happen any day now considering the first film's industry-shocking mega-success – Muschietti will direct that sequel before he tackles Robotech, so that should give Fuchs plenty of time to get this script into shape. The writer's previously produced credits include Pan and Ice Age: Continental Drift, and he's also been acting since the mid-90s. And I just learned this, but hilariously, he played a character named Carlo in La La Land, the screenwriter that Emma Stone's Mia meets at a party; he brags to her about how he has "a lot of heat right now" and "a knack for world-building." That joke was hilarious on its own, but it's even funnier knowing that an actual screenwriter plays that throwaway role.
Barbara Muschietti, Andy's sister, will produce alongside 300 producers Mark Canton and Gianni Nunnari. We'll keep you posted as soon as casting announcements start to roll in for this one, but in the meantime, leave your fantasy casting picks in the comments below.