Ep. 433 - It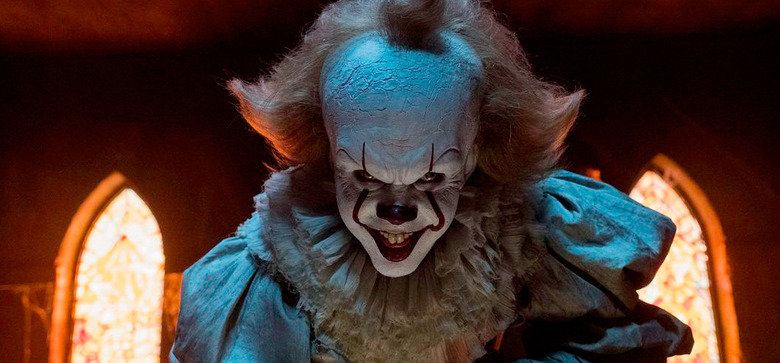 This week, David, Jeff, and Devindra discuss the challenges of seeing Hamilton, the sadness of The Orville, and wish they could see T2 in theaters without the 3D. Be sure to read Peter's essay on getting into the Magic Castle and Devindra's review of T2. To enter our Big Sick contest, email slashfilmcast(AT)gmail(DOT)com with subject line "Big Sick Contest" and let us know your worst moviegoing experience with a date or significant other.
You can always e-mail us at slashfilmcast(AT)gmail(DOT)com, or call and leave a voicemail at 781-583-1993. Also, like us on Facebook!
Download or Play Now in your Browser:Subscribe to the /Filmcast:
SHOWNOTES
What We've Been Watching
David: Hamilton
Devindra: T2 3D, Brotherhood of the Wolf, Insecure
Jeff: The Orville, Bojack Season 4, Bo Burnham's Make Happy
Film News:
Featured review: (1:08:00)
It
SPOILERS (1:34:00)
Credits
Our sponsors this week are RxBar and Sonos.
Visit RxBar.com/filmcast and use promo code filmcast at checkout for 25% off your first order.
Visit sonos.com and use promo code "Filmcast10" for 10% off your order.
Our music sometimes comes from the work of Adam Warrock. You can download our theme song here. Our Slashfilmcourt music comes from Simonmharris.com. Our spoiler bumper comes from filmmaker Kyle Hillinger.
If you'd like advertise with us or sponsor us, please e-mail slashfilmcast@gmail.com.
Contact us at our voicemail number: 781-583-1993
You can donate and support the /Filmcast by going to slashfilm.com and clicking on the sidebar "Donate" links! Thanks to all our donors this week!