Lots Of Disney Release Dates, Including Some Newly Revealed Titles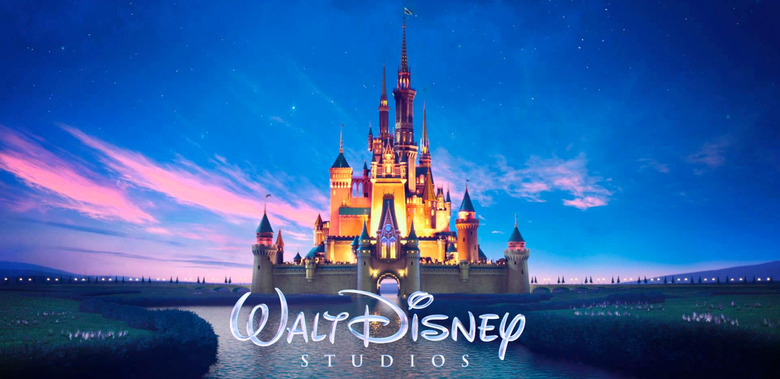 This morning, Lucasfilm announced a big release date change for the J.J. Abrams-directed Star Wars: Episode 9, but there are plenty more movies under the Disney umbrella that are getting shifted around. Break out your calendars, prepare to cross some things out with your red pens, and join me below for the latest updated release date information for Magic Camp, Aladdin, and more.
ComingSoon says that Magic Camp has been knocked off the release calendar altogether. That movie, which follows an up-and-coming magician who attends a magic camp and inspires his down-on-his-luck counselor (set to be played by Adam Devine), was previously going to be released in just seven months on April 6, 2018. The project has famously churned through a bunch of different screenwriters during its long trip to the big screen, so perhaps Disney still isn't happy with the script and is looking to give this one a bit more time to develop before pushing it out undercooked. Last I heard, Mean Girls director Mark Waters was attached to direct, and Gillian Jacobs (Community) and Jeffrey Tambor (Transparent) were on board as co-stars.
An "untitled fairy tale project" has now been confirmed to be that untitled live-action film about the Winnie the Pooh character Christopher Robin, played here by Ewan McGregor. Marc Forster (Finding Neverland) is directing, and I suspected this project would find this date when McGregor was cast earlier this year: it'll be released on August 3, 2018. Hayley Atwell, who's been in the Disney family with the Marvel movies and her own ABC series, has joined the cast in a supporting role, and the movie focuses on an adult, workaholic Christopher Robin who rediscovers his old childhood friends once again.
Agrabah just got a lot hotter. Ooof! Gonna be keeping you posted on everything Aladdin peeps #Disney #Aladdin #LiveAction pic.twitter.com/Eegb3Vt8tB

— Mena Massoud (@MenaMassoud) September 6, 2017
In the May 24, 2019 slot just vacated by Star Wars: Episode 9, Disney has slotted Guy Ritchie's live-action interpretation of Aladdin, which stars Will Smith as Genie, Mena Massoud as Aladdin, and Naomi Scott as Princess Jasmine.
Yet another "untitled fairy tale movie" has been revealed, and this one will be the studio's adaptation of the popular YA book series Artemis Fowl, which has been in the works since the first book was published in the early 2000s. So one lesson here seems to be that Disney is playing fast and loose with the term "untitled fairy tale," essentially using it as a catch-all phrase to represent whatever the hell they want at any given moment. We'll keep that in mind when trying to speculate about future projects of theirs with that distinction. In any case, Kenneth Branagh (Thor, Murder on the Orient Express) was attached to direct Artemis Fowl back in 2015, and this version will hit theaters on August 9, 2019.
And finally, yes, yet another "untitled fairy tale movie" has been unveiled. Nicole, a holiday comedy starring Anna Kendrick as Santa Claus's daughter who's forced to take over the family business, is coming to theaters on November 8, 2019, and she's bringing Bill Hader along as a co-star. Cap those pens and store your calendars, folks, because those are all the updates we have...for now.