Blumhouse Promises New 'Halloween' Movie In 2018, John Carpenter Wants To Score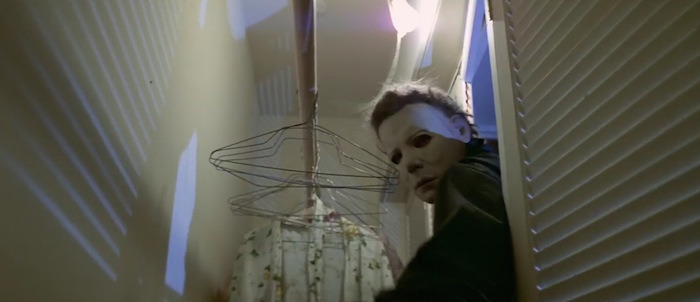 It's been years since fans of horror maestro John Carpenter's Halloween franchise have been truly thrilled with a new entry in the series, and now we know they'll only have to wait one more year to see if that streak is broken.
Producer Jason Blum, the CEO of the budget-conscious and incredibly successful Blumhouse Productions (Get Out, Paranormal Activity, Insidious, The Purge) has promised that their planned Halloween sequel – the one written by Danny McBride and David Gordon Green and directed by Green – will definitely be released by its planned date in October of 2018. And additionally, there's word that Carpenter himself is still interested in providing the score. That's music to my ears.
During a tour of Universal Studios Hollywood's "Horrors of Blumhouse" attraction, The Wrap asked Blum how certain he was that the new Halloween movie would be out by next October. His response was...well, let's just call it extremely confident:
"You can kill me. You can behead me. You can chop my hand off, the prince of horror, you can cut my hand off. That's on the record."
(The reason he referred to himself as "the prince of horror" was because the interviewer attempted to nickname him "the king of horror" because of his successful track record, but Blum insisted that title belongs to Stephen King and jokingly accepted "prince" as a nickname.)
The new film, which will essentially pick up after the events of Rick Rosenthal's Halloween II and ignore the other movies in the series, currently has a release date of October 19, 2018 penciled in, but Blumhouse has been known to shift projects around when necessary: Amityville: The Awakening is a notorious example (having been moved to four different dates before being pulled from the schedule altogether), but Insidious: The Last Key recently shifted as well. But Blum's proclamation makes it clear that an October release is of paramount importance for Halloween 2018, and frankly that's as it should be – it just wouldn't feel right for it to come out in any other month.
HALLOWEEN update from #TIFF17: David Gordon Green tells me John Carpenter has seen the script, given notes, digs it. Still wants to do score pic.twitter.com/Y29qnqxWXP

— Jason Guerrasio (@JasonGuerrasio) September 10, 2017
Meanwhile, Business Insider reporter Jason Guerrasio spoke with Green at the Toronto International Film Festival and relays word that John Carpenter has "seen the script, given notes, digs it" and that he "still wants to do the score." That's great news for those who love Carpenter's pulse-driven, catchy, piano and synth Halloween theme and all the work he's done scoring projects over the years; as a matter of fact, he's touring around the country right now playing many of those tunes and I've heard he puts on a hell of a show, so if you're a big fan, that's probably worth looking into.
For more on McBride and Green's approach to resurrecting a horror icon like Michael Myers, click here.