Apple TV 4K Announced; HD Priced 4K Movies & Free 4K Upgrades For HD Movies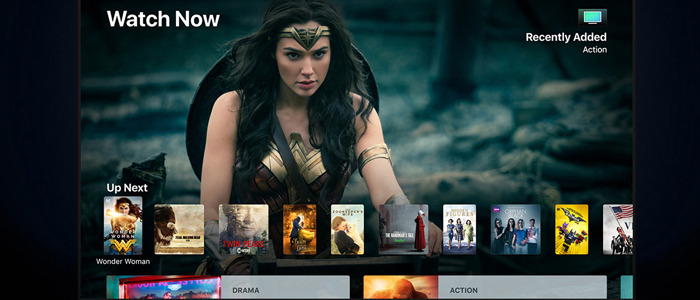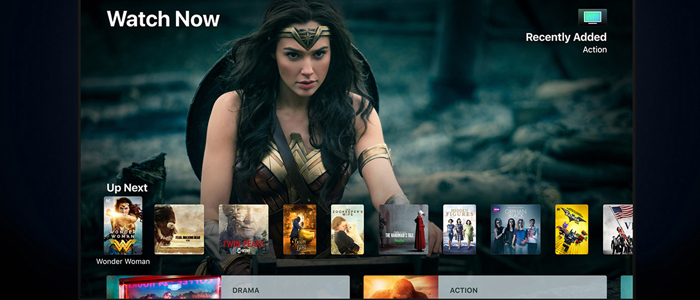 This morning, at an event taking place at Apple's Cupertino headquarters, the company announced that the new generation of Apple TV will be capable of streaming 4K and HDR content (HDR stands for High Dynamic Range, which translates into superior brightness/darkness in the images on the screen). That much was expected – it had been rumored for a while – but there was a surprising piece of info tacked on to that announcement. Apple also explained that if you've purchased eligible movies in HD, they'll automatically be upgraded to 4K HDR for free.
It should be noted that Roku, Amazon, and Chrome have had 4K-capable streaming for a good while already, and their price points are still cheaper than Apple's $179 for 32GB of internal storage or $199 for 64GB. But those devices each typically charge more for 4K movies ($25 – $30 to purchase), while Apple has apparently struck a deal with the film studios to sell the 4K movies at the same price as the HD offerings (typically $15-$20).
Those prices and the free movie conversion may be a good enough deal to convince current Apple customers to stick with what they have. So it looks like Apple ended up coming out on top in their recent battle with studios over 4K home video pricing. And it doesn't seem like there's any bad blood there, either, since Apple has teamed with 20th Century Fox, Lionsgate, Universal, Paramount, Sony, and Warner Bros. to bring their 4K and HDR titles to the iTunes store.
It's also worth pointing out that 4K Blu-rays are still the superior way to watch content at home at the highest possible quality right now, but considering physical media seems to be quickly fading, it's no surprise that companies are turning their attention to improving streaming quality.
The new generation of Apple TV, no-so-creatively named "Apple TV 4K," is getting a major upgrade as well. An A10X Fusion processor and 3GB of RAM means that its CPU is twice as fast as the previous model, which came out in October of 2015. And with the device now having the ability to stream 4K content (only to 4K TVs, of course) from places like Netflix and Amazon Prime Video later this year, it's definitely going to need that extra boost. The user interface is now optimized for 4K (including the screensavers...spared no expense), and the TV app is being expanded to include more sports and news content as well.
Preorders begin this Friday, and the new Apple TV 4K will be available on September 22, 2017.