Stephen King's 'Suffer The Little Children' Gets A Movie Adaptation In The Wake Of 'It'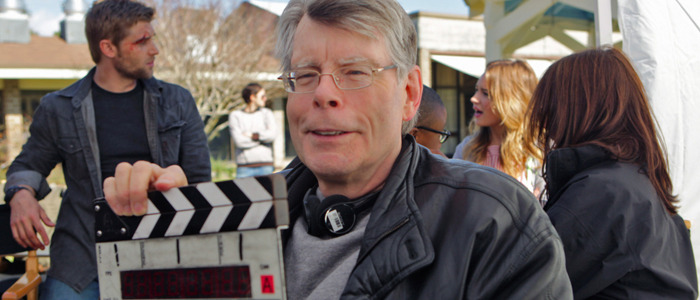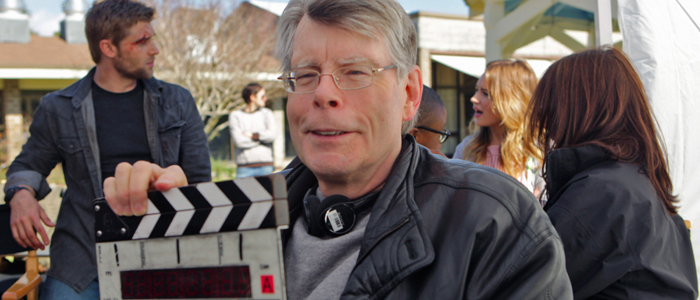 Hot on the heels of It's record-breaking opening weekend at the box office, yet another Stephen King movie adaptation has been given a green light. The author's 1972 short story Suffer the Little Children is being adapted for the big screen, and you know what that means – yep, more creepy kids are coming to theaters to freak you out.
I haven't read this entry in King's body of work, but Deadline, who broke the news about the new movie adaptation, describes it as "a supernatural thriller that centers on a recently divorced first-grade schoolteacher who notices some 'unsettling' traits in the children in her class: flashes of a bizarre texture lurking underneath their skin and a chilling, conspiratorial secrecy to the way they play together. And now, people in her new town are dying mysteriously. Is this all just paranoia, or is something more disturbing happening to the children in this town?"
Suffer the Little Children will be written and directed by Sean Carter (no, not Jay-Z...that's Shawn Carter), an up-and-coming filmmaker who edited the 2009 feature The Killing Room and made his directorial debut with the yet-to-be-released horror movie Keep Watching, which stars Bella Thorne, Natalie Martinez, and Christopher James Baker. You can check out that movie's trailer below to get a sense of what Carter can do behind the camera:
That trailer doesn't exactly inspire a ton of confidence, but to be fair, Carter didn't write the screenplay for Keep Watching, so he probably shouldn't shoulder too much blame for an iffy trailer. Martin Scorsese apparently sees something in him, because Deadline says Scorsese gave Carter a filmmaking grant. The director released a statement about this project:
"The Stephen King aesthetic has been imprinted into my psyche since I was a teenager, and Suffer the Little Children fits right into that classic King paradigm: a tragically flawed lead character put into a shockingly unimaginable scenario. It's a tiny peek into a mythology that I can't wait to expand into a full-length movie."
Suffer the Little Children hasn't been the subject of a Hollywood adaptation before, but it was twice adapted into a short film back in 2005 through King's "Dollar Baby" program, in which he sells the rights to his stories to young filmmakers for $1. You can watch the trailers for those adaptations here and here.
There's no word on a release date for this version yet, but considering the powerful pop culture cache that King adaptations have right now, I'm guessing they'll be working to get it done as quickly as possible.