Daily Podcast: What Do You Collect? IT, Star Wars, Mouse Guard, Molly's Game & More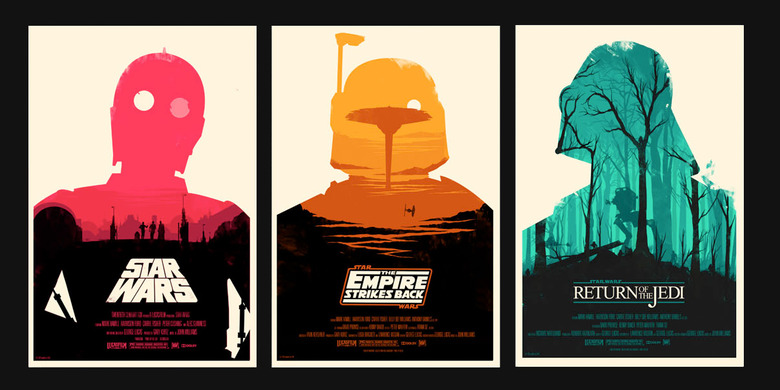 On the September 12, 2017 episode of /Film Daily, Peter Sciretta is joined by Jacob Hall and Ben Pearson to talk about the latest news, including the It box office, Mouse Guard gets a director, the creator of Wolverine has died, the first reactions from Aaron Sorkin's directorial debut Molly's Game, and will Rian Johnson be directing Star Wars Episode 9? And in The Mail Bag, Ethan Anderton joins us to talk about our various collections. We also share some details about some staff changes on the site.
You can subscribe to /Film Daily on iTunes, Google Play, Overcast and all the popular podcast apps (here is the RSS URL if you need it).
In the News:
In The Mailbag: Tyler from Halifax, Nova Scotia, Canada asks" First I just wanted to say that I've been loving this daily podcast! I'm often too busy to catch all of the informative articles on slashfilm.com so it's really great to listen to a roundup of the latest film news as I'm working, driving, cooking etc.  As you've recently discussed, Force Friday II has just passed and I was lucky enough to grab some cool exclusives for my ever-growing Star Wars collection. My question for the mailbag is: What are some of your favorite things to collect? Figures? Artwork? Movie ticket stubs?  Thanks for your time and keep up the great work!  P.s. Will we ever get to know why Brad Oman has multiple names? This mystery intrigues me!"
To submit questions to the mailbag, send them to peter@slashfilm.com. Please mention your name and general geographical location in case we mention the question on the air.
You can find more about all the stories we mentioned on today's show at slashfilm.com. /Film Daily is published every weekday, bringing you the most exciting news from the world of movies and television as well as deeper dives into the great features from slashfilm.com. You can subscribe to /Film Daily on iTunes, Google Play, Overcast and all the popular podcast apps (RSS). We're still very much experimenting with this podcast, please feel free to send your feedback to us at peter@slashfilm.com. Please rate and review the podcast on iTunes and spread the word! Thanks to Sam Hume for our logo.