'Channel Zero' Creator Nick Antosca Prepares Us For The 'No-End House'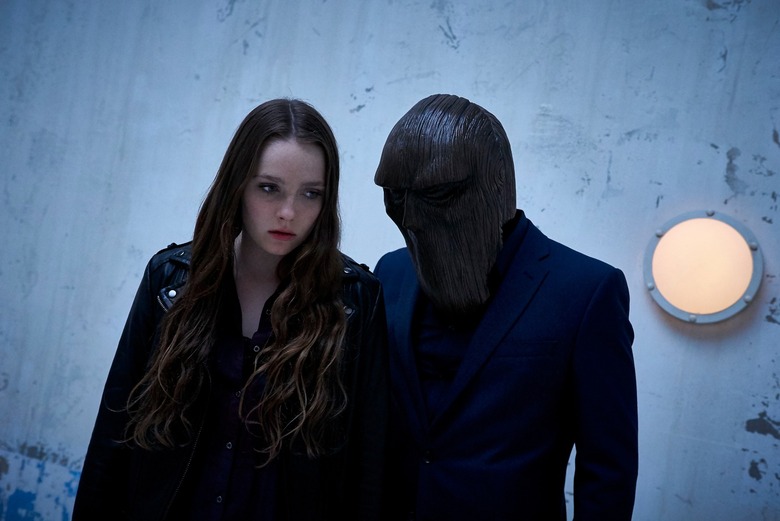 When Channel Zero first premiered in 2016, it was clear that a new age of anthology series was upon us. SYFY's creepypasta-inspired program kicked off with Candle Cove, a tale of a haunted children's show that drives kids to murder. Thanks to the popularity of Black Mirror and American Horror Story, the series brought new life to the horror anthology formula, making Candle Cove one of the scariest tales to hit the small-screen last year. Now, we're just days away from the season 2 premiere, and from what we've seen, things are about to get a whole lot crazier. Ladies and gentlemen welcome to The No-End House.
"We want every season to be a different flavor of horror; we want every season to give the viewer a new experience," series creator Nick Antosca explained on a conference call with select members of the press. It's an intriguing statement, for sure, and one that rings true with No-End House. Inspired by Brian Russell's original creepypasta tale, the new six-episode season follows Margot Sleator as she attempts to escape the horrors of an elusive pop-up home-haunt while reconciling a trauma from her past in the process.
Gone is the slow burn tone, the monster made of teeth, the evil pirate puppets and those pesky stabby children of Candle Cove. This time around, Channel Zero is out to get under your skin and burrow deep into your mind while picking apart the emotional importance of memories and their greater impact on our heroes' psyche as a whole.
"You should be able to rely on Channel Zero for a sense of dread, but that dread will be different every season," Antosca continued. "Sometimes it's about unpacking a mystery and sometimes it's about living in a world. What Margot (Amy Forsyth) goes through is a metaphor of a young person trying to find herself and find her future in an uncertain world."
As someone who frequents Halloween-themed haunts each year – both grandiose and amateur – there's something quite unnerving about the No-End House concept. With each room in the house becoming more frightful than the previous one, some could easily find a correlation between this place and, say, hell. That may not be a far-off assertion either.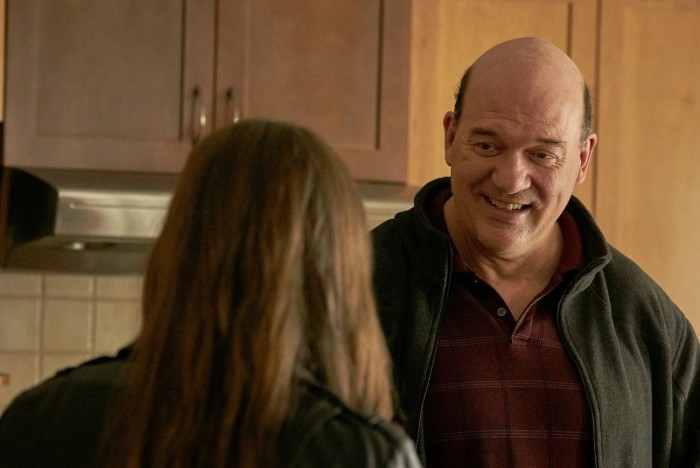 "That vibe of existential terror was a guide for us to create the last room of the house," Antosca elaborated. "The deeper you go inside the house, the deeper it goes inside you. The original house in Brian's story is more of a Halloween Horror Nights kind of funhouse. I wanted to incorporate some other interactive things I was aware of. So we did escape rooms, installation art pieces...we did it as more of a nightmarish art installation."
One similarity that does ring true in both Candle Cove and No-End House is the concept of horrors that exist under the familiar exterior of home. It was there in season 1, creeping in throughout the vast openness of the show's midwest backdrop. And it's on full display in season 2, with each track home and each cul-de-sac passed.
"I think that the No-End House story is appealing because it starts with a familiar horror concept and takes it in an unexpected direction," Antosca said. "I think that people will be interested in the character journey. They'll come for the No-End House itself and then see where our characters go once they go through all the rooms and explore the world of the house itself."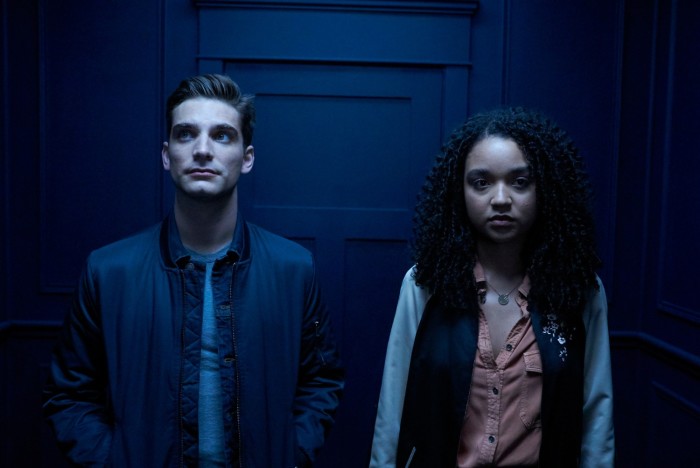 And let's be clear here: as creepy as each room of the house is, it's the world Antosca's team paints that really takes the series to a whole other level. There's an indie spirit to each season of Channel Zero. Much of that is owed to the show's staff of genre writers – Don Mancini of Child's Play fame and Twin Peaks' Harley Payton are in Antosca's writers room – but a huge hat tip must be given to show as both seasons have given up-and-coming directors opportunities to showcase their talents in this increasingly packed Peak TV world. 
According to Antosca, the show would be nothing without a good story to base each season's foundation on. "We look for a story that has a strong core horror concept – a haunted TV show, a sinister house – and then it has to suggest a larger world and sinister mythology. I want every season of Channel Zero to be the nightmare you have after you read the story."
Channel Zero: No-End House also stars John Carroll Lynch (American Horror Story: Cult), Aisha Dee (The Bold Type) and Jeff Ward (Agents of S.H.I.E.L.D). Season 2 begins its reign of terror on Wednesday, September 20, at 10 p.m. on SYFY.