This Week In Trailers: Kissing Candice, Heroin(e), Infinity Baby, Miami, The Departure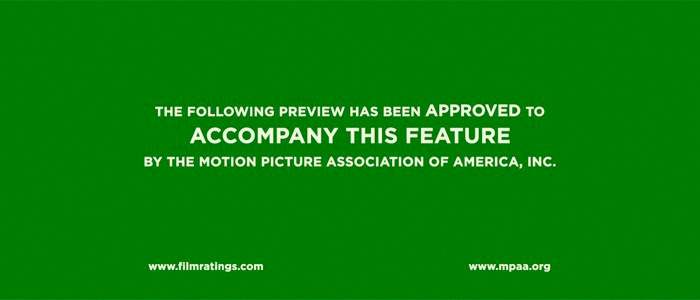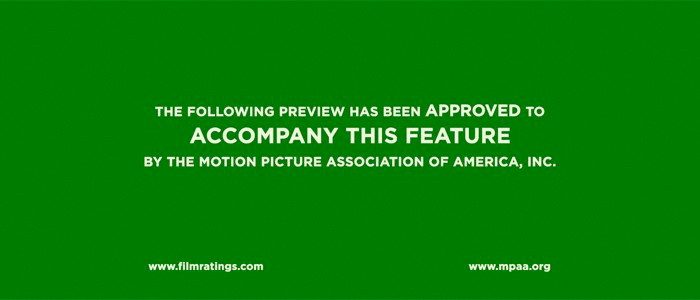 Trailers are an under-appreciated art form insofar that many times they're seen as vehicles for showing footage, explaining films away, or showing their hand about what moviegoers can expect. Foreign, domestic, independent, big budget: What better way to hone your skills as a thoughtful moviegoer than by deconstructing these little pieces of advertising?
This week Ron Swanson talks to us about the future, watch a punk rocker help suicidal strangers, watch how women are affected by opioids, watch ladies cutting loose and getting up to no good in Finland, watch a different lady cut loose in Ireland by going on a little crime spree, and see a trailer that deals with mother!'s loose comparisons to Rosemary's Baby head on.
Infinity Baby Trailer
What an odd trailer.
While the opening exchange with Kieran Culkin is a little stilted, the rest of the trailer is a fascinating oddity. Director Bob Byington certainly has a high concept that he's working through but the narrative they've decided to reveal really is the heart of the entire presentation. It's good, too, as the weirdness of what it is we're actually being asked to buy into requires a modicum of background in understanding the "Huh?" factor and it works swimmingly.
The Departure Trailer
Open my heart and peer inside.
One of the first things that leaped out of this trailer once you just let the story reveal itself is just how profoundly simple and complex this story is. Director Lana Wilson, who some may have heard of from her powerful documentary After Tiller, which dealt with doctors who perform third-trimester abortions, has chosen a really interesting subject that on paper seems wildly compelling: a former punk singer in Japan finds Buddhism, becomes a priest, and then becomes a one person suicide prevention hotline in a country that is almost 25th in the world for the number of suicides within in its borders. It takes a heavy toll on our protagonist and the resulting trailer is an exercise in understanding what channeling all that grief can do to someone. I was moved by what's here and to cut through the noise that is so many trailers to sift through like panning for gold in a stream it's a revelation.
Heroin(e) Trailer
This is an epidemic.
One of the things I like about being a new Netflix viewer (anyone else ready to binge American Vandal?) is that little things like this pop up to help compliment the already robust content the platform offers. Director Elaine McMillion Sheldon's 40 minute short (maybe it should be called a Medium at that length?) feels like required viewing for anyone who has even a passing interest in what opioids are doing to communities all across the nation. Specifically, though, it covers this story from the perspective of three women who are in the gripping throes of what this narcotic offers to those who find themselves addicted to it. It feels small, it feels personal, but it's the exact kind of thing that helps contextualize a social problem that many just have a stance on without having it contextualized.
Kissing Candice Trailer
Yes plz.
Director Aoife McArdle has something of an original story to tell in that we have a seizure prone girl get into some mischief. I don't know what side she's on or why this seemingly meek lady is ready to raise some hell but I do know the tone and the pacing of this trailer is clutch. It's atmospheric, enchanting, alluring, and beautifully confusing, but it's legit. I'm down for what it's selling and the nuances of how we transition from one moment to the next isn't jarring as much as it manages to increase my need to see the entire thing. Give me more.
mother! Alternate World Trailer
One of the first trips I ever made to California in service of writing about movie trailers was to a nondescript building in Beverly Hills where I saw which was, at that time, the yet unreleased trailer for Batman Begins by the folks who were making it. Seeing the materials they have to work with, the kinds of things it takes to create something worthy enough for people to watch, the nearly blank canvas some have in pulling out the heart and soul of a picture, it's a gift. I was, and still am, enamored with the skills and dedication that it takes to be a good trailer editor. Looks like Joel Townsend is one such guy as he made one here that takes the loose comparisons some people were making about mother!'s marketing to Rosemary's Baby. Seriously, when you do these things they can go in a couple different directions in terms of how clever or how interesting they are but this one's a keeper. Tongue planted firmly in cheek, indeed.
Miami Trailer
When you have a film festival as rich and chock full of little delights you didn't know you wanted to consume you're bound to have something come out of left field that sets your heart a'flutter. And this is one of them. Director Zaida Bergroth is bringing us a story about sisters, strippers, and hard living. All of this trailer is in its native language so this is really an exercise in getting initial impressions based on what you see. But, what's here is candy for the eyes and genuinely stirs the soul. The reviews for the film have been kind so this is one gem I'd like to get to know a little better once it's within viewing distance.
Nota bene: If you have any suggestions of trailers to possibly be included in this column, even have a trailer of your own to pitch, please let me know by sending me a note at Christopher_Stipp@yahoo.com or look me up via Twitter at @Stipp
In case you missed them, here are the other trailers we covered at /Film this week: