Meet The Line-Up Of The 'Mickey Mouse Club' Reboot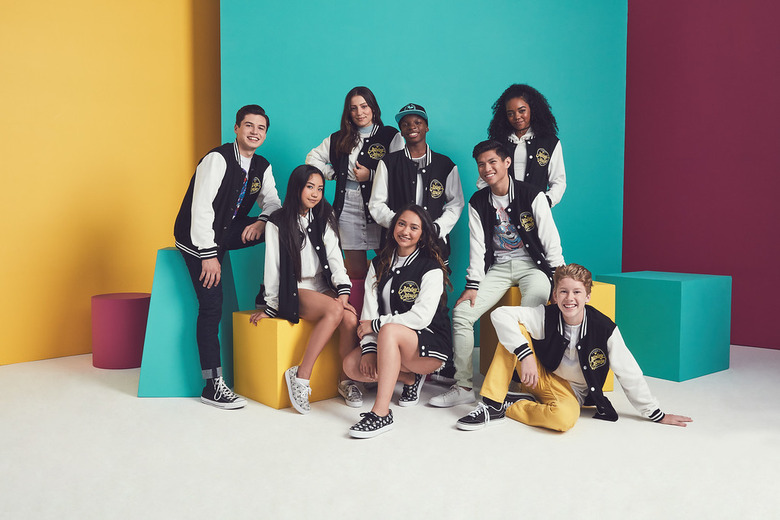 Meet the next generation's Britney Spears or Ryan Gosling. Those stars were all part of the '90s reboot of The Mickey Mouse Club, a Disney Channel entertainment space for aspiring singers, dancers, and performers. And yes, Ryan Gosling used to be a Disney star.
Now The Micky Mouse Club is getting a 21st century reboot as a digital program called Club Mickey Mouse. And the new line-up of kids could very well be the next pop culture icons (or indie movie darling).
Disney Digital announced the launch of Club Mickey Mouse as a "social-first" variety program for the digital age, which can be viewed on Instagram and Facebook through Facebook Anthology. 
Disney introduced its first class of "Mouseketeers," which consist of eight "social influencers" — each of whom already have thousands more Instagram and Twitter followers than me — in a press release and the following video:
Here are Disney's biographies of the stars of the Mickey Mouse Club reboot:
Alongside group pictures of them, Disney has released side-by-side comparisons of the '90s Mickey Mouse Club, which itself was a reboot of a 1955–1959 ABC variety show and a 1977 revival.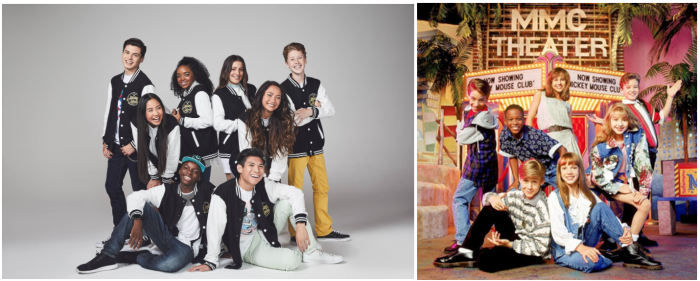 Disney seems to be relying heavily on the legacy of the last iteration of The Mickey Mouse Club, which jumpstarted the careers of Justin Timberlake, Christina Aguilera, Britney Spears, and Ryan Gosling, all of whom can be seen on YouTube acting in hilarious skits and all kinds of embarrassing dance-offs.
Trust me, seeing a baby-faced Ryan Gosling try to sing and dance is a treat alongside future pop stars can't be unseen.
The journey of the eight new mouseketeers will air constantly on social media. Viewers can follow Club Mickey Mouse starting on September 8.