New 'It' Featurette: The Losers' Club Confronts Darkness Together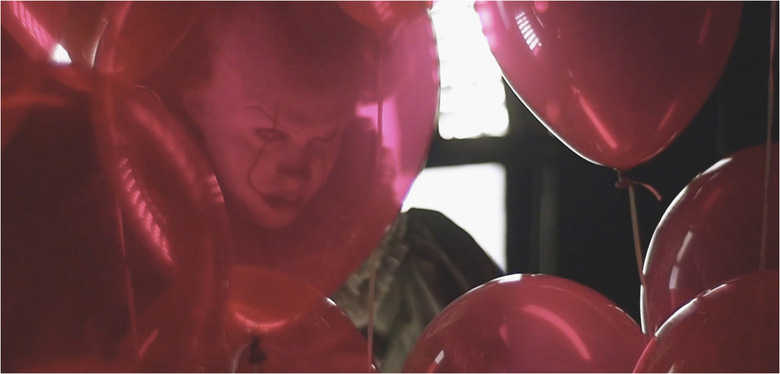 Today, the new adaptation of Stephen King's classic horror novel It arrives in theaters. The box office numbers are supposed to be through the roof this weekend, with some estimates going as high as $75 million. But Warner Bros. Pictures and New Line Cinema don't want to count their chickens before they're hatched, so they've released one last featurette to coincide with the release of the movie today to really get us invested in The Losers' Club and the horror they endure in Stephen King's gruesome tale.
Watch Stephen King's It featurette, but beware that is shows a large amount of new footage.
This movie wouldn't work nearly as well as it does without the incredible cast of kids playing The Losers' Club. Jaeden Lieberher, Jack Dylan Glazer, Finn Wolfhard, Wyatt Olef, Jeremy Ray Taylor, Chosen Jacobs and Sophia Lillis are all outstanding in this film, and they really make you invested in each and every character, not to mention having the kind of chemistry and camaraderie that the crew from Stand By Me had in 1986.
But along with the coming of age story that each of these kids goes through, there's also the horrific side of Stephen King's book that has each of them confronting their worst fears brought to life by Pennywise the Dancing Clown (Bill Skarsgard). While there are plenty of jump scares to be had, there are also plenty of moments of gruesome violence and unbearable suspense. It is undoubtedly one of the the best horror movies of the year.
If the crowd at my local theater (which didn't even get very crowded on sneak preview nights for summer blockbusters) is any indication, It is going to be huge at the box office. My theater was almost full and everyone was thoroughly satisfied when all was said and done. If you need any more convincing, just read our review.
Mama director Andy Muschietti is at the helm of the feature produced by Roy Lee, Dan Lin, Seth Grahame-Smith, David Katzenberg and Barbara Muschietti with a screenplay from Chase Palmer & Cary Fukunaga and Gary Dauberman. Thankfully, a sequel has already been put into development to tell the second part of Stephen King's story.
If you want to see more from the movie, watch the most recent It trailer right here, and be sure to check out our reaction to some extended clips that were shown at San Diego Comic-Con. Or you can just see the movie yourself this weekend.
New Line Cinema's horror thriller "IT," is based on the hugely popular Stephen King novel of the same name, which has been terrifying readers for decades.
When children begin to disappear in the town of Derry, Maine, a group of young kids are faced with their biggest fears when they square off against an evil clown named Pennywise, whose history of murder and violence dates back for centuries.
It is coming for you in theaters everywhere starting today.