The Morning Watch: Ray Harryhausen's 'War Of The Worlds' VFX Test, The Movie Alphabet & More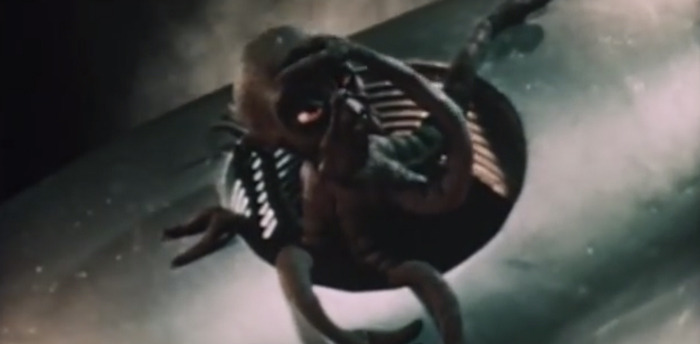 (The Morning Watch is a recurring feature that highlights a handful of noteworthy videos from around the web. They could be video essays, fanmade productions, featurettes, short films, hilarious sketches, or just anything that has to do with our favorite movies and TV shows.)
In this edition, check out a visual effects test that was part of a pitch for film legend Ray Harryhausen to adapt War of the Worlds. Plus, run through the alphabet by way of a cleverly edited video using footage from 85 different movies, and see how a unique Sith lightsaber is built thanks to the miracle of 3D printing.
Ray Harryhausen is a special effects legend, having delivered incredible, pioneering stop-motion animated action sequences for films such as From The 7th Voyage of Sinbad, The Beast From 20,000 Fathoms, Jason and the Argonauts and Clash of the Titans. Den of Geek has called our attention to a visual effects test that Ray Harryhausen put together in 1949 as a pitch for studios to let him adapt H.G. Wells' classic sci-fi story War of the Worlds. Sadly, he didn't get the job, but at least we get to see this.
Next up, Burger Fiction delivers a rundown of the alphabet by way of the dialogue from 85 different movies. That might seem excessive wen the alphabet is only 26 letters long, but once you see how the video cleverly goes through all the letters, you'll see why there are so many movies used.
Finally, the folks at Tested have designed and 3D printed a Sith model lightsaber, but this one is a cutaway design that shows the internal construction of the hilt. It's incredible detailed and looks outstanding, all thanks to a Formlabs Form 2 printer and some ingenuity. The good news is that if you want to try to make this yourself, you can download the files to do so right here.