'Star Wars' And Marvel Films Are Officially Moving Off Netflix, Onto Disney's Streaming Service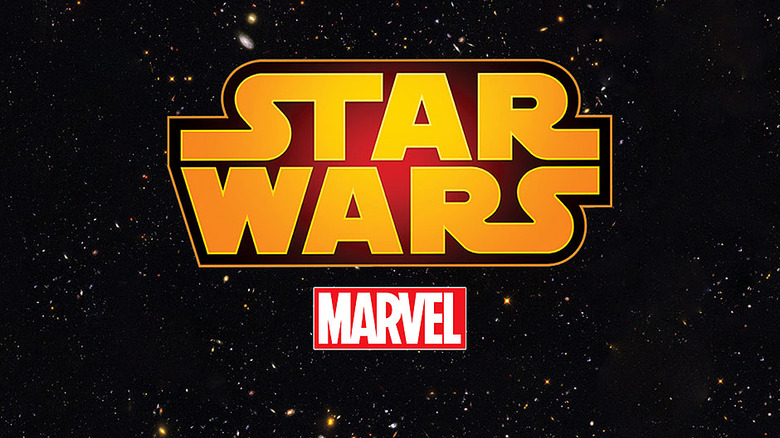 Star Wars and Marvel films will no longer be available on Netflix after the streaming deal ends in 2019, with Disney officially moving the properties to its own streaming service set to launch the same year.
This concludes several weeks of discussion between Netflix and Disney after the studio announced plans to launch its own streaming service featuring original Disney films and shows. Under debate were the fate of Star Wars and Marvel films, which were made under studios — Lucasfilm and Marvel Studios, respectively — that are both owned by Disney. But speculation about where these films would end up has been put to an end.
Variety reports that Disney CEO Bob Iger announced on Thursday that the company will stream its Marvel and Star Wars films exclusively on the upcoming Disney streaming service, joining the ranks of Disney's animated and new original films.
"We've now decided we will put the Marvel and Star Wars movie on this app as well," Iger said during a question-and-answer session at the Bank of America Merrill Lynch Media, Communications and Entertainment conference in Beverly Hills, California.
Walt Disney Co. announced in early August that it was
planning to launch its own streaming service
in 2019, joining the growing number of streaming services available to consumers who want to cut the cord. The Disney-specific streaming service was only one of its projects, however – there was also news of an ESPN streaming service to be launched by the company in early 2018.
At the time, it was uncertain whether the Marvel and new Star Wars movies, which are currently available to stream on Netflix thanks to an exclusive deal the company struck with Disney this year, would stick around the popular streaming service. The news was met with some trepidation for Disney fans who weren't looking forward to subscribing to another service, and excitement in others — including /Film's own Josh Spiegel — who hoped this streaming service would make available classic animated films that are sealed up in the "Disney Vault." It's unclear whether older Disney animated films will be available on this streaming service, but it does place most of Disney's properties in one place for all the avid Disney, Lucasfilm, and Marvel fans.
The big question now is the fate of the Marvel-Netflix series like Defenders, Daredevil, Jessica Jones, Luke Cage, and Iron Fist, as well as the upcoming Punisher. Iger didn't specifically mention the Marvel shows in his brief announcement, and Netflix had a hand in producing these series. The Netflix series, as well as the ABC shows like Agents of S.H.I.E.L.D., may very well stay on Netflix, as Marvel's TV division under the supervision of Jeph Loeb remains separate from Marvel Studios. But it's worth nothing that anything can happen in the next two years.
Disney, Star Wars, and Marvel films will remain on Netflix until 2019 before they move to Disney's unnamed streaming service.