'Suicide Squad 2' To Be Directed By 'The Accountant' Helmer Gavin O'Connor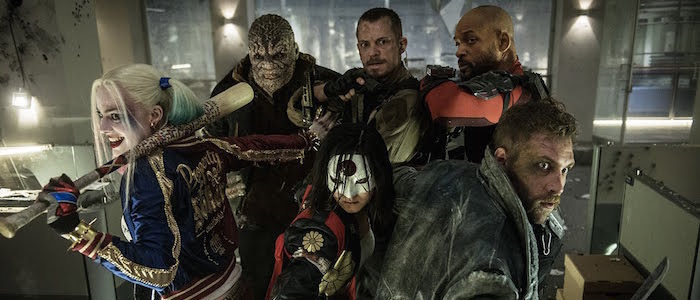 After a lengthy search, Warner Bros. and DC Films have finally hired a director for Suicide Squad 2: Gavin O'Connor, the man behind movies like The Accountant, Miracle, and Pride and Glory. Find out more about the new Suicide Squad 2 director below.
The Hollywood Reporter broke the news about O'Connor directing the antihero sequel, as well as the fact that O'Connor has also been tapped to write the movie's screenplay. That whooshing sound you hear? That's a huge sigh of relief coming from WB executive board rooms, because Suicide Squad 2 has been a priority for the studio ever since it made $745 million worldwide during its theatrical run. They've been having trouble locking someone in to direct, first flirting with Mel Gibson before choosing The Shallows director Jaume Collet-Serra...only to have Collet-Serra bail before signing on and head across town to direct Dwayne Johnson in Disney's Jungle Cruise movie.
O'Connor is a fine choice, someone who's already in the WB stable and who recently had a hit with The Accountant – so much so that he's still attached to direct that movie's sequel. Before that, he stepped in to wrangle the troubled production of Jane Got a Gun, but that movie didn't make a peep when it finally crawled into theaters. For my money, though, O'Connor's best film is 2011's Warrior, an under-seen family sports drama about two brothers who face off in an MMA tournament that features excellent performances from Tom Hardy, Joel Edgerton, and Nick Nolte. Seek it out if you haven't seen it, and you'll instantly understand why O'Connor was on everyone's short lists to direct big blockbusters for a little while after that film came out.
Suicide Squad 2 will feature the return of Deadshot (Will Smith), Harley Quinn (Margot Robbie), Rick Flag (Joel Kinnaman), the villainous Joker (Jared Leto), and presumably the rest of the antihero squad: Killer Croc (Adewale Akinnuoye-Agbaje), Captain Boomerang (Jai Courtney), Katana (Karen Fukuhara), and Diablo (Jay Hernandez). Slipknot, we barely knew ye.
Not long ago, Kinnaman said that the plan was to shoot this sequel sometime in 2018, so it's a good thing they've locked someone in early. David Ayer's first Suicide Squad movie was an utter mess (he's since moved on to Gotham City Sirens), and its production problems have been extensively documented, so hopefully O'Connor will have enough time to write and prep this sequel and give himself a fighting chance to make a strong follow-up.
What do you think? Is O'Connor a good choice to write and direct Suicide Squad 2?