An Authorized 'Dracula' Prequel Is Coming From The Director Of 'It'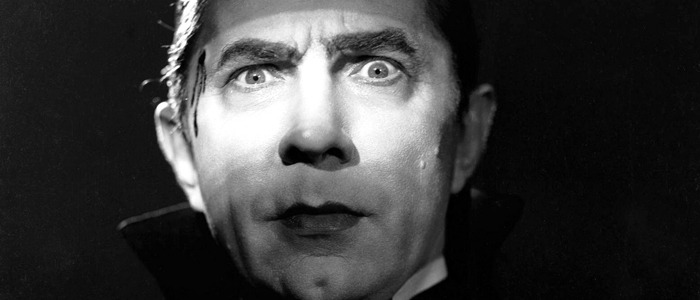 We already know that It director Andy Muschietti wants to make directing an It sequel a priority before he jumps over to helm a live-action adaptation of Robotech, but now we can add one more project to his ever-growing plate: a Dracula prequel called Dracul.
But unlike 2014's Dracula Untold, this movie will be the first prequel that's actually authorized by the estate of original Dracula author Bram Stoker. Plus, this project has an even deeper connection to that family: Stoker's great-grandnephew co-wrote the book on which this is based.
Deadline reports that Paramount Pictures has acquired the screen rights to Dracul. It's an as-yet-unpublished prequel co-written by Dacre Stoker and horror author J.D. Barker, and the story "is set in 1868, where a 21-year old Bram Stoker meets with an ungodly evil that he traps in an ancient tower all the while scribbling the events that led him there." That diary-style format fits in well with the history of the property; the original novel was written as a series of letters, diary entries, and news articles told from different perspectives.
(Deadline isn't clear about whether Stoker and Barker will also work on the screenplay, but since neither have much screenwriting experience, it seems unlikely.)
Historically speaking, the word "Dracul," which means "dragon," was a nickname given to the father of Vlad the Impaler, the 15th century warrior who supposedly served as the inspiration for Stoker's vampire. "Dracula" means "son of the dragon," so does the title indicate that this prequel story will involve Dracula's father in some way? I don't know, I'm just a guy who likes to pose questions.
And how does this film affect the Dark Universe movies, which gather classic Universal monsters like The Wolfman, The Invisible Man, and The Mummy into a shared cinematic universe? We don't yet know who will be playing Dracula in Universal's inevitable updating of that property – do they really still plan on having Untold star Luke Evans come back to reprise the role? – but it seems clear from the vampire's prominent placement in the Dark Universe announcement video that the studio has plans to incorporate him into their interconnected films sometime in the future. And since it's probably going to be a while before Muschietti gets around to making Dracul, the timing could mean that two different incarnations of Dracula are in two different movies at the same time. Paramount desperately needs another hit franchise, so as long as they can make sure general audiences know the difference between franchises, maybe a Dracula movie could, ironically, be a lifesaver for them.