Apple And Amazon Emerge As New Bidders For James Bond Film Rights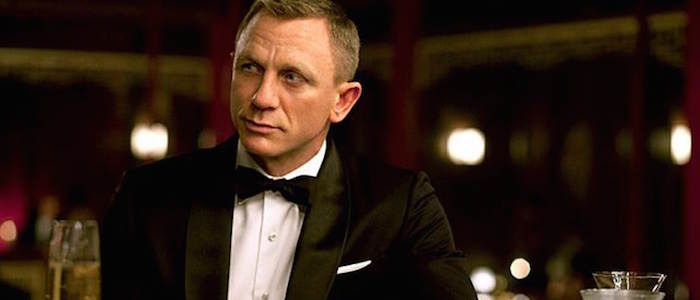 The James Bond franchise is one of the longest-running film franchises of all time, and it's no secret that Hollywood's current business model holds bankable franchises in particularly high esteem. That's why nearly every major studio has, at one time or another in the past few years, been vying for the distribution rights to the Bond movies after MGM and Eon Productions' deal with Sony Pictures lapsed after Spectre.
But now two new contenders have entered the fray, and if one of them wins the rights, the future of the Bond franchise (and potentially the blockbuster film landscape as a whole) could look very different than it does now. Apple and Amazon are now bidding on the James Bond film rights, and there's the chance that a James Bond TV show could even be in the cards if the right circumstances fall into place.
Currently, MGM and Eon Productions control the rights to the Bond franchise but do not distribute the movies. The Hollywood Reporter brings word that while Warner Bros. is currently the frontrunner to potentially land the rights to distribute, Apple and Amazon are willing to spend "in the same ballpark as Warners, if not much more." That could be a big deal, because digital-centric companies like Apple and Amazon probably wouldn't be content to sit back and only distribute these movies; with their own platforms in place, they could easily create a James Bond TV show that could air exclusively on their services alongside the distribution of a movie in theaters every few years.
WB apparently considers Apple a legitimate threat, because THR says the studio is pushing MGM to close a deal quickly...presumably before Apple can gain enough leverage to negotiate it away from them. And if that Bond TV show idea is going to happen, Apple or Amazon (or another contender) would need to either license those rights from MGM and Eon or acquire full ownership to the property themselves, so we'll see to what degree the Bond rights holders are interested in wheeling and dealing. (Some sources tell THR that Eon producers Barbara Broccoli and Michael G. Wilson, the major creative forces behind the franchise, have a "traditional" outlook that favors concentrating primarily on theatrical releases, so it sounds like they'd need some convincing for a larger deal to happen.)
A few months ago, we heard that WB, Universal, Fox, Sony, and Annapurna Pictures were fighting for the ability to distribute future Bond movies. When Daniel Craig officially announced that he was coming back for at least one more movie to play Agent 007 once again, Annapurna Pictures head Megan Ellison retweeted his announcement, which led us to wonder if maybe Annapurna was close to making a deal. But unless they pony up some serious cash – THR's sources indicate that the property could be worth as much as $2 to $5 billion – they'll probably still be sitting on the sidelines when this is all over.
The untitled 25th James Bond movie will arrive in U.S. theaters on November 8, 2019.