Colin Trevorrow Is No Longer Directing 'Star Wars: Episode 9', Rian Johnson May Replace Him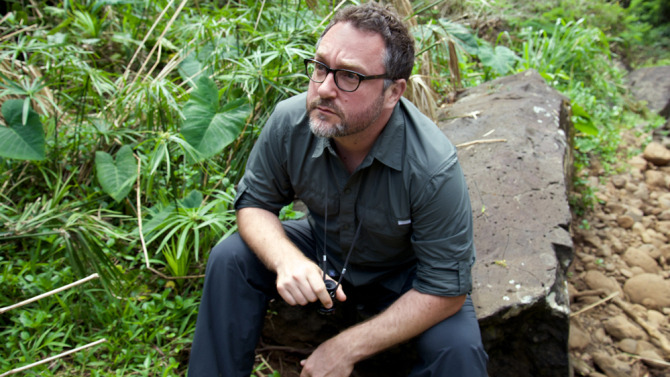 Out of nowhere today, Disney and Lucasfilm have announced that Jurassic World director Colin Trevorrow will no longer be directing Star Wars: Episode 9 after becoming attached to the film all the way back in 2015. You can read the brief statement from Disney and Lucasfilm announcing the news below.
We recorded an emergency podcast talking about this breaking news, which you can listen to above. You can subscribe to /Film Daily on iTunes, Google Play, Overcast and all the popular podcast apps (here is the RSS URL if you need it). Now onto the news:
Here's what was posted to StarWars.com this afternoon about Colin Trevorrow leaving Star Wars:
"Lucasfilm and Colin Trevorrow have mutually chosen to part ways on Star Wars: Episode IX. Colin has been a wonderful collaborator throughout the development process but we have all come to the conclusion that our visions for the project differ. We wish Colin the best and will be sharing more information about the film soon."
This news is positively shocking since there has been no indication from behind the scenes that Colin Trevorrow was having any trouble developing Star Wars: Episode 9 as we move closer to the release of Star Wars: The Last Jedi, which is just 100 days away from release. But perhaps the writing was on the wall after Colin Trevorrow's last movie hit theaters.
After directing Jurassic World, the filmmaker tackled a lower profile movie called The Book of Henry starring Naomi Watts, Jaeden Lieberher and Jacob Tremblay. It landed a 22% on Rotten Tomatoes and a 4.1 rating from critics. After such a poor performance, some Star Wars fans and critics were calling for Lucasfilm to removed Colin Trevorrow from the film in favor of a more acclaimed, capable filmmaker (and that was after there was already a petition back in January of 2016 to have George Lucas to replace him). So some might think that this is a result of that backlash, but that's not the case.
Lucasfilm hadn't seen The Book of Henry before he was hired to write Star Wars: Episode 9 in 2015, but they saw it before he actually hunkered down and started working on the movie. Therefore, it sounds like whatever story Colin Trevorrow has been developing while Star Wars: The Last Jedi finished post-production isn't working for the studio. The Hollywood Reporter further confirms this by saying script issues have been "the continuing sore spot with Episode IX's development with Trevorrow having had repeated stabs at multiple drafts." That's why Jack Thorne (Wonder) was hired to work on the script last month with him.
Now it appears the creative differences are just too much for Lucasfilm to deal with and they want to see what someone else can do with the project instead. That's a bummer for Colin Trevorrow, who I think has taken some harsher heat simply because he's become a scapegoat for white privilege in Hollywood. Having spoken to Trevorrow several times, he's a very self-aware filmmaker, but he just may not have been ready for something quite so daunting, even after directing Jurassic World.
Now the question is who will step up to direct Star Wars: Episode 9? We'll have to wait and see.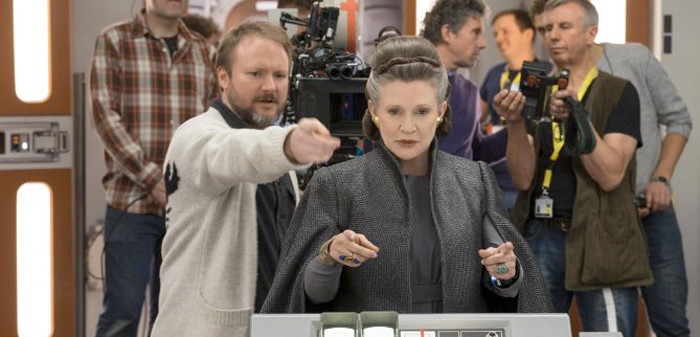 UPDATE: Deadline is reporting Star Wars: The Last Jedi director is at the top of Lucasfilm's shortlist to replace Colin Trevorrow. However, he's not in talks for the job yet, and if he's at the top of a shortlist, that means there are other possible contenders if the filmmaker isn't feeling up for it. But based on a tweet from a couple months ago, that likely won't be the case:
You might remember that when Rian Johnson was first brought on for Star Wars: The Last Jedi, before it had a title, there were rumblings that Lucasfilm wanted him to direct Episode 9 as well. Now that might actually become a reality. Stay tuned.