The Morning Watch: 'Game Of Thrones' VFX, History Of 'Star Wars' Toy Releases & More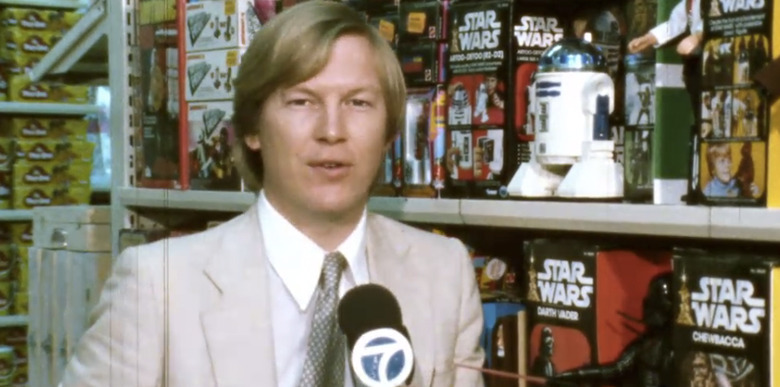 (The Morning Watch is a recurring feature that highlights a handful of noteworthy videos from around the web. They could be video essays, fanmade productions, featurettes, short films, hilarious sketches, or just anything that has to do with our favorite movies and TV shows.)
In this edition, get a close look at the visual effects that went into the last couple episodes of the seventh season of Game of Thrones, specifically the battles with the Night King ans his massive army. Plus, check out a report on the evolution of Star Wars toys over the decades, and learn about a wild Jurassic Park fan theory that actually makes sense when you think about it.
First up, an extensive visual effects breakdown from the Spain-based VFX house El Ranchito reveals some of the post-production work that went into the climactic battle with the Night King and his undead army in the second to last episode of the seventh season of Game of Thrones. See how they bring the dead to life and just how much of the chilly, epic battle scenes was real.
Next up, in honor of Force Friday II this past weekend, ABC took a look at how the Star Wars toy lines have evolved over the years, from simple action figures from the late 1970s to technologically impressive gadgets and collectibles today. Interviews with famous collector Steve Sansweet and more provide plenty of insight for those who may not be as ingrained in Star Wars collecting culture.
Finally, Cracked recaps a Jurassic Park fan theory that proposes the dinosaurs we see in Jurassic Park are not really dinosaurs at all, but rather just a deception meant to trick tourists into buying into the creation of monsters that resemble what we think dinosaurs look like. The only problem is that the inconsistencies merely come from the fact that we've learned more about dinosaurs since the film came out that makes the information we thought we knew about the creatures in the early 1990s out of date. But it's interesting to think about some kind of conspiracy behind the creation of the park.