'Bad Boys For Life' Isn't Dead Yet, According To Producer Jerry Bruckheimer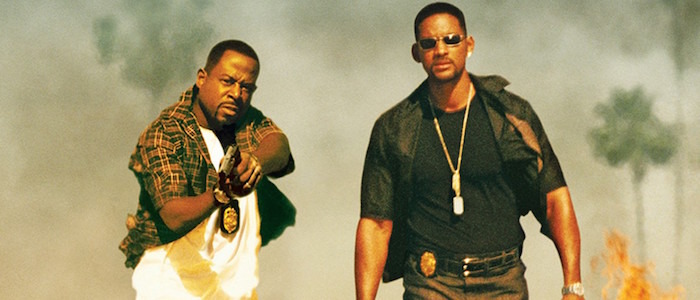 A year or two ago, the future of Bad Boys was looking extra bright with two sequels scheduled for release and writer-director Joe Carnahan (The Grey) at the helm. But he left the director's chair on Bad Boys For Life, which was once planned to come out this year, then postponed to January 2018, and then scheduled for November of next year before its release date was scrapped altogether. Most Bad Boys 3 news has been disheartening lately, especially franchise star Martin Lawrence saying recently, "I don't think it's going to happen."
Now the producer of the series, Jerry Bruckheimer, has given fans hope. Below, find out what Jerry Bruckheimer says about the hopeful future for Bad Boys 3.
Bruckheimer has always cited timing as the problem with the sequel. When Will Smith was interested in making the movie, Sony wasn't. When the studio was excited about the project, Smith – who's rarely not busy – was off doing another project. That's what's happening now with Smith starring in Disney's upcoming live-action remake of Aladdin instead of Bad Boys For Life. After playing the Genie in Guy Ritchie's musical, he's then expected to star in Suicide Squad 2 next fall, keeping him busy for the foreseeable future. So how is there hope?
During an interview with Yahoo! Movies, Bruckheimer said a few ups and downs and scheduling conflicts are nothing new for the project, and he believes it'll bounce back as it always has:
Well, we've been developing it for I don't know how many years now and we had a period of time where it got pretty close and then it drifted away a little bit and hopefully it will drift back again. We have a new writer on it who's working on it right now, so that gives me encouragement.
Bruckheimer and Sony never found a replacement for Carnahan, who left to remake The Raid, but they now have an unknown screenwriter working on the script. When Carnahan was on board, he described the sequel as a modern take about "what becomes of Bad Boys when they're not boys anymore." He believed the story they had cooked up for Bad Boys For Life was relevant, too, but considering a new writer is tackling the script, Carnahan's story has either been tossed aside or is undergoing some revisions.
Why We Need Bad Boys 3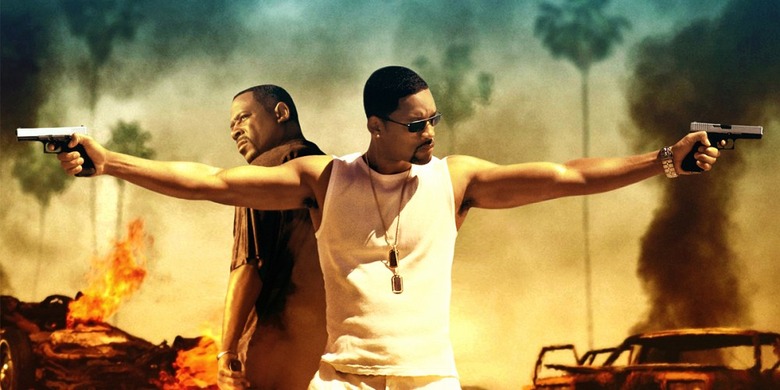 It's been a long road for Bad Boys 3, but it's a project you'd hate to see die. R-rated popcorn movies like Bad Boys II - with a lot of spectacular mayhem and mean-spirited laughs – are too few and far between. Both movies had a lot of space between their releases, so neither felt the same and are absolutely products of their time. In 2017, who doesn't want to see a modern-day, high-octane car chase or shootout with Detective Mike Lowery (Smith) and Marcus Burnett (Lawrence)?
In a studio system occupied by a lot of superheroes and conventionally heroic protagonists, it'd be a real breath of fresh air having characters as unfiltered and as vulgar as Lowery and Burnett on the big screen again. Studios rarely make heroes as flawed as Lowery and Burnett. Without question, on a hot summer day at the movies, I'd prefer to see those two save the day in Miami over a hero saving the planet again.
Only Michael Bay could make a movie like Bad Boys II, a wonderfully bombastic action movie in which Bay honed his filmmaking style and became the Michael Bay. That's the unhinged and unrestrained R-rated fun we don't often see in movies anymore, either. Nobody can repeat what Bay did with the franchise, but hopefully, a filmmaker is at least able to give it a try because the world of cinema obviously needs Mike Lowery and Marcus Burnett more than ever before.