They're Still Making That 'The Crow' Reboot, Apparently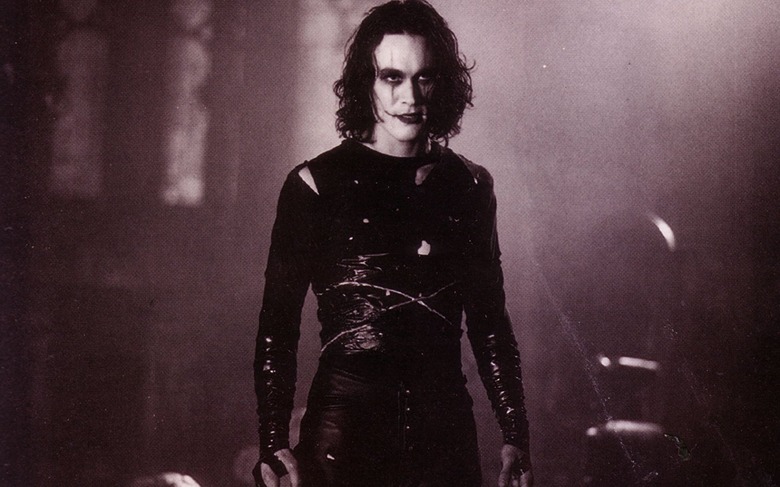 The reboot of The Crow is coming in for a landing at Sony.
After gestating for nearly 10 years at Relativity Media, then drifting aimlessly in development hell after the studio went bankrupt, The Crow will finally bring to modern day the 1994 supernatural action movie (based on the comic of the same name) that originally starred Brandon Lee as the undead man bent on vengeance.
Sony Pictures has picked up the The Crow reboot, now titled The Crow Reborn, according to The Hollywood Reporter. The movie has had a long and painful history in the industry, facing a revolving door of directors and actors who were attached to the project at various times.
The team most recently attached to the project were Jason Momoa as the star and Corin Hardy as the director, though neither of them have been confirmed to sign on with the Sony version of the project. Sources told THR that the plan is to bring them on.
THR's sources also said that the reboot will also be more faithful to James O'Barr's indie comic, originally published in 1989.
Reading the history of The Crow's many attempts at a reboot with various stars is like a walk down Hollywood "It Boy" memory lane, with names like Bradley Cooper, Luke Evans, and Jack Huston gracing the project, as well as directors like F. Javier Gutiérrez, Juan Carlos Fresnadillo, and Stephen Norrington. It leaves you wondering whether there's a curse to this movie, or indeed, why Hollywood seems so intent on remaking the cult classic.
The aura surrounding The Crow has always been one of morbid fascination, as the film was star Brandon Lee's last performance before he was tragically killed on set in a stunt accident. However, the film developed a following in its own right thanks to the eye-catching visuals and overall insanity.
The original movie followed a man (Lee) who was resurrected after he and his girlfriend were brutally murdered and becomes a ghostly figure intent on exacting vengeance against those who killed him. A sequel starring Vincent Perez followed called The Crow: City of Angels, as well as a TV series and two direct-to-video sequels called The Crow: Stairway to Heaven, The Crow: Salvation, and The Crow: The Wicked Prayer.
The Crow Reborn reboot is being produced, financed, and distributed by Samuel Hadida's Davis Films, Highland Film Group and Electric Shadow, alongside Edward R. Pressman, who produced the 1994 original. There's no official word on a planned release date, cast, or director.