Cool Stuff: 'Mad Max: Fury Road' Funko POPs Will Meet You In Valhalla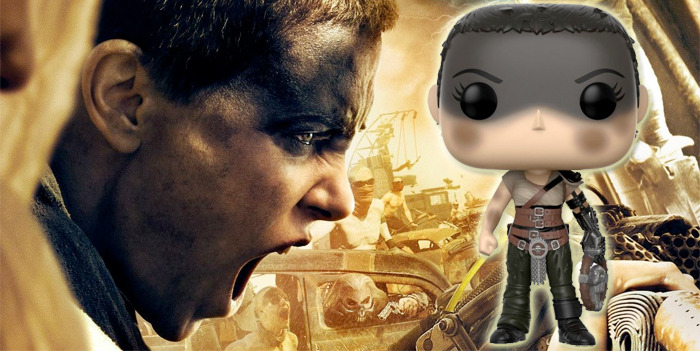 The number of Funko POP Vinyl figures that have been made so far is unbelievable. I'm honestly not sure how many different figures have been released, but I'm sure it's in the low thousands by now. Will many of them end up in landfills? Probably. Will that stop people from buying them? Doubtful. Especially when they keep coming out with more and more awesome figures.
This time, it's Mad Max: Fury Road getting the Funko POP Vinyl treatment, and they're bringing out all of your favorite characters from the movie. Tom Hardy and Charlize Theron both get their own figures as Max Rockatansky and Imperator Furiosa, but there are so many more you'll be able to get your hands on.
Check out all the Mad Max Fury Road Funko POP Vinyl figures below.
Here's are images of all the Funko POP Vinyl figures for Mad Max: Fury Road from Entertainment Weekly:
As you can see there are two different versions of Max Rockatansky and Imperator Furiosa, and Funko has also doubled down on Nicholas Hoult's character Nux with one version holding his steering wheel and clothed with his jacket, goggles and shiny chrome, and another shirtless and missing a shoe, but armed with a gun.
The villains also get a couple different Funko POP Vinyl figures with Immortan Joe looking deadly with his mask on, and looking messed up with his mask ripped off. The scene-stealing Doof Warrior also gets a figure with his mask on, flame-throwing guitar firmly in hand, and another with his mask off, complete with flames flying out of the guitar.
Finally, only one of Immortan Joe's brides were given a figure, and it's Riley Keough's Capable. Though maybe there will be more in another wave down the road so Rosie Huntington-Whiteley and Zoe Kravitz can get their own figures too. Otherwise, there's also a shotgun-armed Valkyrie in the mix.
All these will be available this winter along with Mad Max: Fury Road editions of Funko's Rock Candy and Mystery Mini line of collectibles as well. They'll all make excellent stocking stuffers for Christmas.