This Week In Trailers: Life And Nothing More, Kill Me Please, Brimstone And Glory, You Were Never Really Here, Foxtrot, Long Shot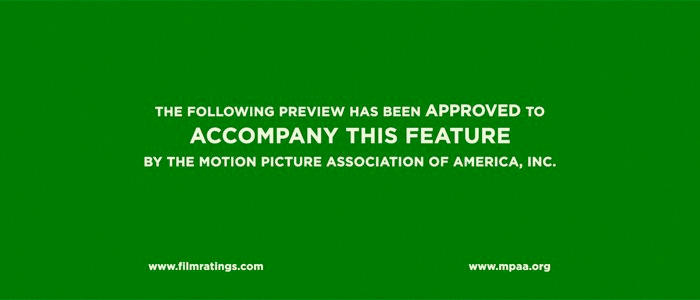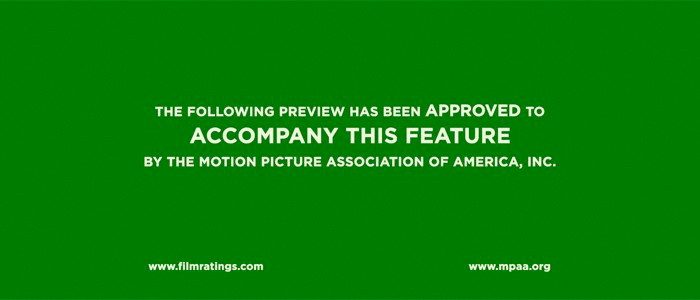 Trailers are an under-appreciated art form insofar that many times they're seen as vehicles for showing footage, explaining films away, or showing their hand about what moviegoers can expect. Foreign, domestic, independent, big budget: What better way to hone your skills as a thoughtful moviegoer than by deconstructing these little pieces of advertising? This week we get wild with Joaquin Phoenix, get Larry David involved in a real life murder situation, get a slice of life that feels incredibly real, get back to our teenage horror roots, light off some large firecrackers, and give it up for a smoothest dancer this side of the middle east.
You Were Never Really Here Trailer
It's The Professional for a new generation.
One of the things that stands out in director Lynne Ramsay's trailer for a film that looks like pure bananas is just how hypnotic it is. I mean, kudos for the Svengali who diced this trailer to not only slip in a pull-quote to rope you in but also throws in a good amount of narrative while also spinning your head right around with its visuals and music. At exactly a minute in and the beat starts going there is no other floor this elevator is going but straight downward. Fast. Disparate moments, a shaky grip on exactly where this is all going, I'm breathless by the time this is over. I need to see this right away.
Long Shot Trailer
I know you all like true crime stories.
One of the things that is just making Netflix the juggernaut in showing what original content really looks like is that they're throwing all kinds of darts at the wall. Scripted, animated, nonfiction, long form, short form, they're not going to be pinned down by any one thing and this looks like fascinating viewing. And, what makes director Jacob Lamendola's story about a guy who is wrongly convicted of a crime he didn't commit so interesting is that Larry David is the conduit through which he can prove his innocence. As nutty as the story is this is just the right kind of bite-sized storytelling that can keep a subscriber like me engaged and swimming in Netflix' content pool.
Life and Nothing More Trailer
Docufiction.
I fully embrace that word to describe what I'm seeing in this trailer. Director Antonio Méndez Esparza's technique here of shooting this story as if it were real feels very, well, real. Not only was it shot on film but using first-time actors puts on a delicious layer on top of this trailer cake because what you end up with is an extremely opposite version of the uncanny valley in that things here have a patina of realism coated all over it. I'm engaged with the story and where we're going and not once do I question where we're going or headed because it doesn't feel like a story that needs to go in a certain direction. I'm along for the ride, wherever we're going, and I'm just enjoying the journey. At times it's just tough to watch and I cannot think of a bigger compliment than to be moved within a matter of seconds simply based on a moment we're given with no context.
Brimstone & Glory Trailer
Are there any OSHA regulations for scaling a rickety wooden tower that's laden with small explosives?
Look, I'm just going to straight up say that this is like porn to a 13 year-old me when I was obsessed with fireworks. Who's kidding who, I would drool over a gross of bottle rockets (with report, of course) and would love to set off Black Cats every night of the week. Screw your mortars or your M-80's, there's a beauty in the small snaps, pops, whistles, or inherent naughtiness when you chase your dumb buddies around with a roman candle pointed at their back as they flee for safety. This trailer straight up embodies that beauty in how gorgeous the process of creating and deploying a fireworks display actually is but, in addition to that, the participatory element is something to marvel at as well. It's downright moving to see people dancing in a literal shower of sparks and I cannot be more amped about a documentary that will explore this story in its entirety. Director Viktor Jakovleski has a thing of a beauty to share and I will consume it.
Kill Me Please Trailer
Lurid horror, high school sex comedy? Done and done, m'man.
Director Anita Rocha da Silveira certainly knows her wheelhouse as this movie screams out to be seen with a group if for no other reason than to enjoy the vibrant direction da Silveira is taking with a story that seems truly bizarre. Hell, even by the end of this thing I'm not really sure which way is up but there is some strange things afoot with this gaggle of teenagers. Like every good teen slasher movie there ought to be something deeper at play within the narrative and I think the trailer does just enough to telegraph that there is more to this than just a maniac on the loose, murdering young people.
Foxtrot Trailer
And the award for best use of a trailer to show absolutely nothing about a movie's plot and just letting a moment be their calling card goes to Foxtrot. And I'll be damned if I didn't sit through this whole thing, smiling as I watched it.
Nota bene: If you have any suggestions of trailers to possibly be included in this column, even have a trailer of your own to pitch, please let me know by sending me a note at Christopher_Stipp@yahoo.com or look me up via Twitter at @Stipp
In case you missed them, here are the other trailers we covered at /Film this week: