'Spider-Man: Homecoming' Writers Swinging Back For The Sequel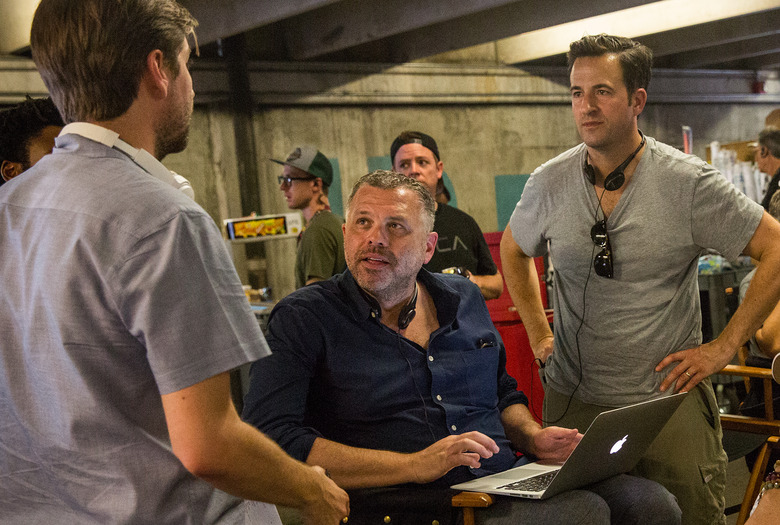 Tom Holland's fresh-faced Spider-Man stole scenes in last year's Captain America: Civil War but fully showcased his value to the Marvel Cinematic Universe in this summer's excellent Spider-Man: Homecoming. We know we'll be seeing the character again in Avengers: Infinity War, but beyond that, the web slinger has a Homecoming sequel lined up – and now we know who will write it.
According to Variety, Chris McKenna and Erik Sommers, two of the writers of Homecoming, are currently in negotiations to return for the still-untitled sequel that will be another co-production between Marvel Studios and Sony Pictures. The site also confirms that Homecoming director Jon Watts will return to the director's chair and he'll co-write alongside McKenna and Sommers.
Spider-Man: Homecoming had six credited writers: McKenna, Sommers, Watts, Christopher Ford, John Francis Daley, and Jonathan Goldstein. Generally speaking, when a project has that many scribes on board, the result ends up as a muddled mess (see: Cowboys & Aliens, which had five credited writers). But shockingly, Homecoming bucked that trend and turned out to be an excellent piece of storytelling. It's one of the top tier entries in the Marvel Cinematic Universe as far as I'm concerned, and while a lot of that is due to casting and Watts' direction, it all begins with the script. I'm glad to hear that three of the first movie's creative forces are reuniting, and I'm hopeful that they'll be able to imbue the sequel with the same blend of humor, heart, and gravitas that made the original so robust.
McKenna and Sommers have worked together on TV shows in the past, most notably writing and producing the NBC comedy Community, so they clearly have experience crafting funny, dramatic stories set in school environments. (Official plot details are under wraps, but we know Homecoming 2 begins a few minutes after Avengers 4 and will kick off a new phase of the MCU.) The duo is also co-writing another upcoming Marvel Studios movie sequel in Ant-Man and The Wasp, so they're well-versed in comic book lore. Bonus: they also have The LEGO Batman Movie under their belts. The pair co-wrote Sony's Jumanji: Welcome to the Jungle, which, frankly, looks god awful based on what we've seen in the trailers so far. But I'm choosing to assume that they'll be able to recapture the magic of Homecoming when they return to the world of Spider-Man before production begins sometime next year.
Spider-Man: Homecoming 2 swings into theaters on July 5, 2019.
Header image: McKenna on left, Sommers on right, on the set of Spider-Man: Homecoming. Credit: Chuck Zlotnick