TV Bits: 'It' Actor Joins 'Locke & Key', 'Lore' Trailer, 'Star Trek' Woes, And More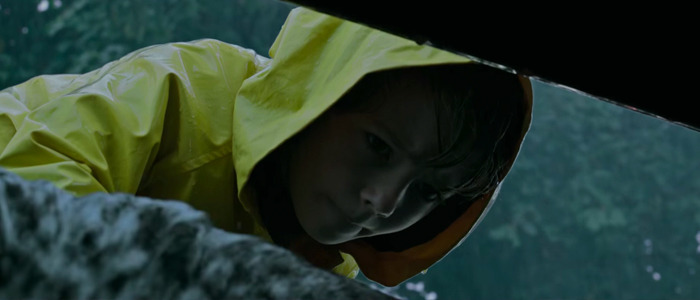 In this edition of TV Bits:
Amazon reveals the first Lore trailer.
An It actor joins the cast of Locke & Key.
Netflix has developed its own strains of weed.
The truth behind Bryan Fuller parting with Star Trek: Discovery.
Actor Jackson Robert Scott, who plays the ill-fated Georgie Denbrough in the upcoming movie version of Stephen King's It, has joined another King-adjacent project: he'll play eight-year-old Bode Locke in the TV series adaptation of Locke & Key, which is based on the comic series from artist Gabriel Rodriguez and writer Joe Hill (Stephen King's son). It director Andy Muschietti is directing that pilot, so this should be a nice reunion for him and Scott.
I've never listened to the podcast Lore before, but this quick, eye-catching teaser for an upcoming Amazon TV series based on that podcast has me wanting to change that. Here's the synopsis:
Based on the podcast phenomenon and narrated by creator Aaron Mahnke, this haunting six-episode anthology series is brought to life by the executive producer of The Walking Dead and the executive producer of The X-Files. Throughout history, fear was best kept buried. But folklore opens the door, allowing stories to creep inside and haunt us. The scariest stories are true. Stream October 13, 2017.
Alf Clausen, who has served as the composer for The Simpsons for the past 27 years, has been fired, per Variety. Budget cuts are part of the reason for his dismissal, and Clausen told the outlet that one of the show's producers told him they were looking for "a different kind of music," so they decided to let him go. That's unfortunate, especially considering Clausen is the most-nominated musician in Emmy history, having two wins and 21 nominations with this show alone. That's an awful lot of history to throw away due to budget cuts, but I guess 35-piece orchestras don't come cheap.
Remember the game show You Can't Do That On Television? The original version was a Canadian show that gained notoriety through reruns on Nickelodeon, and now a producer is looking to reboot the show that introduced that network's iconic slime, complete with "musical performances, celebrity cameos and interactive elements across multiple platforms." No word on whether this will actually be on Nickelodeon yet, but it could end up on another network...which would make the slime thing sort of awkward if they chose to retain that aspect, wouldn't it?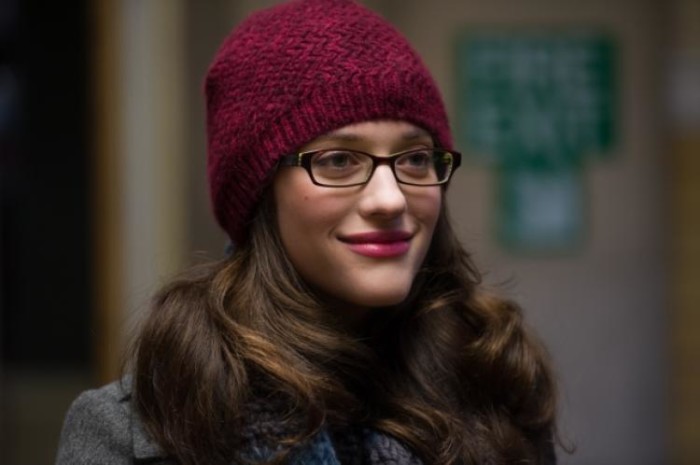 YouTube Red has picked up a new eight-episode animated series called Dallas & Robo, which stars Kat Dennings as sassy space trucker named Dallas and wrestler-turned-actor John Cena as a warrior poet named Robo. The show follows the pair as they "navigate their way through cannibal bikers, rival space truckers and vending machine burritos as they try to make a few dollars through the seedy world of interplanetary big rigging." With a fantastic voice cast that also includes Jane Lynch, Giancarlo Esposito, Clancy Brown, Nat Faxon, and Taran Killam, this might be enough to get me to pay for YouTube Red subscription. Probably not. But maybe.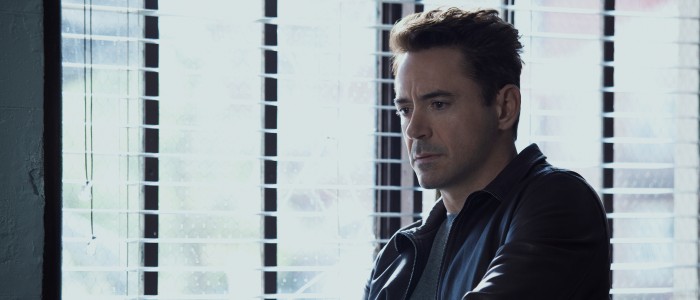 True Detective scribe Nic Pizzolatto was previously hired to write a Perry Mason reboot for Robert Downey Jr. to star in, but since he's heading back to True Detective for season 3, new writers have been brought in to take over. Rolin Jones and Ron Fitzgerald (Weeds, Friday Night Lights) will step in for an HBO adaptation of the popular investigator/defense attorney character, which will mark Downey's first major TV role since his time on Ally McBeal.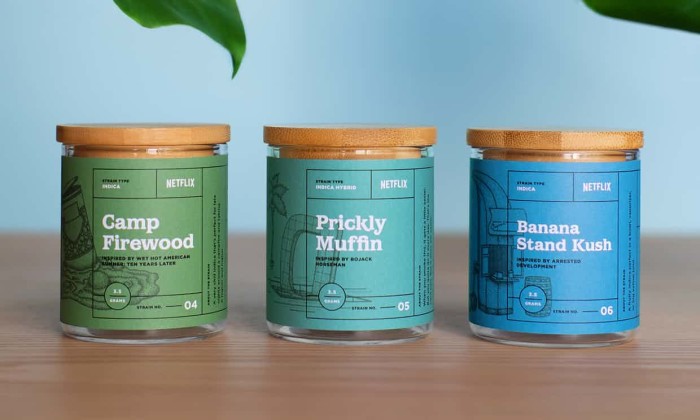 The Guardian reports that Netflix has developed multiple strains of marijuana inspired by many of its original series, all inspired by a pop-up event that was held over the past few days to promote its new show Disjointed, which stars Kathy Bates as the owner of a weed dispensary. My favorite has to be the Arrested Development-influenced "Banana Stand Kush, intended for a "big yellow joint." You can read about all the other strains at the link above.
Documentarian Errol Morris heads to Netflix with a six-part series called Wormwood, which stars Peter Sarsgaard and blends narrative and non-fiction storytelling to tell the tale of a man searching for the truth about his father's death.
"This six-part series explores the limits of our knowledge about the past and the lengths we'll go in our search for the truth. A family story of one man's sixty-year quest to identify the circumstances of his father's mysterious death. A quest which brings him face-to-face with some of the darkest secrets of the United States."
Looks great to me. And while a December 15 release date may make it tough for people to give this priority over a new Star Wars film, maybe it could become this year's Making a Murderer as that show that everyone binge watches over the holiday break.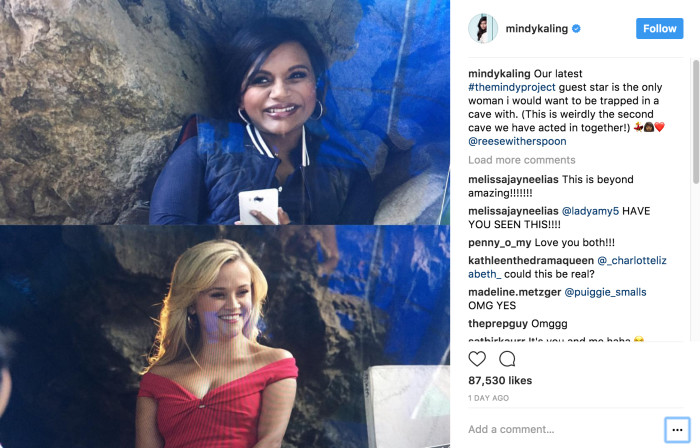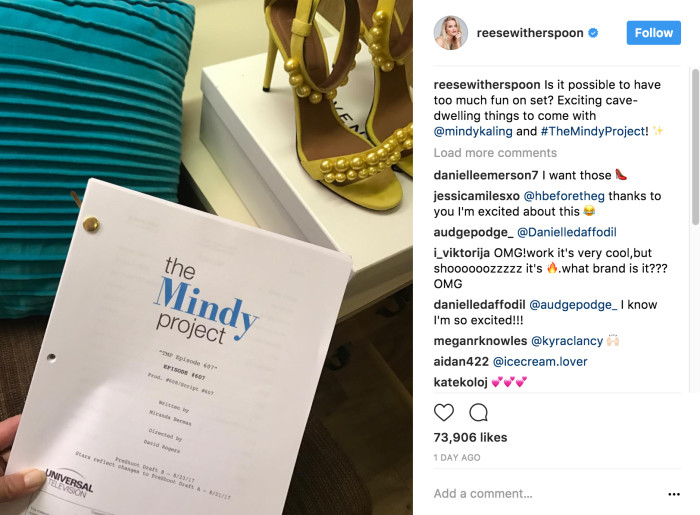 Reese Witherspoon is joining her A Wrinkle in Time co-star Mindy Kaling to star in the seventh episode of the final season of The Mindy Project.
Here's the trailer for season 2 of comedian Tig Notaro's Amazon show One Mississippi. I haven't seen any of this show before, so I'll let the official synopsis do the heavy lifting on this one:
In the second season of this critically acclaimed dramedy, it's about moving forward in life, new beginnings, and finding love. As Tig, Remy, and Bill begin the next phases of their lives, they will need to learn how to function as a family and adapt to living together in Mississippi.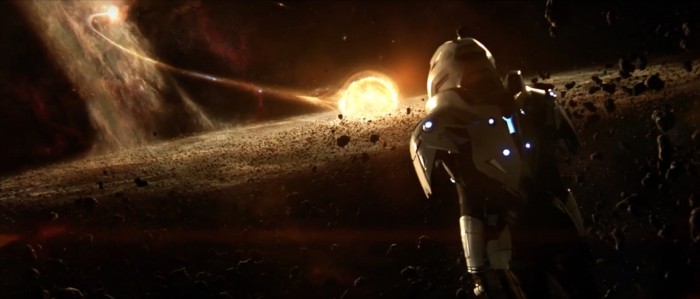 Variety has published a large profile about Star Trek: Discovery, and it's peppered with a few pieces of information that are worth pulling out and mentioning on their own. Chief among them: the site's sources confirm that original showrunner Bryan Fuller was "pushed out" by CBS brass because he fell behind on turning in scripts. (He also apparently clashed with David Semel, the director of the pilot.) The series ranks among one of the most expensive ever produced, with each episode costing around $8 million. That's an awful lot for a show that, aside from the pilot, won't be available to anyone outside of CBS All Access subscribers. But the network is making a show of confidence, so we'll have to see if that pays off in viewers or if this new Star Trek crashes and burns before it can even hit the stratosphere.