'Blade Runner 2049' Is Likely The Longest Blockbuster Of 2017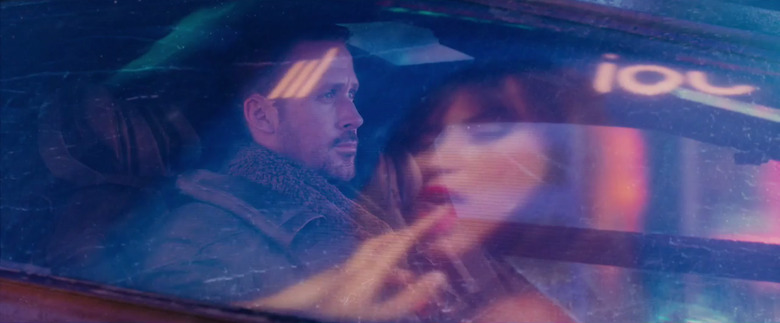 Blockbusters have been getting longer and longer in the past 10 years, but it's still rare to have one that veers dangerously close three hours. Two-and-a-half hours, sure, but 2 hours and 43 minutes? Not since 2014's Interstellar have we seen a tentpole of that magnitude.
And Blade Runner 2049 looks like it'll be following in the footsteps of Interstellar, clocking in at a whopping 163 minutes long. That makes it a serious contender for the longest blockbuster of 2017.
The exact run time of Blade Runner 2049 has not yet been confirmed by Warner Bros., but Sony Russia is listing its run time as 163 minutes, pointed out by the eagle-eyed Twitter user below.
#BladeRunner2049 is apparently 163 mins long (TBC runtime from Sony Russia, via DCP distribution service Kinoplan & https://t.co/GlhBo7IpNt) pic.twitter.com/4Rxp2TzW3R

— Anton Volkov (@antovolk) August 29, 2017
Director Denis Villeneuve had told Collider back in July that he expected his Blade Runner sequel to be 2 and a half hours long, but the new information suggests that there are 13 extra minutes to the film. So either Villeneuve couldn't bring himself to trim down acclaimed cinematographer Roger Deakins' stunning shots, or scenes that were meant to be cutting room floor proved to be more essential than anticipated. Either way, get ready for nearly 3 hours of being inundated with neon.
Blade Runner 2049 is a sequel to Ridley Scott's 1982 sci-fi classic Blade Runner, taking place 30 years after the film's original events with Harrison Ford reprising his role as Rick Deckard. But 30 years changes not only the landscape within the movie, but the landscape outside of it — with blockbusters today expected to run more than 2 hours. Indeed, Blade Runner 2049's run time is 47 minutes longer than the original Blade Runner, whose theatrical cut was only 116 minutes, or 1 hour and 56 minutes long. Even Scott's Final Cut, released in 2007, was only 117 minutes long.
While it's true that you'll more often see a blockbuster running for 2 hours and 30 minutes, only every few years do you see a major release like this come so close to three hours. Christopher Nolan's Interstellar was the last to do so in 2014, running 169 minutes. Before that, Peter Jackson's The Hobbit: An Unexpected Journey also hit the 169 mark back in 2012. Surprisingly, Blade Runner 2049 will beat out this year's Transformers: The Last Knight, which was only 149 minutes long despite most of the criticisms lobbied against it being related to its bloated length.
Outside of blockbusters, prestige flicks such as Martin Scorsese's The Wolf of Wall Street and Quentin Tarantino's The Hateful Eight were the only recent films to clock in at higher run times than Blade Runner 2049, at 179 and 168 minutes, respectively.
Here's the synopsis for Blade Runner 2049:
Officer K (Ryan Gosling), a new blade runner for the Los Angeles Police Department, unearths a long-buried secret that has the potential to plunge what's left of society into chaos. His discovery leads him on a quest to find Rick Deckard (Harrison Ford), a former blade runner who's been missing for 30 years.
Blade Runner 2049 hits theaters October 6, 2017.