The Water Cooler: Visiting Pixar, Watching 'La La Land' On A Rooftop, And Reckoning With Hurricane Harvey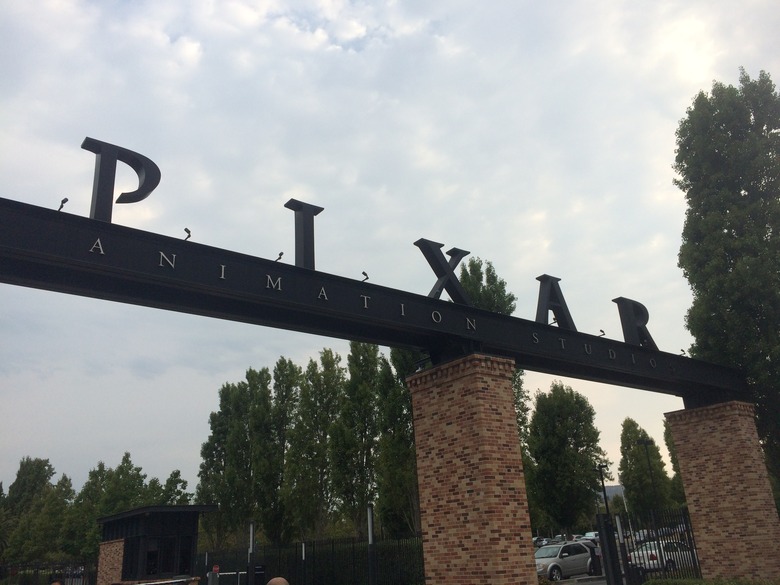 Welcome to The Water Cooler, a weekly feature where the /Film staff is free to go off-topic and talk about everything except the movies and TV shows they normally write about. In this edition: Hoai-Tran talks about visiting the Pixar campus, Peter tries to memorize a deck of cards, Jacob implores you to donate to Houston relief, Ben watches La La Land on an L.A. rooftop, Brad recommends a great web series, and Jack talks about a boxing match no one watched.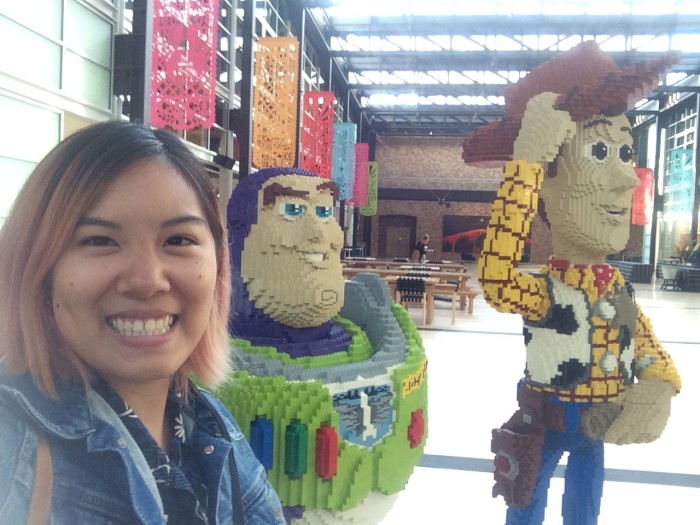 Hoai-Tran Bui Revisits Her First Pixar Visit
As a Pixar and Disney superfan, it was a dream come true to get to visit the Pixar headquarters for a preview of their upcoming film Coco. I had never gone to Pixar before, much less gone on a set visit, so I was doubly anxious about the trip. Would I get to see the places where they conceived of masterpieces like Up or WALL-E? Would I get enough time to buy all the Pixar merchandise I could get my hands on? Would I trip and embarrass myself horribly?
Thankfully my worries were put to rest when I finally arrived there. I was in a group of journalists — some old hats who had done the set visit circuit for years, others just as new to the game as me — who all regressed into the fanboys and fangirls we were as kids when we arrived at the Pixar campus. Amusingly, the publicists who led us into the main building stood aside for a good 10 or 15 minutes while we all ran around taking selfies with the giant sculpture of Luxo Jr. (from Pixar's very first short and its title sequence) and snapping multiple shots of the Incredibles or LEGO Buzz and Woody. Later I even got a heartbreaking glimpse of a Bing Bong statue. Right next to the entrance of the main building was a glass case filled with all their Oscars and awards they had won over the years — though I was positive they weren't even featuring half of their accolades. And no, I didn't get anything from the Pixar merchandise store, but I did discover that there's a whole fashion line modeled off John Lasseter's famous Hawaiian shirts.
The visit to Pixar lived up to my expectations and more. I felt like a kid in summer camp, especially during the art workshop they put us in to paint 3D-printed models of the Coco character Pepita, which is sitting on my desk right now. Though I've already been once, I know that if I ever get to visit Pixar again, it will be just as wonderful and magical. And I'm going to get an even better selfie next to Bing Bong.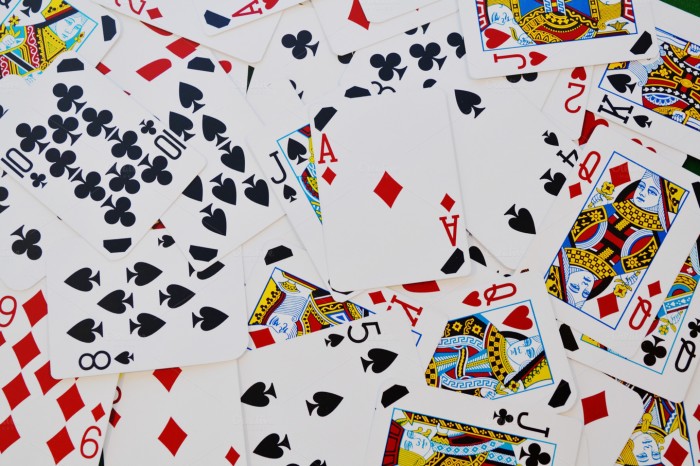 Peter Sciretta Has Been Trying to Memorize a Deck of Playing Cards
As you know, I'm a magic hobbyist from way back. Concurring my fears and finally auditioning and getting accepted into the Academy of Magical Arts at the Magic Castle has made me excited to try other things I've put off for a long time. One of them is memorizing an entire deck of 52 playing cards. Now, I can imagine that you're wondering why anyone would want to remember the order of 52 playing cards, and I can't really explain because magicians can't reveal the secrets of their tricks, but let's just say that having that knowledge could help out in a number of cool card tricks.
Penn Jillette, one-half of Penn & Teller, has said:
"The only secret of magic is that I'm willing to work harder on it than you think it's worth."
The secret behind most great magic tricks is that they require more preparation and work than anyone would assume is necessary and sometimes possible. The best card magicians have been practicing sleights for more hours than you could possibly imagine. How does David Blaine stick a blade through the middle of his hand? I'll give you a hint: it's probably not a simple trick but rather result of a bunch of efforts you wouldn't expect any sane human being to endure for a "magic" effect.
I've seen exceptional people with photographic memory on television memorize a deck of cards in just a minute. But I don't have the best memory skills – I actually have a pretty bad memory. Taking on the task of trying to memorize the order of 52 playing cards is not something that is easy for the average person, never mind someone who has trouble remembering door codes and birthdays. So how do you memorize the order of 52 cards? Flash cards. Luckily, magicians have created apps that break it down into 4-6 card segments, with tests and quizzes. There is even one app that treats it as a speed game, with you having to beat a level to get to the next area and a variety of extra stars can be earned depending on the extra work you do.
I'm only a couple of days in and I'm already 27 cards into that 52 card pack. But I'm finding it's getting progressively harder. I'm only halfway there, but I've already accomplished more than I believed I was capable of. For me, that's a win.
Interstate 10 at the Jefferson / Chambers county line. Waves with white caps on the interstate. #Harvey pic.twitter.com/GH79zIoQAk

— Dade Phelan (@DadePhelan) August 30, 2017
Jacob Hall Would Like You to Send Some Money to Houston
Hurricane Harvey slammed into my state over the weekend and it's unclear when the devastation will end. Seeing images of familiar Houston streets underwater filled me with a special brand of dread, the kind of dread the gets summoned when something hits close to home. I've mourned tragedies from a distance for my entire life, but this is the state I call home and the cities that have been damaged by the storm are home to friends and family, many of whom have been forced to evacuate. To give you an idea of how bad it is, and how bad it continues to be, members of my wife's family were forced to leave their homes last night, days after the storm initially made landfall. It's not over yet.
However, there are bright spots to be found in the abyss. City officials risking their lives to save those who are stranded. Journalists going above and beyond the call of duty to mount rescues. Ordinary people stepping up to do what is right. A few days ago, I saw an entire fleet of trucks pulling personal boats leaving Austin and driving toward Houston. Sometimes, tragedy can breed heroes.
I was lucky. Austin only received heavy rain and strong winds. We'll be fine. Houston needs help. And for that reason, I'd appreciate you checking out the various ways you can donate to Houston. NPR has a great list of organizations that could use your support. The New York Times also has a great article that offers advice on how to avoid donating to a scam (because people are shitty).
And if you get the chance, go visit Houston when all of this is over. While it sometimes gets treated as the punching bag of Texas, the place we holier-than-thou Austinites like to poke fun at, it's a great, vibrant city bursting with culture and great people. Don't let a city besieged by water be the way you think about Houston, Texas. Go see it for yourself. And help a city heal.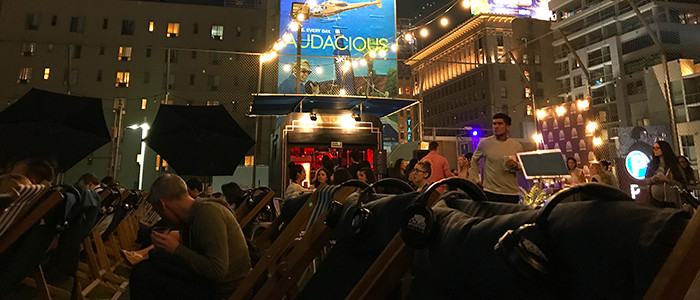 Ben Pearson Watched La La Land on a Hollywood Rooftop
One of the many great things about living in Los Angeles is having access to its vibrant film culture in the form of unique and unconventional screenings. Examples: there's a 40th anniversary screening of Close Encounters of the Third Kind at the Cinerama Dome tonight, and a month or so ago, I went to the Hollywood Forever Cemetery to watch Stand By Me projected on the side of a mausoleum (it was far less macabre than it sounds). Rooftop Cinema Club hosted a screening of La La Land on the roof of the Montalban Theater in the heart of Hollywood this past weekend, and since my wife and I only watched the movie once in theaters and hadn't seen it since, we thought it'd be a cool way to see a movie that itself is a love letter to the city of L.A.
I won't bore you with my thoughts about the movie itself (God knows enough has been written about that film over the past year), but the Rooftop Cinema Club experience was terrific. You sit in comfortable deck chairs that are literally on a roof and there's a bar a few steps away from your seat that's open all night and serving themed drinks appropriate for the film that's playing that evening. But the best part is that when you arrive, they hand everyone a pair of wireless headphones that pipes in the audio from the movie. While the cemetery screening has a cool ambiance, it's sometimes tough to hear all of the dialogue (especially when a helicopter flies overhead, which happens all the damn time in Hollywood); here, these high-quality headphones remove that problem from the equation.
It's a super cool experience and they'll be hosting multiple screenings per week until the end of September, so if you're in the area, I'd recommend checking it out. Upcoming screenings include Casablanca, Mean Girls, Raiders of the Lost Ark, and many more.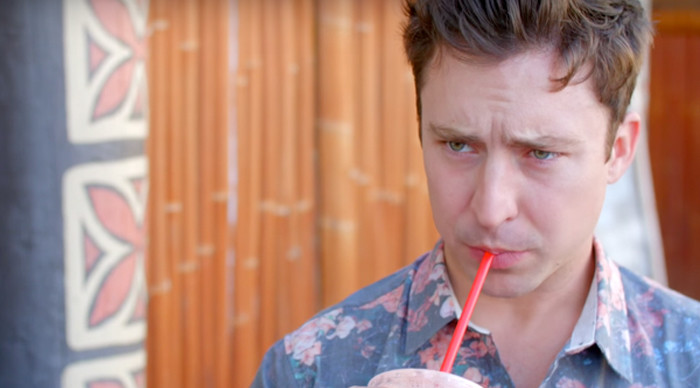 Ethan Anderton Started Watching The Gay and Wondrous Life of Caleb Gallo
At the behest of a close personal friend, I've just dived into a web series called The Gay and Wondrous Life of Caleb Gallo, and it's probably one of the best online productions you'll ever see. The premise is familiar and simple as it follows five aspiring actors in Los Angeles and how their lives intersect as each of them tries to get their shit together, maintain a relationship (or find one) and get by in one of the most superficial cities in the world. But it's the approach that director, writer, producer and star Brian Jordan Alvarez takes that makes it so interesting.
First, there are the characters. In this series, the titular character is a gay man named Caleb, but his sexuality isn't made out to be a plot device or trait that's highlighted for the sake of diversity. The character just so happens to be gay, and he's not the only character like that. There's also a gender fluid character called Freckle played by Jason Greene who is sassy and hilarious without turning the character's identity into some kind of stereotypical joke. The entire series is a respectful and entertaining journey into the world of LGBT characters without making it a big deal.
Secondly, the series is so full of energy and a unique presentation style. The editing feels abrupt at times, but it also adds to the comedy and authentic nature of the series itself. It's a fast-moving series that doesn't waste time with a lot of establishing shots or scene transitions, but instead allows the characters to drive the show and puts the focus on them.
Finally, the writing in this series is outstanding. It has the sharpness of the best episodes of Girls and the quick, absurd banter of Broad City. It feels like an HBO series in the making, and I wouldn't be surprised of we see Brian Jordan Alvarez do big things in the future, especially since The Gay and Wondrous Life of Caleb Gallo was nominated for a Gotham Award last year.
The episodes are a breeze to get through, and the series is a nice departure from other shows on TV right now, so give it a chance.
Jack Giroux Watched the Fight Between Conor McGregor and Floyd Mayweather
A little-known fight went down last weekend between UFC fighter Conor McGregor and retired boxer Floyd Mayweather. It wasn't hyped up or talked about much at all this past month, so if the fight slipped under your radar, that's understandable, especially when you take into account it's only expected to make a measly $1 billion in PPV revenue. Bad jokes aside, what a great fight! The fight itself was exciting, but so was the build up to it. For the past month, watching the coverage of the event, some fun trash talk, and guessing who was going to win and why created such great entertainment and hype.
On the big day, the fight was talked about almost everywhere I went. Bets were even being made at convenience stores. I was pulling for the underdog, so I lost a few bucks going with McGregor. He was so aggressive in the first half of the fight going for the KO he needed. After preserving his energy, Mayweather turned the tables in the last few rounds and came out on top. Watching those two fighters go at it for that long lived up to the hype. It wasn't just a fight, but a real deal grand event that made for a fun Saturday night. It was something to see and an event that won't be quickly forgotten.