This Week In Trailers: Let Them Die Like Lovers, Sheikh Jackson, The Crescent, Wicked Girl, Redoubtable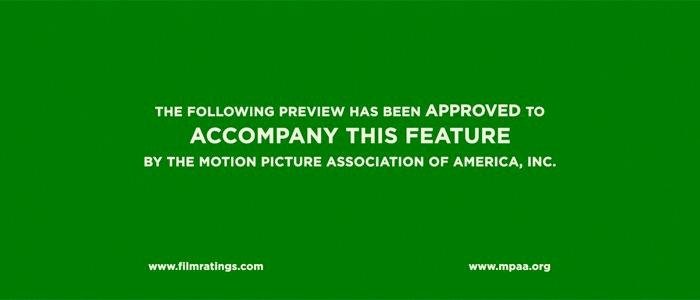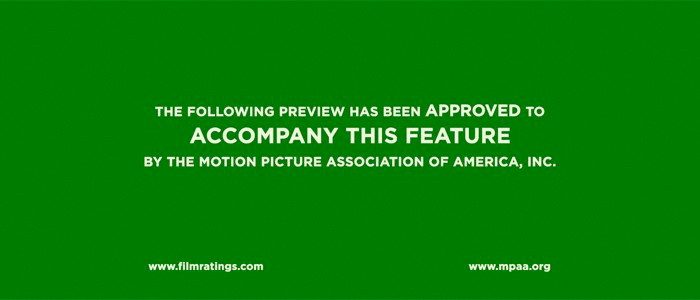 Trailers are an under-appreciated art form insofar that many times they're seen as vehicles for showing footage, explaining films away, or showing their hand about what moviegoers can expect. Foreign, domestic, independent, big budget: What better way to hone your skills as a thoughtful moviegoer than by deconstructing these little pieces of advertising? This week we get a Fantastic Fest EXCLUSIVE, go to Egypt to witness the resurrection of Michael Jackson (sorta), get unnerved by a beach house filled with bad juju, get inside the mind and heart of an eight-year-old girl, and catch up with the director for The Artist.
Let Them Die Like Lovers Trailer
Let's get this out of the way first as it's most important: Those attending Fantastic Fest this year will be able to see the premiere of Let Them Die Like Lovers from the creative duo Jesse Atlas and Aaron Wolfe. If you've been any kind of follower of this column you'll recognize Atlas' name as I talked about the incredible looking trailer for his short Record/Play over five years ago. Atlas is back with another mind bender that takes the shape of an out-of-body experience. I couldn't possibly be expected to write something linear or cogent about what you see here as, what's on display, is like seeing individual pieces of shattered glass. Each has their own narrative and sticking them together will do you no good or bring you to a place where you feel comfortable knowing full well what you're getting into. It's cinematography is lush, the pacing is deliberately set at a pace a few notches below where you could see this really going balls to the wall but the overall feeling you get after having seen this is the exact feeling I'm sure Atlas is after: I need to see how these stories all fit together.
Wicked Girl Trailer
Inspired by a true story, this stunning prizewinner at the Annecy animation festival depicts the free flow of emotions, ideas and images as its eight-year-old narrator recalls her days in her grandparents' village in Turkey. Though initially scattered, the memories eventually coalesce into a narrative that's almost too tragic to bear.
Director Ayce Kartal has an interesting angle here by trying to distill a story through the experiences of a young girl that it almost feels like we're listening in to her soul's account of events as it saw them so many years ago. I'm intrigued by the easy manner in which we enter this story and by the sights/sounds/representations that this trailer gives us. It's far too short to get any kind of meaningful handle on what it is we're here to watch but it's enough to get me wondering what it was that did happen to this person and that perhaps seeing a story we might have heard before but served in a new way might help to make this movie's message a little more resonant.
Redoubtable Trailer
The portrait of an artist as a young man known as Jean-Luc Godard as seen through the eyes of Michel Hazanavicius.
Now that we're so many years removed from The Artist being a part of our collective cinematic conversation, I'm not sure if we all agreed to not like it or if we all have given it the just deserts it achieved as it reached peak exposure back in 2011. Regardless of that, though, I'm tickled by the trailer's tone and pace, to say nothing of the story itself. It's seems silly, slight, with hints of genuine digging into what made Godard the person that he was in real life. This is probably going to wait until I can rent it but there's enough here to warrant keeping it on the cinematic radar.
Sheikh Jackson Trailer
I'm just as confounded as you are.
What made this trailer from director Amr Salama stand out as much as it did to me was how creative this edit was. We literally get nothing about the characters we're following throughout this movie, what their motivations are, how they are all connected if they're connected at all, or even how things are going to going to come to a head for all involved. Instead, we're treated to something far more special and that comes in the form of just being able to experience the journey wherever we're headed. It's fascinating.
The Crescent Trailer
I am not at all comfortable with what might be happening here.
Director Seth A. Smith has set out, and accomplished, his goal of making me feel unsettled. There are elements here that make me feel like this is a little more style than there is substance but those voices are quickly dispatched to behind the dumpster at the imaginary Wendy's in my mind so I can just soak all this deliciousness in. There's nothing in the way of getting a firm grasp on what we're being treated to but that's of little concern when you have the kind of colors you see on display. It's like showing your dog a card trick and getting one of those heads tilted to the side looks after you're done. You're not sure what you just saw but it kept your attention.
Nota bene: If you have any suggestions of trailers to possibly be included in this column, even have a trailer of your own to pitch, please let me know by sending me a note at Christopher_Stipp@yahoo.com or look me up via Twitter at @Stipp
In case you missed them, here are the other trailers we covered at /Film this week: