'Bond 25' Watch: Beyonce Reportedly In Talks To Record The New 007 Theme Song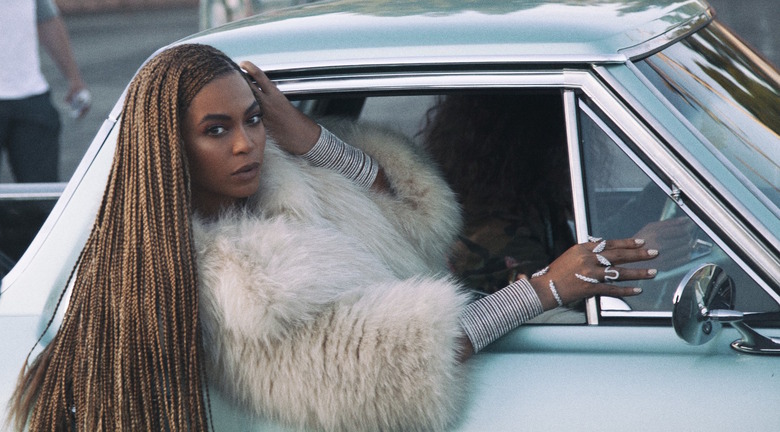 Another week, another cycle of news reports about the 25th James Bond movie that may or may not have any credence to them. Strap in, because it's Bond Watch: Day 29.
The latest in the hot 007 gossip: Beyonce may be in talks to record the theme song for the latest James Bond movie starring Daniel Craig. The only thing confirmed in that sentence is Craig, as it seems like "the talks" that the pop super star is in are just a bunch of rumors. Or are they?
The Daily Star reports that Queen Bey is in talks to sing the theme song for Bond 25, with the film piquing her interest after her friend Adele won accolades for the Skyfall theme song in 2012. A source reportedly close to Beyonce told the Daily Star:
"The two spoke before Bey's first meeting with film bosses and Adele told her how co-writing and performing a Bond theme gave her an amazing career hike. Not many of the themes have been as successful – but there are tens of millions of Beyoncé fans out there."
The source continued, saying, "This is the only project she is remotely interested in right now," after the singer took a brief break from her career to give birth to twins Rumi and Sir Carter this summer.
However, this may just be a load of baloney. A representative for Beyonce told Billboard that the singer's involvement in James Bond is just "a rumor," thus putting a damper on the Daily Star's story.
But! Maybe This is a way for MGM to gauge Beyonce — and the public's — interest in her recording a James Bond theme song. The superstar hasn't shied away from the film industry before, having starred in films like Dreamgirls and Cadillac Records, for which she sang on the soundtracks. And she will reportedly be returning to Hollywood to voice Nala in the upcoming remake of The Lion King. The artists who have recently tackled the James Bond themes have seen success as well, with Adele winning Oscars, Grammys, and more for "Skyfall," and Sam Smith receiving an Oscar and Golden Globe for "Writing's On the Wall" for 2015's Spectre. Beyonce could get one step closer to that EGOT.
Meanwhile, here's Beyonce going bad and Bond-esque in movie trailer-style video with her husband Jay-Z, called "Run." I guess it's more Bonnie and Clyde than Bond, but hey, Queen Bey looks great with a gun.
James Bond 25 will most likely be Craig's last turn as Bond, and will be written by longtime Bond writers Neal Purvis and Robert Wade and will arrive in theaters on November 8, 2019.