The Morning Watch: 'Thor: Ragnarok' Trailer Sweded, 'Terminator' Animated Movie Pitch & More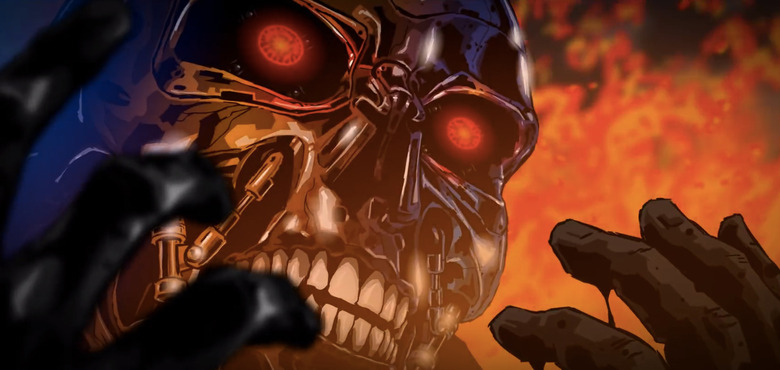 (The Morning Watch is a recurring feature that highlights a handful of noteworthy videos from around the web. They could be video essays, fanmade productions, featurettes, short films, hilarious sketches, or just anything that has to do with our favorite movies and TV shows.)
In this edition, check out a pitch video for an animated Terminator movie set further in the future of the post-apocalyptic world from the blockbuster franchise than we've seen in any of the sequels. Plus, watch a sweded version of the most recent Thor: Ragnarok trailer and a short film called Future Boyfriend about the perils of dating a time traveler.
First up, here's a sweded version of the Thor: Ragnarok trailer, featuring super cheap costumes and visual effects. Somehow even a cardboard Hulk and Hela the goddess of death standing on a step stool doesn't make this movie look any less cool. That's how good the original trailer for Marvel's next sequel is.
Next up, while we wait to see what James Cameron is going to do when he gets his hands back on the Terminator franchise, why not check out an idea put forth by German animator Bruce Stirling John Knox (via ScreenRant) in a pitch video for an animated movie. In the pitch, Skynet has been defeated, but the Terminators only get more dangerous, refusing to shut down until all human life has been...terminated. That gives resistance fighters a sinister idea that might save the best of them. There's some impressive animation, and it sounds better than any of the recent Terminator movies, that's for sure.
Finally, from Dust comes an entertaining short film directed by Ben Rock called Future Boyfriend, following a date where the titular half of the couple has something to reveal about the nature of the date itself. And it involves time travel. The result is a comedic Quantum Leap/Twilight Zone style short that is funny and charming, even if it has a joke about the Cubs winning the World Series that doesn't really work anymore.