Watch Episode 1 Of HBO's 'Game Of Thrones' Post-Season Show 'The Game Revealed', Plus Rumors Of A New 'GOT' Video Game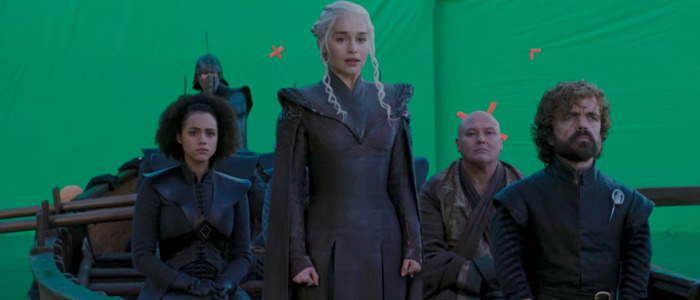 HBO has been good about releasing cool behind-the-scenes videos after major episodes of Game of Thrones, but this morning, they announced a new project that takes that to a whole new level. The Game Revealed is a new post-season behind-the-scenes series for HBO subscribers that dives into the making of each episode, and the first entry is available to watch for free on YouTube right now.
Plus, there are whispers of a new Game of Thrones video game, and if they're true, this could end up being the best Thrones game yet.
HBO sent out a press release this morning announcing The Game Revealed, a seven-part series that "features exclusive interviews with cast and crew that provide new info and insights on how some of the biggest moments from the latest season of the HBO series came together." You can watch the first episode below, and the following six episodes will be made available for HBO subscribers exclusively on HBO NOW, HBO GO, and HBO On Demand every Monday until they wrap up on October 9.
It's likely going to be a long wait until we see the final season of Game of Thrones, so this post-season series should help to ease that pain a little. As you can tell by the first entry, these are definitely worth watching if you're even remotely interested in how this show is put together. It illuminates things I'd never think about, like how the set designers took molds of the rocks at the Spanish beach where Dragonstone is filmed and used them to add a level of realism to the tunnels that Daenerys and Jon explored early this season. But I'm most interested in seeing what The Game Revealed does when they reach episodes like "The Spoils of War" and "Beyond the Wall," episodes in which they've already released extensive behind-the-scenes videos. Will these new videos just be rehashes of what we've already seen, or do they have even more making-of content that they've been sitting on for those episodes? For now, only Bran can know.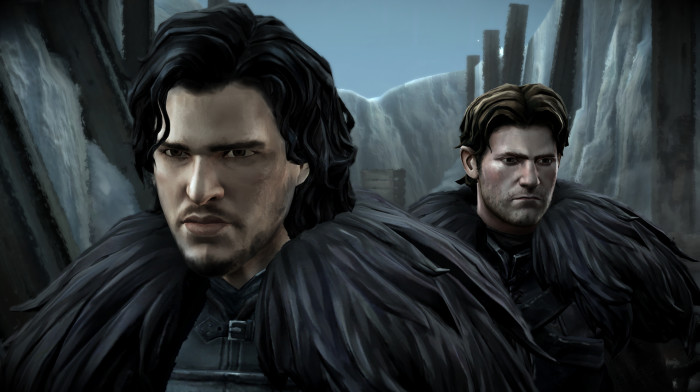 Meanwhile, Nerdist points us to a rumor from TechRaptor that indicates that Bethesda, the company behind games like The Elder Scrolls V: Skyrim and the Fallout series, may be developing a Game of Thrones video game. The whole thing stems from a listing on Target.com linking those two names, and while there aren't any official details available yet, it is known that Bethesda has two untitled Skyrim-sized games in the works right now, so the odds are in our favor that this rumor is true.
Aside from TellTale's GOT game (pictured), there has been a surprising lack of critically acclaimed video games based on the HBO series thus far, and the prospect of jumping into a detailed open world exploration of Westeros is undoubtedly appealing for those who want to experience even more of the world George R.R. Martin created. We'll keep you posted when we hear more.