Cool Stuff: 'Guardians Of The Galaxy Vol. 2' Diorama Recreates The Opening Monster Battle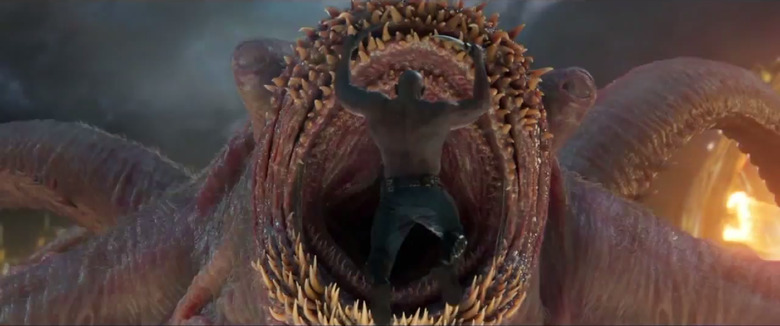 We may receive a commission on purchases made from links.
Even if you didn't love Guardians of the Galaxy Vol. 2 as much as the original Marvel Studios movie that kicked off the franchise a few years ago, you can't deny that the opening credits sequence is one of the best of all time.
Fueled by Electric Light Orchestra's upbeat track "Mr. Blue Sky," we get to see our ragtag team of cosmic criminals turned heroes take on a battery hungry monster called an abilisk. But that's all in the background, because the real action comes from the adorable Baby Groot shaking his roots and branches all over the place. That entire scene comes to life in a new 1:10 scale Guardians of the Galaxy 2 diorama from Iron Studios. Check it out below.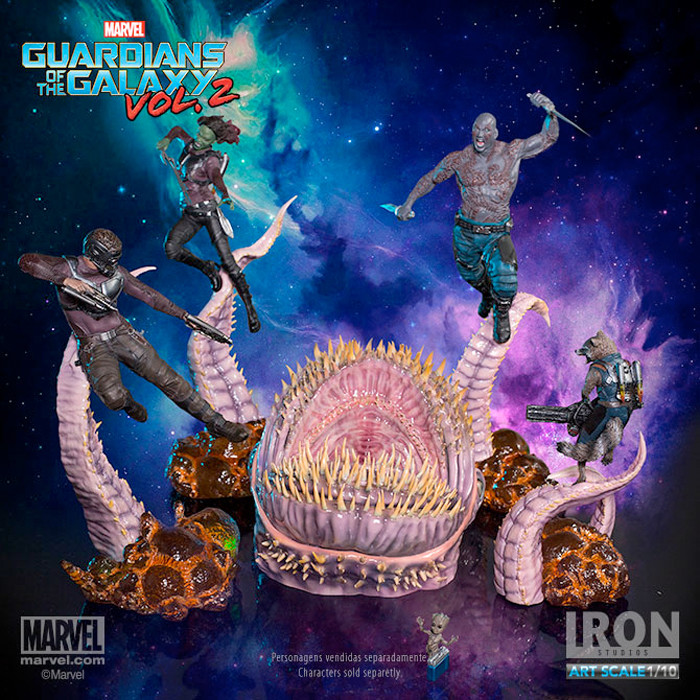 This is a 1:10 scale version of the scene that you can put together, but you have to purchase all four parts to make it complete. One part comes with Rocket Raccoon and Groot with the head of the abilisk and a couple tentacles, and the other three parts come with Gamora, Drax and Star-Lord, each with their own tentacles that form the entire scene. Each of the sets costs $109.99 at Entertainment Earth, so we're looking at roughly $440 to recreate the entire scene.
The only thing that could make this cool collectible even better is if there was a light-up version of the title card from the opening of the movie. That would really make this set an incredible diorama. But as it stand's it's still pretty damn cool.
Don't forget that Guardians of the Galaxy Vol. 2 is available on home video now in multiple formats.