WB's 'Methuselah' Movie Is Stayin' Alive, Now Has Tony Gilroy On Board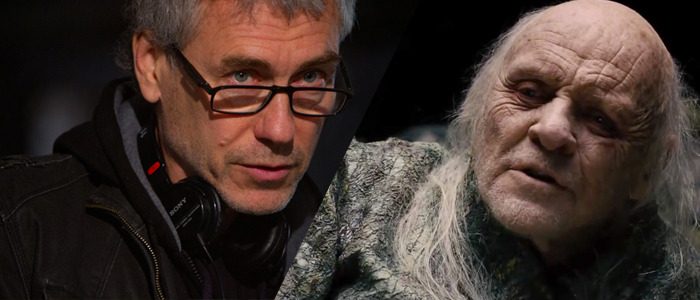 Warner Bros. has spent years developing a film based on Methuselah, the oldest man in the Bible, and like that man himself, this project just won't seem to die. Their most recent attempt to bring this story to life had Tom Cruise attached to star, and while it's unclear if the 55-year-old action movie icon is still involved at this point, the project just got a significant boost: Tony Gilroy, the writer/director behind Michael Clayton, is now in talks to write the script and is also angling to direct it.
Deadline has the news, saying that Gilroy has "his own take" on the story of the man who supposedly lived to be 969 years old, which has received "a creative overhaul except for the protagonist: a man who has managed to survive for 400 years, without showing the physical signs of age. In that time, he has accumulated vast intellectual knowledge, from multiple languages to the sciences, as well as survival skills." So the age has changed; does that mean the story will retain its title and Biblical setting? Or did Gilroy just lift the parts of the concept he liked and place them in a more modern context?
While Pirates of the Caribbean: Dead Men Tell No Tales co-director Joachim Rønning was previously attached to direct, it seems he's left the project, and Deadline says that once Gilroy pitches his take to WB, he'll finish the script and step into the director's chair himself.
Gilroy reportedly directed some reshoots of Lucasfilm's billion-dollar grosser Rogue One: A Star Wars Story, but the last feature he directed by himself was The Bourne Legacy back in 2012, which received mixed reviews upon its release. I like the idea of Legacy more than the execution of it, but you can't deny that Gilroy's scripts for the first three Bourne movies turned that franchise into one of the best spy thriller franchises around. If he does slot Methuselah into a more modern setting, I can see how this project could be an "in" for him: a super smart character with survival skills sounds more than a little Bourne-esque to me.
This project sounds so crazy that I almost want to see it keep its Biblical roots just to distinguish it from anything else we've ever seen. (Methuselah was played by Anthony Hopkins in Darren Aronofsky's Noah, but as that movie's title suggests, he was more of a supporting player there.) I like Gilroy as a director (I even enjoyed Duplicity, his little-seen 2009 thriller with Clive Owen and Julia Roberts), so regardless of the movie's locale, I'm excited to see him get behind the camera again for a project he can officially call his own.