Marvel's 'The Punisher' Casts Oscar Nominee Shohreh Aghdashloo In Recurring Role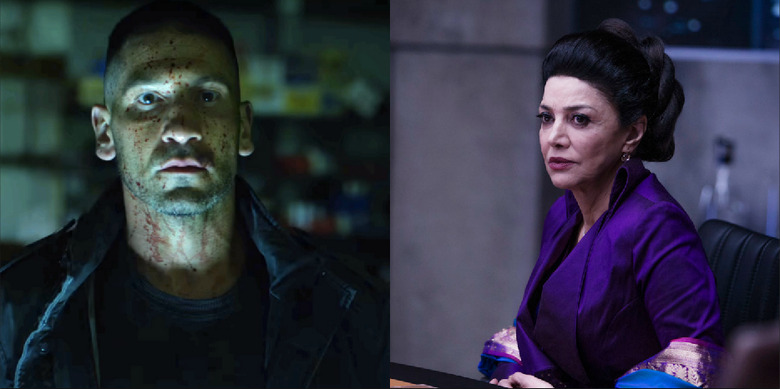 Marvel's upcoming Netflix series The Punisher is shaping up to be quite promising.
Jon Bernthal was always a talented actor around which to center the drama, but now the dark vigilante series is getting a higher pedigree with Oscar-nominated actress Shohreh Aghdashloo getting cast in a recurring role.
Aghdashloo, an Iranian actress who received an Oscar nomination for her stunning turn in 2003's The House of Sand and Fog, will be starring in a recurring role as Farah Madani, the mother of Amber Rose Revah's Dinah Madani, a Homeland Security agent hunting Bernthal's Frank Castle, the titular "Punisher," according to Entertainment Weekly.
"Farah is an Iranian by birth who has spent most of her life living in the U.S., where she's established a successful practice as a psychiatrist," EW describes.
I'm not sure how much of a prominent role Aghdashloo will have considering she's playing a supporting character to yet another supporting character — similar to Sonia Braga's recurring appearance as Claire Temple's mom in Luke Cage. But then again, to cast an actress with such a pedigree, I doubt the show would want to waste it on barely more than a cameo appearance. Perhaps she will emerge as a villain or ally in Castle's mission of vengeance.
Aghdashloo is fresh off SyFy's futuristic science-fiction series The Expanse, and has appeared in other genre films before like Star Trek Beyond and X-Men: The Last Stand. She's also familiar with the actress playing her daughter, having starred as her mother (again) in HBO's House of Saddam, for which she won an Emmy in 2009. Her work on House of Saddam may have been the connection to getting her onto The Punisher, as The Punisher showrunner Steve Lightfoot was a producer on the HBO series.
Here's the synopsis for The Punisher:
Frank Castle is haunted and hunted after the murder of his family and becomes a vigilante known in the criminal underworld as "the Punisher", who aims to fight crime by any means necessary.
The Punisher
also stars 
Ebon Moss-Bachrach, Deborah Ann Woll,
and
Ben Barnes
, and
premiered an intriguing trailer
after 
The Defenders
 dropped on Netflix last week.
The Punisher premieres this fall 2017 on Netflix.