Daily Podcast: What's Going On With The Future Of The DCEU? James Cameron, Obi-Wan, Starsky & Hutch, And More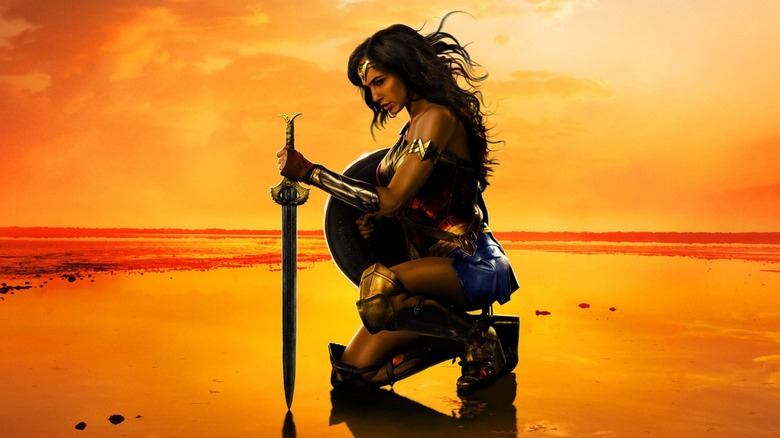 On the August 25, 2017 episode of /Film Daily, Peter Sciretta is joined by Ben Pearson and Hoai-Tran Bui to talk about the latest news including Another Joker movie in development, Matt Reeves clarifies his Batman movie comments, the Obi-Wan Kenobi movie gets a working title, James Gunn's Starsky & Hutch reboot, live-action Teen Titans casting, and James Cameron's misguided comments on Wonder Woman.  And in The Mail Bag, we answer a question about the future of the DCEU.You can subscribe to /Film Daily on iTunes, Google Play, Overcast and all the popular podcast apps (here is the RSS URL if you need it).
In The Water Cooler: 
Hoai-Tran Bui is Watching Steven Yeun on 
the Korean Reality Show The Return of Superman
Ben Pearson 
Went to Los Angeles's The Broad Museum
In the News:
The Joker and Harley Quinn Getting Their Own Movie
 from 'Crazy Stupid Love' Filmmakers
Director Matt Reeves 
Clarifies That 'The Batman' Will Be Part of the DCEU
James Cameron Says Wonder Woman Objectified Women
Live-Action 'Teen Titans' Series 
Casts Anna Diop as Starfire
: Why This Color-Blind Casting Is Great News
Obi-Wan Movie Working Title Reportedly Revealed – What Could It Mean?
A 'Starsky & Hutch' Reboot
 in the Works with 'Guardians of the Galaxy' Director James Gunn
In The Mailbag: Ali from Saudi Arabia: "Big fan of /Film for years now. Wanted to ask – do you think Justice League will destroy everything that Wonder Woman has accomplished for the DC Extended Universe?" To submit questions to the mailbag, send them to peter@slashfilm.com. Please mention your name and general geographical location in case we mention the question on the air.You can find all that and more at slashfilm.com. You can subscribe to /Film Daily on iTunes, Google Play, Overcast and all the popular podcast apps (RSS). This podcast is published every weekday, bringing you the most exciting news from the world of movies and television as well as deeper dives into the great features from slashfilm.com. We're still very much experimenting with this podcast, please feel free to send your feedback to us at peter@slashfilm.com. Please rate and review the podcast on iTunes and spread the word!