Portrait Of The Joker As A Young Man: 14 Actors Who Could Play The Young Clown Prince Of Crime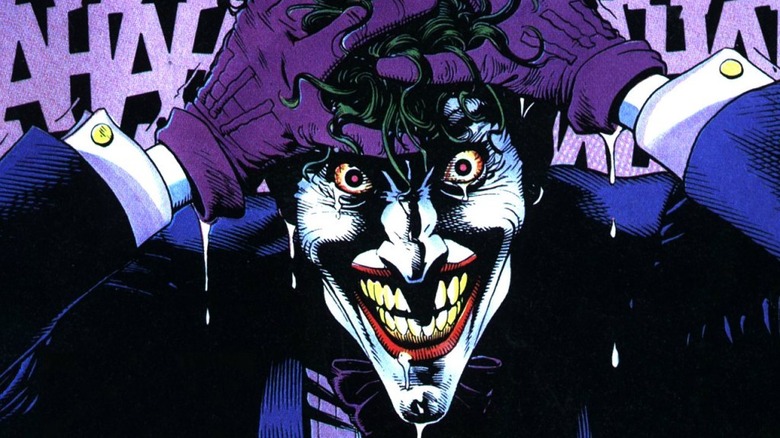 A few days ago, the news broke that Warner Bros. is developing a movie that would explore the origin story for The Joker. And while this Todd Phillips-drected, Martin Scorsese-produced project (!)  sounds like a profoundly bad idea on many levels, it got the /Film staff talking. Who would you cast as the young version of Batman's arch-nemesis? And more specifically, who would you cast as the young Joker in a movie that will be a standalone film unconnected to the larger DCEU and therefore untethered to Jared Leto's performance in Suicide Squad?
So we put our brains together and came up with 14 names. These are not the actors that we think would actually be cast as a young Joker. Instead, these are the actors we'd like to see cast as a young Joker. After all, if they're going to make this movie, they might as well cast someone interesting in the lead.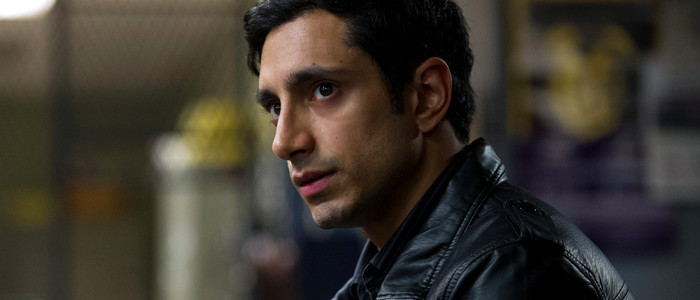 Riz Ahmed
Let's kick this off with an unconventional choice. Riz Ahmed (Rogue One: A Star Wars Story, The Night Of) may not initially strike you as the perfect young Joker, but he has a deep, quiet intensity that would be a nice counterbalance to the often larger-than-life portrayals of the character that we've seen thus far. Ahmed has crazy range – watch him display puppy dog qualities opposite Jake Gyllenhaal in Nightcrawler and contrast it with his neo-noir detective in City of Tiny Lights – and I'd love to see him lose himself in such an iconic villain role, especially so soon after playing a battered hero in Rogue One. Plus, it'd be an excellent opportunity for Warner Bros. to establish that this separate, non-DCEU breed of DC Comics movies doesn't have to conform to much of Hollywood's outdated expectations that a character has to have the same skin color as their comic counterpart. By embracing a different mentality, WB could further distinguish themselves from Marvel Studios and prove to be even more progressive than they have been already. A terrific actor like Ahmed could slay as The Joker, but we'll never know for sure unless someone gives him a chance to prove it. (Ben Pearson)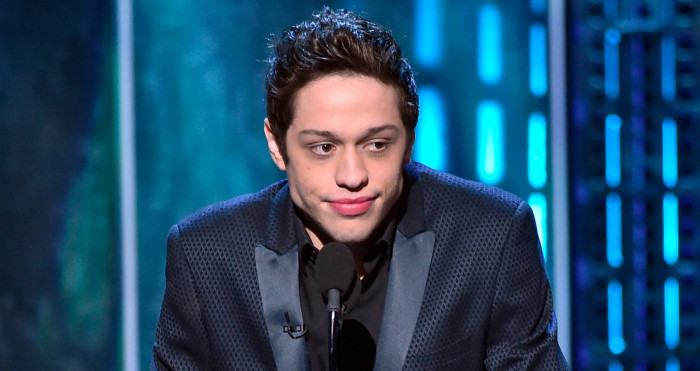 Pete Davidson
One of Saturday Night Live's youngest cast members ever may seem like a totally random choice, but hear me out on this one. If Warner Bros. and DC Films choose to incorporate elements from Alan Moore and Brian Bolland's notorious 1988 one-off comic The Killing Joke for this Joker origins movie – and since that comic is one of the few to actually address the origins of the Joker, it's reasonable to think this is a strong possibility – it'd be cool to get an actual stand-up to play the role. In that comic, the Joker begins as just a regular guy, a failed stand-up comedian who gets sucked into a world of crime and is driven insane after an encounter with Batman at a chemical plant. It may be a little too on-the-nose to have Davidson play the part (although he's a successful stand-up, not a failed one), but I feel like he has the potential to surprise us with a dramatic, memorable performance that no one sees coming. (Ben Pearson)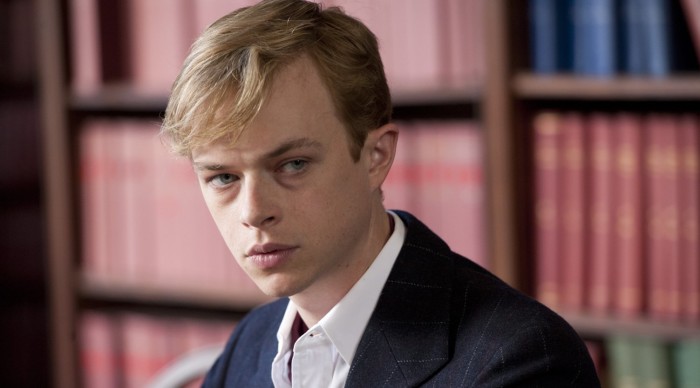 Dane DeHaan
Dane DeHaan has had a string of misses when it comes to blockbusters, but a young Joker could be a way for him to redeem himself. Yes, his Green Goblin in Amazing Spider-Man 2 is exceptionally cringeworthy, and yes he was horribly miscast in Valerian and the City of a Thousand Planets. But look back at his earlier work, in which he stole the scenes as the sensitive psychopath in Kill Your Darlings or portrayed a teen's slow descent into power-hungry madness in Chronicle. Or simply, just look at him. The prominent eye bags, the ocean-blue eyes that hint at hidden darker tendencies. The fact that he looks like a very tired young Leonardo DiCaprio. Although DeHaan is already pushing 31, he looks simultaneously old and young at the same time, which is a feat unto itself. Whatever transformation the young Joker will go through, from what I'm assuming is an idealistic gangster to a hardened, mad criminal, is something that can be telegraphed just in DeHaan's face. He looks a little mad, sometimes. (Hoai-Tran Bui)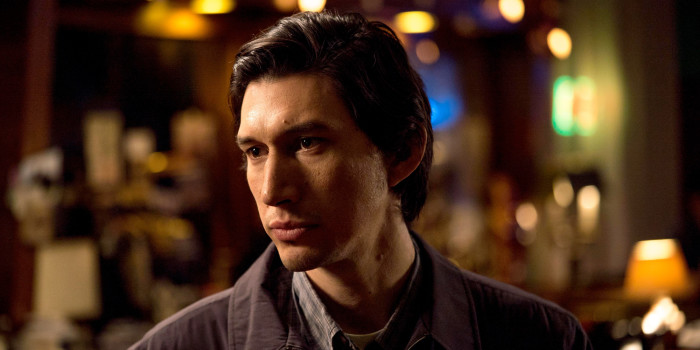 Adam Driver
Adam Driver is one of the finest actors of his generation working today. There's no trend in the kind of roles he choosing, tackling everything from a redneck robber in Logan Lucky to the intense villain Kylo Ren in Star Wars: The Force Awakens and a timid, strange love interest in HBO's Girls to a lighthearted folk singer in Inside Llewyn Davis. While we've seen him in bad guy mode in Star Wars, The Joker is a different villain all together. It's a role that requires just as much subtlety as it does bombastic behavior, and Adam Driver has proven that he can do both. When he's quiet, he's impressively intimidating, and when he's loud, he's extremely intense. The Joker requires an actor who can hit highs and lows back-to-back, and I can't think of a more interesting actor to take on this role. (Ethan Anderton)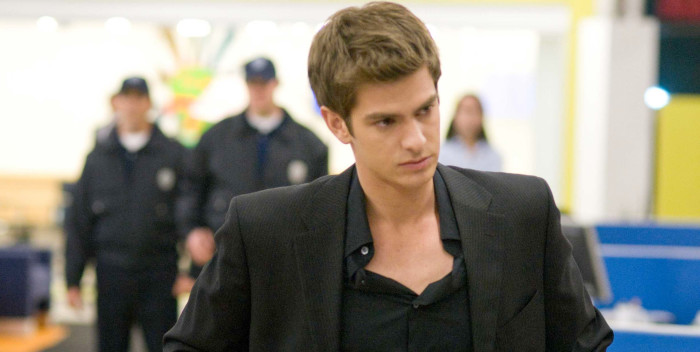 Andrew Garfield
Since Andrew Garfield didn't get a chance to play out his role as The Amazing Spider-Man to the very end, I'm betting he still has something to prove in the comic book movie department. If anything, maybe he can channel some of the frustration that came from his Spider-Man franchise falling apart into a proper villainous performance as the Clown Prince of Crime. Garfield shows an intensity in The Social Network that would fit The Joker perfectly, but I think it's his timid role (though it is cheesy) in Hacksaw Ridge that shows Garfield has the range to play The Joker at his most insane and when he's reserved, biding his time until he lashes out irrationally. (Ethan Anderton)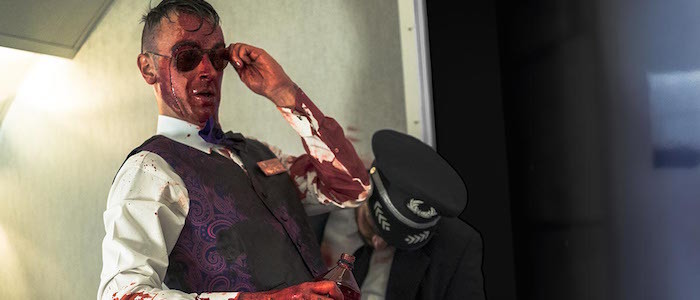 Joseph Gilgun
Joseph Gilgun looks like he was specifically designed by an artist to play the Clown Prince of Crime. Tall and lean and seemingly constructed entirely out of sharp angles, he's one purple suit away from looking like he stepped right out of a Batman comic book panel. And he has his fair share of comic book adaptation experience, too. While he got his start in U.K. television with shows like Misfits and terrific movies like This is England, Gilgun has finally entered the spotlight in Hollywood thanks to his scene-stealing work as the Irish vampire Cassidy on AMC's Preacher. Cassidy may be a bit more agreeable than the Joker, but you can see all of the proper elements bubbling underneath that charming surface, particularly the ease with which he makes violent decisions...which are often accompanied by a laugh and a grin. Gilgun is as charismatic as he is funny as he is terrifying, which certainly sounds like the right mixture for a character like the Joker. (Jacob Hall)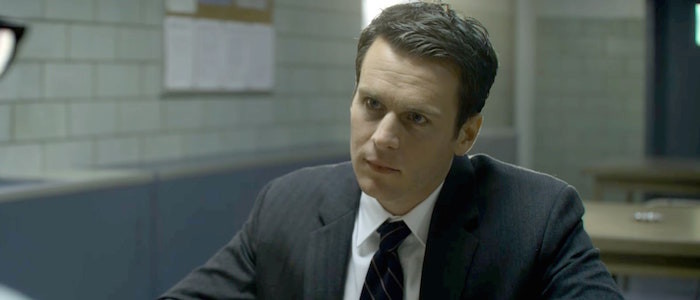 Jonathan Groff
For many people, Jonathan Groff will always be that kid from Glee or the voice of Kristoff in Frozen. However, he's proven himself to be an increasingly adventurous screen actor in recent years. After starring in HBO's late drama series Looking, he pivoted even further by signing on to headline David Fincher's new Netflix series Mindhunter, which sees him playing an FBI agent who works to understand how criminal minds work. In other words, here's a funny, handsome, song-and-dance man who has something to prove and the has revealed a willingness to prove it time and and time again. If Groff is comfortable with darkness (and he's working David Fincher now, so of course he is!), imagine him playing a psychopathic clown with a song in his heart and a sharp weapon in his hand. There's a whimsy to Groff's lighter work that could mesh quite well with his darker performances...and what is the Joker if not a horrifying mash of contradictions?  (Jacob Hall)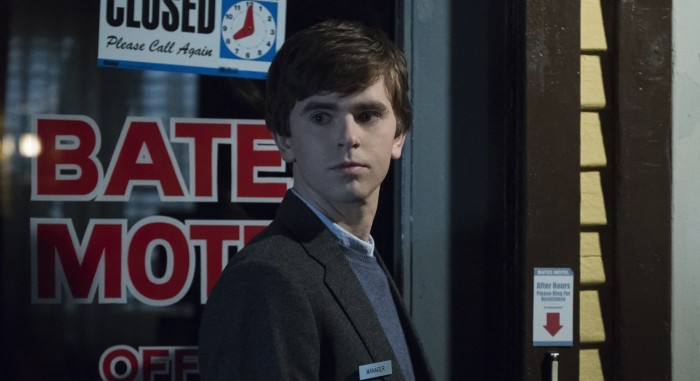 Freddie Highmore
Freddie Highmore has already had the pleasure of playing the young version of one of the most infamous cinematic villains — why not add one more to the list? As the young Norman Bates in Bates Motel, Highmore has the difficult task with balancing the character's sweet, socially awkward tendencies with the knowledge that he will go on to be the murdering monster of Psycho. His nuanced performance as a character who feels less like a fated villain than a victim of circumstances brought to life this pop culture icon who people merely know as the shadow behind the shower curtain. The Joker is decidedly more maniacal than Norman Bates, but who's to say that the younger version of the character wouldn't be timid and lanky — both qualities Highmore embodies. Plus he's got a great dead-eyed stare. (Hoai-Tran Bui)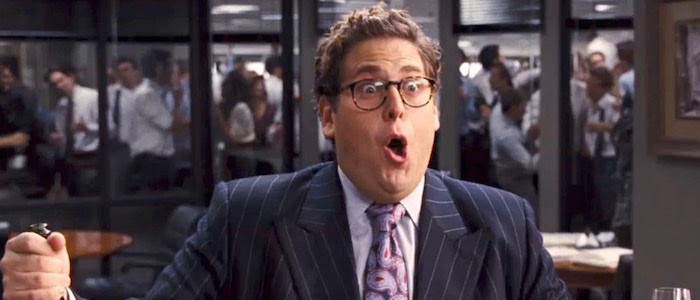 Jonah Hill
Jonah Hill is not someone we would traditionally suggest for this role, but before you skip over to the next entry, let me try to convince you to his worthiness for this project. Hill has a relationship with the creatives behind this movie: he starred in Martin Scorsese's The Wolf of Wall Street and was the lead in Todd Phillips' War Dogs. He's established that he enjoys transforming himself for his dramatic film roles and Hill was recently seen coming out the gym looking skinnier and more muscular than ever before. And that was earlier this summer, so imagine what he could look like before they begin filming this movie next year? Hill has proven himself not only as a comedy star, but as a dramatic actor and I believe he could be a fascinating and unexpected choice for this iconic character. (Peter Sciretta)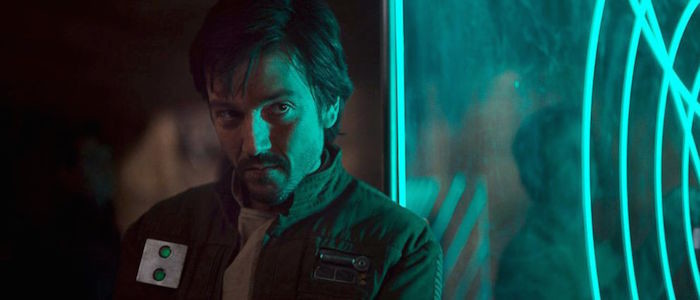 Diego Luna
It's not entirely clear if Diego Luna is still set to star in that Scarface remake they keep threatening us with, but maybe he'd be interested in playing a different kind of criminal? The star of Y Tu Mamá También, Milk, Elysium, and Rogue One: A Star Wars Story is older than most of the actors on this list, but he retains a youthful energy that could be well-utilized in the origin tale of Batman's greatest foe. Plus, a role like this would really allow Luna to cut loose after years of playing more buttoned-up, blue collar characters. There's a character actor lurking beneath that handsome exterior, an exuberance and energy witnessed in many interviews that has often remained untapped on the big screen. A role like the Joker could be the perfect opportunity to unleash Luna.  (Jacob Hall)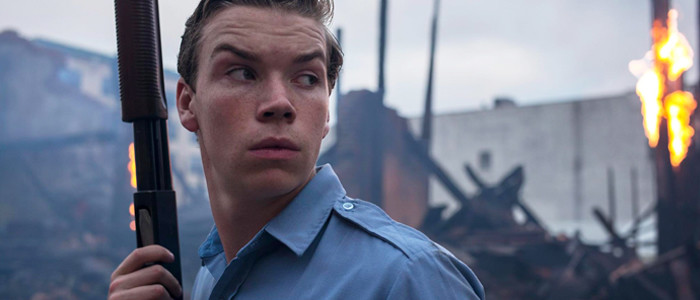 Will Poulter
When True Detective director Cary Fukunaga was attached to direct the film adaptation of Stephen King's It, he cast Will Poulter in the role of the story's horrifying villain, Pennywise. The actor eventually left the project and Bill Skarsgard took over, but Fukunaga clearly thought Poulter had what it takes to play a psychotic clown, so why not give him a chance to play the most famous one of all? Poulter has shown a willingness to embrace all kinds of different roles in projects as disparate as The Revenant, We're The Millers, The Maze Runner, The Chronicles of Narnia: Voyage of the Dawn Treader, and most recently Detroit, in which he showcased particular skill at playing a hateable but watchable villain. Poulter also has super expressive eyebrows, which seems like a prerequisite for playing the Clown Prince of Crime. Despite his considerable career thus far, Poulter is still only 24 years old – that's 21 years younger than Jared Leto – so he would certainly give Warner Bros. a fresh-faced option if they're looking to make multiple young Joker movies. Which, let's face it, they have to be, right? (Ben Pearson)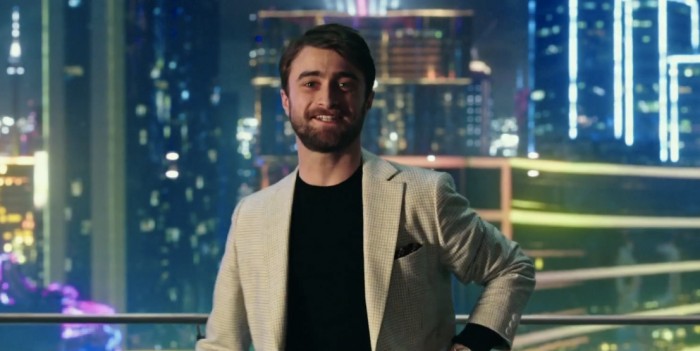 Daniel Radcliffe
Daniel Radcliffe may always be known as Harry Potter, but he's done plenty with his career since fishing the role in Harry Potter and the Deathly Hallow Part 2 to show that he's so much more than the boy wizard. Radcliffe has a dark side to him that he's shown in films like Horns, Kill Your Darlings and Imperium, so there's no doubt in my mind that he can tap into something twisted to play The Joker. Plus, as we've seen in movies like Swiss Army Man, Radcliffe also has this whimsically funny side to him that will come in handy for The Joker's "lighter" moments when he's hamming it up for his enemies. Radcliffe hasn't taken on a big role like this since Harry Potter, but this could be a fine opportunity for him to return to blockbusters. (Ethan Anderton)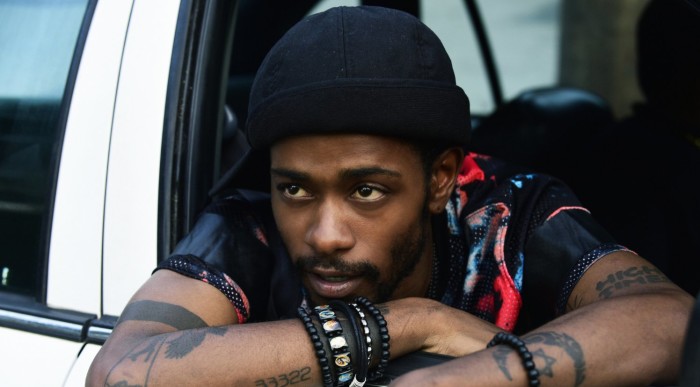 LaKeith Stanfield
LaKeith Stanfield burst onto the scene as the erudite eccentric Darius on Atlanta. Spouting off lines like "life itself is but a series of close calls" or "you assume perversion at the word Daddy, I think it stems from a fear of mortality," he immediately stole the show, and his star has been rising ever since — often linked to his rather idiosyncratic personality. He proved he could do more than the "high Rust Cohle act" in Get Out and Crown Heights, but he got my attention when he was promoting Death Note at Comic-Con. There, he showcased the same oddball energy that he first introduced in Atlanta, but on a whole other level. Dressed in what can only be described as a black corset, he glowered through the whole panel, radiating just plain weirdness. Later on he traded it for a shiny black suit and a fishnet/veil thing covering his head. I loved it.
I know it's weird to choose someone based on how much of a character the real-life actor is, but I can't think of any actor who better embodies the manic lunacy than Stanfield. That's a compliment, not a comment on his mental state. He's a talented actor, and one that could be suited toward a young, burgeoning Joker. (Hoai-Tran Bui)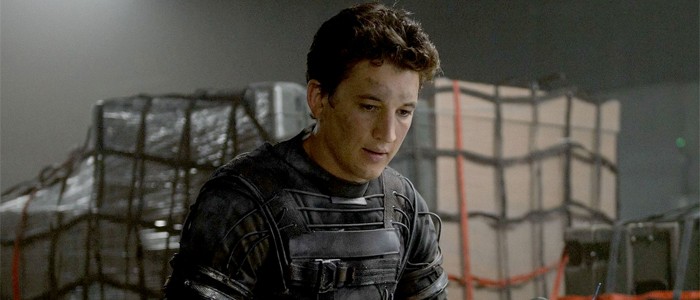 Miles Teller
Miles Teller broke onto the scene with The Spectacular Now and Whiplash, but has career choices since have not been the best. He has flocked to franchise projects like Fantastic Four and the Divergent series instead of the more character-driven prestige films. The great thing about this Joker origin story is it could fit comfortably in the middle of both categories. And like Jonah Hill, he has a relationship with Todd Phillips from starring in his last film, War Dogs. On the other side, it has been reported that Teller has ascertained an abrasive reputation on set, so it's unclear if Phillips would be interested in working with him again. But I can easily imagine Teller being great as a young gangster in a period-set Gotham film. (Peter Sciretta)