A 'Starsky & Hutch' Reboot In The Works With 'Guardians Of The Galaxy' Director James Gunn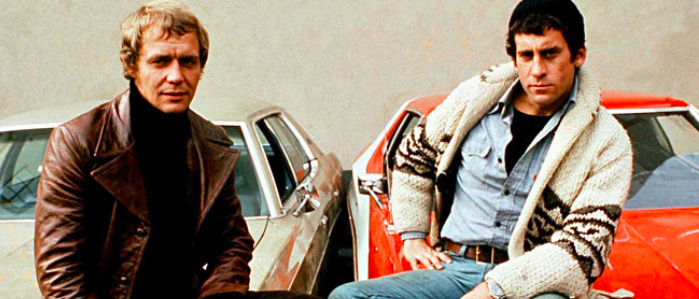 Update: Variety has learned Amazon has picked up James Gunn's Starsky & Hutch reboot. The show has received a script-to-series commitment from the streaming service. With Amazon, Gunn believes they "have the most freedom to create something that is different, challenges the audience, and that strays outside the parameters of genre from time to time."
There's no shortage of cops or procedurals to watch on television these days. If watching cops or detectives is your thing, CBS and TNT have you covered on a daily basis. One procedural we don't have in our lives yet but would tune in for has James Gunn's (Guardians of the Galaxy) name on it: a reboot of the '70s ABC classic Starsky & Hutch. Gunn is reportedly co-writing a pilot, which, if he's available and all goes according to plan, he would direct. However, the filmmaker tweeted that there's "some misinformation" going around regarding the planned reboot.
Below, learn more about the Starsky & Hutch reboot.
From 1975 to 1979, David Michael Starsky (Paul Michael Glaser) and Kenneth Richard "Hutch" Hutchinson (David Soul) kept a watchful eye over the fictional Bay City, California. According to The Hollywood Reporter, Gunn is trying to bring the two detectives back with two co-writers, his brother, Brian (PG Porn), and cousin Mark, who co-wrote Journey 2: The Mysterious Island. The one-hour procedural is currently being pitched and gaining interest from broadcast, cable, and streaming networks. THR adds the rebooted series is an expensive package.
The Gunn family will executive produce Starsky & Hutch with mega-producer Neal Moritz (Fast & Furious), whose production company has a deal with Sony TV. Sony TV owns the television rights to Starsky & Hutch, as they do for another famous TV title they're rebooting for CBS, S.W.A.T. As for the film rights to Starsky & Hutch, they belong to Warner Bos., who made a pretty funny Todd Phillips movie out of the title back in 2004 starring Ben Stiller and Owen Wilson.
If James Gunn's schedule with Guardians of the Galaxy Vol. 3 allows it, he'd direct the pilot himself, but how deep his involvement in the reboot of William Blinn's series goes is uncertain at the moment. Not long after THR's story broke, Gunn tweeted:
Lots of misinformation about Starsky & Hutch TV show out there so be wary of what you read! More to come soon, okay?

— James Gunn (@JamesGunn) August 24, 2017
We do know The Hollywood Reporter's story includes one piece of misinformation: Paramount did not pass on the project. Other than that, we'll have to wait and see what other misinformation there is – but it does look like Gunn is indeed working on a Starsky & Hutch reboot. My immediate reaction is that I hope the tone of the procedural is all James Gunn. His humor and style would certainly make another hour-long cop show stand out from the herd. A Starsky & Hutch reboot with his involvement sounds like can't-miss TV, but as Gunn tweeted, there's more news to come. So stay tuned.