'Bad Boys 3' Probably Isn't Going To Happen, According To Martin Lawrence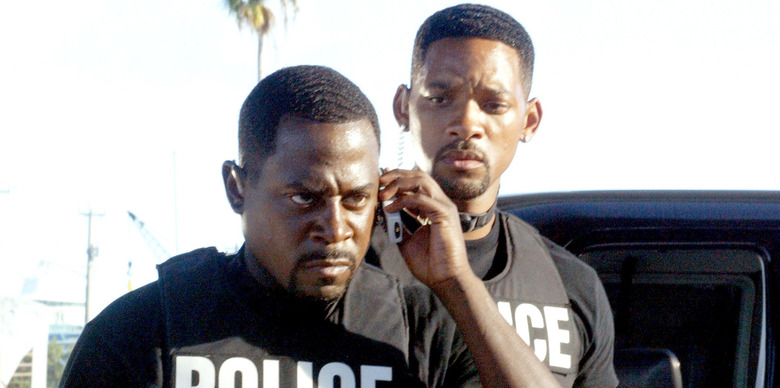 Bad Boys franchise fans eagerly awaiting the reunion of Will Smith and Martin Lawrence for Bad Boys 3, aka Bad Boys for Life, recently had some bad news delivered to them. The sequel was set for release by Sony Pictures on November 9, 2018, but the studio pulled it from the calendar completely while shuffling their release schedule around for the next couple years.
Pulling Bad Boys 3 from the calendar left us little hope that we'd ever see this sequel get made, especially since it had already been pushed back several times before. Unfortunately, our suspicions have been confirmed because now Martin Lawrence is casting doubt on whether the project will get made at all.
Speaking with Entertainment Weekly, here's what Martin Lawrence had to say, which basically makes Bad Boys 3 dead in the water (at least for the time being):
"I don't think we're going to get one, not the way everything's turning out. Will is off doing another movie, and I don't think it's going to happen."
Now, he's not exactly saying definitively that it will never happen, but he certainly seems discouraged. With Will Smith heading off to be Genie in Disney's live-action remake of their modern classic Aladdin, he won't have time to get to Bad Boys 3 for a little while. But that seems to be a perpetual problem with Will Smith. There's always another project that comes up because he's an A-list superstar.
If anything, the fact that Will Smith hasn't taken the time to do Bad Boys 3 instead of a different project is an indicator that the sequel isn't in good enough shape for him to want to make it. It wouldn't be surprising if the reason for the delay of Bad Boys 3 was because Will Smith wasn't satisfied with the script yet. That's just speculation on our part, but the actor is notoriously picky about which projects he takes on. It also didn't help that director Joe Carnahan left the project too.
There does seem to be a limited window for Bad Boys 3 to get made though, since Will Smith and Martin Lawrence are getting up there in age. Will Smith will be 50 years old in the fall of 2018 and Martin Lawrence is already 52. Before long, we won't be talking about Bad Boys anymore, but Bad Old Men. Actually, that doesn't sound like the worst idea. On the other hand, Tom Cruise is still kicking ass in the action department at 55 years old, so maybe their age won't be a problem.
For now, we'll just assume that Bad Boys 3 is never going to happen so we're not quite as disappointed when that prediction comes true. But maybe we'll get lucky and Michael Bay will want to get the boys together for another round sometime soon.