Common Will Headline Starz's 'Black Samurai' Reboot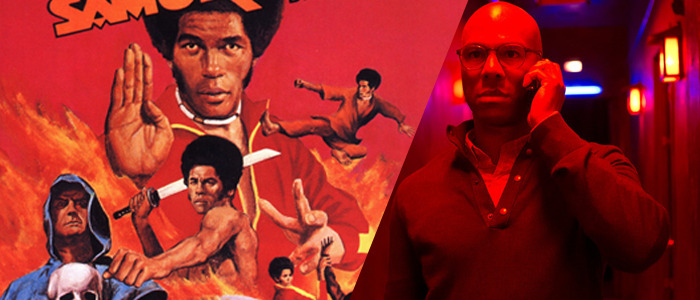 Starz isn't on the same level as a powerhouse premium service like HBO, but they're still one of the big players in that space, and they've recently made waves by catering to underserved audiences with shows like Power and Outlander (not to mention the splash they made this year with their adaptation of Neil Gaiman's American Gods). Now they're looking to get into the blaxploitation genre with a TV adaptation of Black Samuari, and they've found the perfect person to star: Common, who kicked some serious ass in John Wick: Chapter 2.
The Hollywood Reporter says that Common, Wu-Tang Clan member and director RZA, and Jerry Bruckheimer will executive produce the new show for the network.Black Samurai is based on an eight-book series by author Marc Olden, which B-movie director Al Adamson (Dracula vs. Frankenstein) subsequently turned into a blaxploitation film in 1977. Take a look at that trailer:
The film follows a martial arts badass Robert Sand (Jim Kelly), who becomes an agent of an organization called D.R.A.G.O.N. (Defense Reserve Agency Guardian Of Nations) and saves the world from crazy villains and even crazier schemes. The movie, which I admittedly haven't seen, apparently involved a freeze bomb as a major plot point, so that should tell you that its tongue is firmly in its cheek.
According to THR's description of the show, this new take on the material will serve as a sort of origin story for the character:
The drama follows Robert Sand (Common), a highly trained American Army Ranger whose life is transformed when he meets a legendary Japanese master who invites him to train as a samurai. After his beloved sensei and samurai brothers are killed by mercenaries, Sand is thrust on a worldwide journey of both revenge and self-discovery.
The outlet also says the show will be a "mashup of the spy and martial arts genres and infused with the heart, soul and music of Common and the Wu-Tang Clan". That sounds excellent to me, and I hope they can pull it off.
Ever since Grindhouse hit theaters just over ten years ago, we've seen an influx of '70s-inspired TV and film properties that often spoof the genre and serve as entries in it: Machete, Hobo With a Shotgun, and Black Dynamite are just a few examples. Black Samurai sounds like it'll be a great addition to that contemporary pantheon, and after seeing Common go toe-to-toe against Keanu Reeves in John Wick: Chapter 2, I'm convinced he's a perfect choice to bring this character to modern audiences.
"I can't wait to dig into this character and the martial arts worlds of gun fu, kung fu, jujitsu and more," Common said in a statement. "Look out world, Black Samurai is coming!"
What do you think? Would you watch a Black Samurai TV show?