'Stranger Things' Director Rebecca Thomas Will Make Amblin's 'Intelligent Life'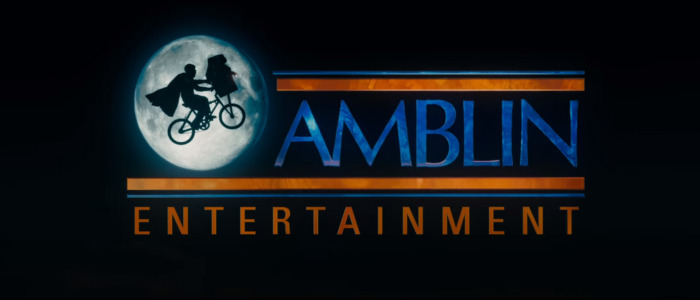 Rebecca Thomas has been lining up some high-profile and promising projects, including Universal's The Little Mermaid. The director of Electrick Children and an upcoming episode of Stranger Things has just signed on to direct an Amblin picture co-written by Colin Trevorrow (Jurassic World) and Derek Connolly. Frank Marshall (Indiana Jones) is producing the sci-fi film, which is titled Intelligent Life.
Below, learn more about the Rebecca Thomas Amblin project.
According to The Hollywood Reporter, the original sci-fi thriller is about making first contact. A United Nations employee monitoring outer space makes contact with a woman who's possibly an alien, with who he falls in love. Descriptions of earlier drafts, titled The Ambassador, suggested the high-concept was similar to Trevorrow and Connolly's approach to Safety Not Guaranteed: a touch of sci-fi in a mostly character-driven movie. Last year, filmmaker Jay Roach (Mystery Alaska) did a rewrite of a script. The script is going to recieve another rewrite from Thomas.
Trevorrow initially wanted to shoot the film in 2013 and then was going to direct it after Jurassic World, but he decided to produce it instead. Soon after his departure from the director's chair Ava DuVernay (A Wrinkle in Time) became involved, with Lupita Nyong'o starring. DuVernay had to drop out due to scheduling conflicts and Nyong'o exited as well. After Roach rewrote script, Amblin considered having him direct it, but a deal never came to fruition. Now, after changing hands a few times, Intelligent Life is Thomas' project.
In a joint statement, Trevorrow and Marshall said they responded to the sense of isolation in her debut film:
Rebecca beautifully captured the alienation we often feel amongst our fellow humans in her first feature. We can't wait to see her explore those themes further in a story about our place in the universe.
Whether Intelligent Life is next for Thomas, we don't know. She's involved a few projects, but none have a start date or release date. The last high-profile project she signed on for was Malignant Man, a sci-fi thriller based on a comic from producer James Wan (Aquaman). This year she also became attached to an adaptation of Cheryl Della Pietra's Gonzo Girl, based on Pietra's experience working with Hunter S. Thompson. Olivia Cooke (Me and Earl and the Dying Girl) is set to play Pietra. Another potential adaptation in Thomas' future is John Greene's (Paper Towns) Looking for Alaska. Again, that's quite an impressive list of projects to have on one's plate. Hopefully, one of them gets the green light soon enough.