'Friends From College' Season 2 Ordered By Netflix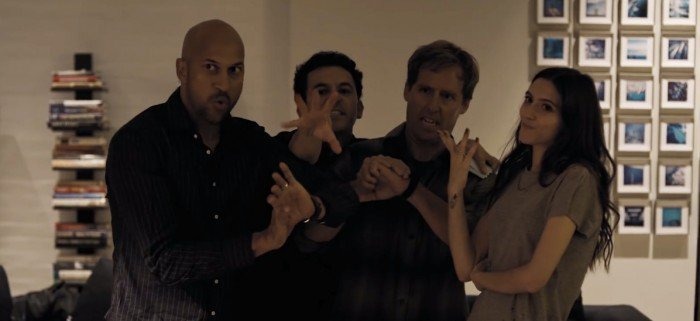 Netflix has renewed director Nicholas Stoller (Forgetting Sarah Marshall) and writer Francesca Delbanco's comedy series, Friends from College, for a second season. Stoller and Delbanco's show wasn't reviewed kindly by most critics, but with a season 2 on the way, the sad comedy must've found its audience. The Netflix program features an excellent cast as a very flawed group of friends. They scored a lot of laughs and some empathy during season one, which is a surprisingly pleasant watch as it's not always about the most pleasant subjects.
Below, learn more about Friends from College season 2.
Like season one of the series, season 2 will consist of eight half-hour episodes. The series follows a group of friends who went to Harvard together entering their 40s. A part of all of them is still stuck in the past, for good and bad. Their friendships aren't always healthy. There's infidelity, jealousy, and other toxic elements of their long-lasting friendship. They also all care about each other and like one another, know how to have a good time, can be vulnerable with each other, and are often very funny together. Considering the Harvard graduates are played by Keegan-Michael Key, Cobbie Smulders, Nat Faxon, Annie Parisse, Fred Savage, and Jae Suh Park, of course they're funny.
They're a very – and naturally – flawed ensemble, which could be a turn-off for someone looking for light and easy comedy in Friends from College. Not all the laughs hit their mark, though. The jokes and subplots can get overwhelmingly broad at times and feel at odds with the rest of the series. The funniest Friends from College jokes are usually show's most restrained ones.
Perhaps the group will split up for a little while in the second season. [Spoiler Alert] The finale ended with Lisa (Smulders) telling Ethan (Key) she wanted a break. The group's friendship did not end on the brightest note. During an interview with Thrillist, Stoller discussed where season two might go:
The power dynamic of an affair also changes when someone's suddenly available. That, to us, seems like an interesting thing to play around with, in terms of Ethan and Sam (Annie Parisse). If he and Lisa aren't together, that's probably gonna make Sam not want to be as involved. Also, since the season doesn't take place over an enormous amount of time, all these characters, who are logical people, probably want a break from each other.
[Spoilers Over]
Netflix doesn't specify in its press release when season 2 might be available to stream – although it's probably safe to assume next summer. I'm looking forward to it. Friends from College is sometimes unpleasant, but it's supposed to be. Even when it's cringe-inducing or hits a brutal note, it's strangely watchable, and probably because the cast clicks so well. Season 1 has its problems, but it's fine start for a show I think, with all the great talent involved, could become one of Netflix's better comedies.