'Jurassic World: Evolution' Video Game Lets You Build Your Own Ill-Advised Dinosaur Theme Park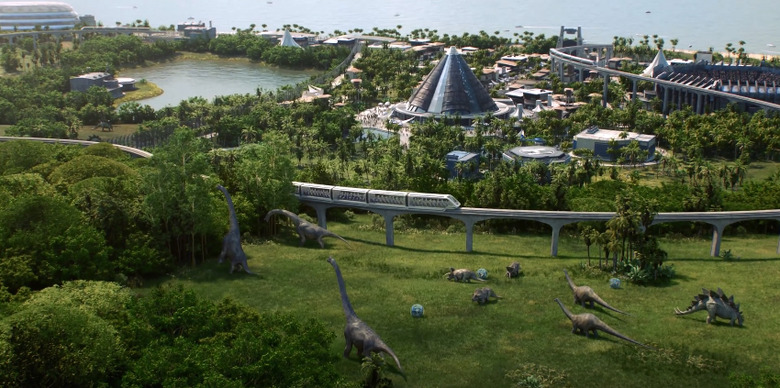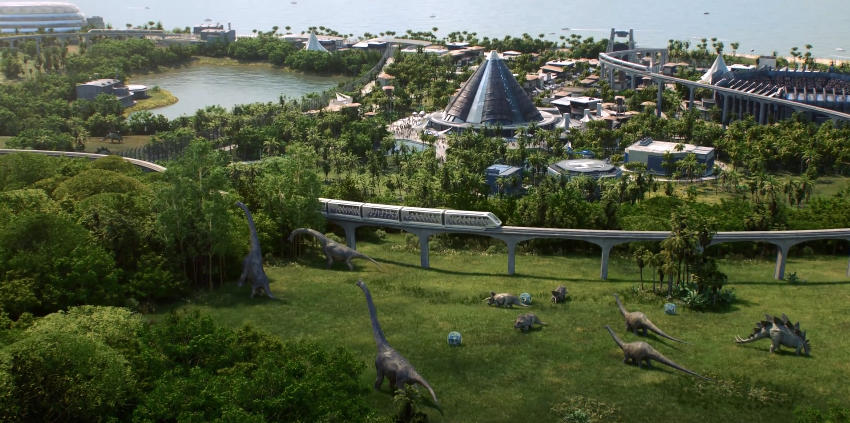 Ever since Jurassic Park arrived in 1993, people have wanted to see a theme park with real dinosaurs, despite the fact that it would likely go catastrophically wrong at some point. There's just something about the possibility of seeing dinosaurs in real life that makes people throw caution to the wind.
Now you'll get a chance to build your own Jurassic Park without endangering the lives of anyone except little digital people inside your computer. A video game called Jurassic World Evolution was just announced at the Gamescom exhibition, and it appears to be a world building game, not unlike Roller Coaster Tycoon or Sim City, where you build your own Jurassic Park and have to keep the dinosaurs contained and the patrons happy. You can get a sneak peek at the game with a trailer below.
Watch the Jurassic World Evolution Video Game Trailer
It wouldn't be a Jurassic Park product if the dinosaurs didn't wreak havoc, and that's exactly what happens at a park that looks pretty much like Jurassic World. A tyrannosaurus rex breaks through a fence being worked on by the park's crew, eats one of the construction guys, and then body slams what appears to be a parasaurolophus.
As we said, the game appears to be much like the Roller Coaster Tycoon game series, and that's because the company behind those games, Frontier Developments, is producing this one as well. Specifics on gameplay aren't available at this time, but the trailer suggests that you'll be building your park with all of the amenities you'd expect from a fully functional dinosaur theme park. Sure, there will be dinosaurs, but you'll also need a system in place to keep them secure if anything should go wrong. And rest assured, it will.
In addition to maintaining the park and keeping visitors safe, park creators will also have to figure out new ways to entice visitors to keep coming back. That means following in the ill-advised footsteps of Jurassic World and bio-engineering your own dinosaur hybrids. Honestly, I think the real fun from this game will be creating a park just so you can watch the dinosaurs break out and terrorize your park guests.
As of now, there's no announced release date for the game, but it has a release window of summer 2018, presumably just before or just after Jurassic World: Fallen Kingdom hits theaters on June 22, 2018.